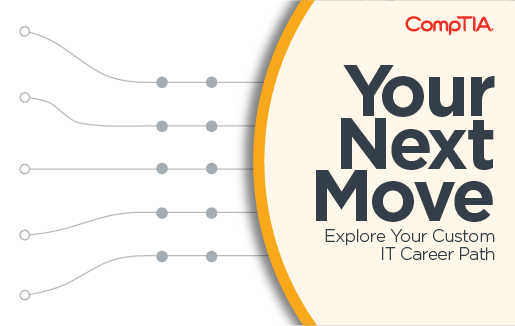 This article is part of an IT Career News series called Your Next Move. These articles take an inside look at the roles related to CompTIA certifications. Each article will include the responsibilities, qualifications, related job titles and salary range for the role. As you consider the next move in your IT career, check back with CompTIA to learn more about your job prospects and how to get there.
Do you ever find yourself wanting to design new ways to help others improve in their workplace? There are many organizations in need of analysts who can help managers identify procedures and design that need to be improved. Analysts focus on finding a solution and adding functionality.
Whether you're currently in an analyst position or simply interested in analysis and experimenting with different computer systems, a role in data analytics could be the right fit for you. If you enjoy working with data collection, improving designs and discovering ways to help an organization operate more efficiently, clinical analyst could be your next move.
What Is a Clinical Analyst?
Clinical analysts examine and identify problems within an organization to be studied or improve computer systems in the following ways:
Run system tests to ensure they work as expected
Communicate with managers to decide the role of IT systems within the organization
Design new systems by configuring software and hardware
Originate ways to add on functionality to current existing computer systems
Decipher cost and benefits on IT systems and upgrade as needed to help managers decide or install
Clinical analysts use a variety of different techniques. For example, they use data modeling to analyze and process data flows when informing the design of computer systems. They then conduct different tests to further discover new information and trends within the data to help increase system efficiency.
These analysts usually specialize in computer systems that are specific to their organization type, such as medical/healthcare, engineering or financial computer systems. Clinical analysts work with other IT team members to help business leaders better understand how their computer systems can best serve the organization.
How to Become a Clinical Analyst
Hiring managers typically look for someone with a bachelor's degree in computer and information technology, or a related field in mathematics. They also look for people with an understanding of business operations since this job helps the business to operate more efficiently.
While credentials vary, some organizations look for candidates with a master's in business administration (MBA) with a concentration in information systems or even a master's degree in computer science. Advancements are possible with this career choice. With acquired experience, many will move onto becoming a project manager or a lead analyst.
Certifications such as the new CompTIA Data+ can help prepare you for a job as a clinical analyst. This data analytics certification covers many of the skills needed by a clinical analyst, such as the following:
Manipulating data
Applying basic statistical methods
But before you can get certified, you need to learn the skills. CompTIA offers a full suite of training products to help you learn the technical and professional skills needed to become a clinical analyst. Data analytics training, including the following, is now available.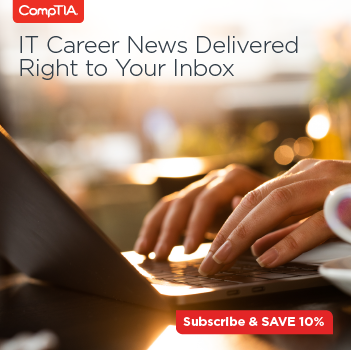 The Details
Clinical Analyst Salary Range
The median advertised annual salary for a clinical analyst is $70,000 as of May 2022. (Source: EMSI Burning Glass)
| | | | | |
| --- | --- | --- | --- | --- |
| 10th Percentile | 25th Percentile | 50th Percentile | Median | 75th Percentile | 90th Percentile |
| $44K | $57K | $70K | $83K | $97K |
Clinical Analyst Job Availability
There were nearly 30,000 job postings by US employers for clinical analysts during the past 12 months ending May 2022. Employers advertising for these jobs include UnitedHealth Group, Anthem Blue Cross, Humana, Guidehouse, Visionworks, University of California, Deloitte, Department of Veterans Affairs, and so on. (Source: EMSI Burning Glass)
Job Titles Related to Clinical Analyst
Healthcare data analyst
Clinical systems analyst
+ Means More
At CompTIA, + means IT careers. That means you can consider us your partner on your journey to becoming certified, finding, interviewing for and winning that new job role.
We help you save money. Getting a CompTIA certification is an investment in your career but getting a discount can help. There are several ways you can save money on your CompTIA purchases.
We help you decide how to take your exam. Scheduling your exam is the easy part. CompTIA exams are offered at testing centers around the world as well as through online testing, which is available 24/7, so you can test in person or at home. Learn more about your testing options.
We help you land your next job. We've teamed up with ZipRecruiter so you can get access to job alerts, digital badging and more. Be sure to sync your credentials on ZipRecruiter as you continue to grow within the tech industry.
Need more job inspiration? Check out CompTIA's Tech Job Report video series on CompTIA Connect. Learn more about the latest data and trends in tech hiring and the implications for employers and the U.S. workforce with new episodes each month.
Will your next move be clinical analyst? If so, check out CompTIA Data+ to get the skills to get you there.