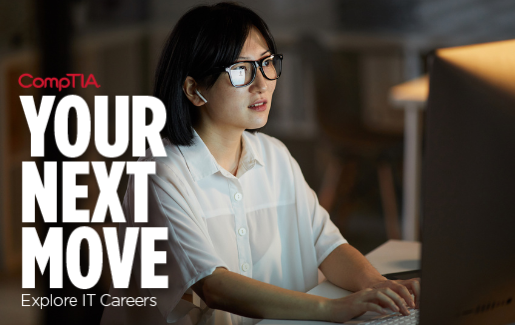 This article is part of an IT Career News series called Your Next Move. These articles take an inside look at the roles related to CompTIA certifications. Each article will include the responsibilities, qualifications, related job titles and salary range for the role. As you consider the next move in your IT career, check back with CompTIA to learn more about your job prospects and how to get there.
Interpreting raw data and turning it into usable feedback and applications is a vital part of any company that uses organization. If you have a sharp, analytical mind and have a propensity for numbers and an interest in programming, then you may want to consider a job as a data scientist.
What Is a Data Scientist?
A data scientist is essentially an analytical data expert, with strong math and technical skills. They must analyze data for many different end results and communicate their findings to others in their organization.
Other job duties for a data scientist may include the following:
Analyze data to identify patterns and trends
Create and use models and algorithms to organize and interpret collections of big data
Work with a variety of programming languages, including SAS, R and Python
Understand how to read and use the command line, which may include Linux
Interpret and clean up data to ensure accuracy, completeness and uniformity
Keep up with new techniques and trends in analysis
Share findings with stakeholders in an uncomplicated way
A data scientist can look at raw data from several different ways and draw meaning from it. They also must collect and clean up the data, requiring a keen eye for detail to vet the data and identify mistakes made during collection.
Data visualization and machine learning are a big part of this position, as are statistics and data preparation. A data scientist knows what all the numbers and patterns mean and can communicate the findings in layman's terms. And many data science tools allow you to interact with the command-line interface, so knowing Unix, Linux or another open-source operating system will make you a better data scientist.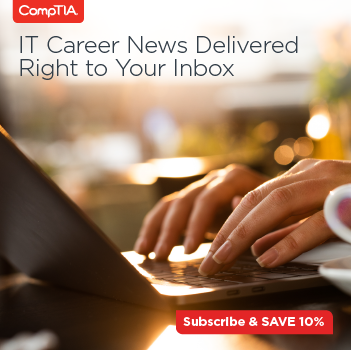 How to Become a Data Scientist
Most data scientists start as data analysts or statisticians, and most companies hiring data scientists are looking for someone with a bachelor's degree in computer science, mathematics, statistics or management information systems. Data scientists often hold a master's degree as well, but not always.
CompTIA Linux+ will validate your Linux skills so employers know you have the skills to make the most of their data science tools.
The Details
Data Scientist Salary
The median annual wage for computer and information research scientists, the occupation category that includes data scientists, was $122,840 in May 2019, according to the U.S. Bureau of Labor Statistics (BLS).
Data Scientist Job Outlook
Data scientist is one of the fastest-growing roles. Employment of computer and information research scientists is projected to grow 19% from 2016 to 2026, much faster than the average for all occupations, according to the BLS. The BLS projects about 5,400 new jobs over the 10-year period for the specific role of data and other research scientists.
Job Titles Related to Data Scientist
Advanced analyst
Analytics manager
Statistician
Will your next move be data scientist? If so, check out CompTIA Linux+ to get the skills to get you there.