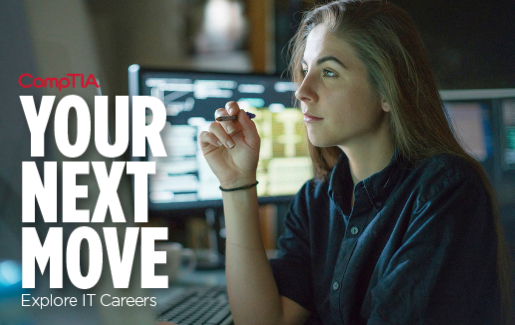 This article is part of an IT Career News series called Your Next Move. These articles take an inside look at the roles related to CompTIA certifications. Each article will include the responsibilities, qualifications, related job titles and salary range for the role. As you consider the next move in your IT career, check back with CompTIA to learn more about your job prospects and how to get there.
There are always problems to be solved and analyzed; that's why organizations need analysts who can help managers make decisions based on statistical findings. Analysts are the decision-makers and the ones who can always find a solution. Whether you're currently in an analyst position or simply interested in analysis and problem-solving, a role in data analytics could be the right fit for you. If you enjoy working with data collection and using statistical methods to help guide decision making, operations analyst could be your next move.
What Is an Operations Analyst?
Operations analysts research and identify problems to be solved or improvements to make in the following ways:
Recognize and solve problems in business, logistics, healthcare or other fields
Explain their findings and recommendations by writing memos, reports and other documents for managers, executives and other officials
Gather and organize information from a variety of sources, like computer databases or customer feedback
Use statistical analysis, simulations, predictive modeling or other methods to analyze information and develop practical solutions
Help advise managers and other decision-makers on the effects of various courses of action to take to address certain problems.
Operations analysts work in many different functions of an organization. For instance, they help guide decisions around how to administer resources, create production schedules, manage supply chains and set prices. They may work in financial services and insurance, scientific and technical services, manufacturing or the federal government.
By using sophisticated computer software and advanced mathematical and analytical methods, operations analysts can help their organizations solve present and future problems and make better decisions on overall operations.
How to Become an Operations Analyst
Many companies hiring an operations analyst typically look for someone with a bachelor's degree in business, social science or engineering.
While required credentials vary, some organizations prefer to hire someone with a master's degree. With operations being based on quantitative analysis, candidates will need extensive coursework in mathematics and computer science.
Certifications such as CompTIA Data+ include many of the skills needed by operations analysts. It covers the knowledge and skills required to transform business requirements in support of data-driven decisions and provides the confidence in bringing data analysis to life.
CompTIA Data+ focuses on the following skills:
Manipulating data
Applying basic statistical methods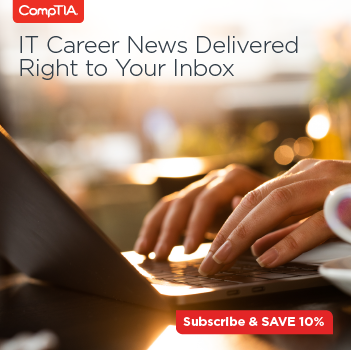 In addition to certifications, CompTIA offers a full suite of training products to help you learn the technical and professional skills needed to become an operations analyst. Data analytics training, including the following, will also be available later this month.
Check out the CompTIA Career Roadmap to see what other certifications can help you land a position as an operations analyst.
The Details
Operations Analyst Salary Range
The median annual salary for an operations analyst is $82,360 as of May 2021 (U.S. Bureau of Labor Statistics (BLS)).
Operations Analyst Job Outlook
From 2021 to 2031, the BLS projects an increase in growth of 23% for operations analysts, with 24,200 net new jobs expected during that 10-year period.
Job Titles Related to Operations Analyst
+ Means More
Do you need to improve your data skills? At CompTIA, + means careers. CompTIA certifications are well known for providing the credentials you need to show employers you have the skills to develop and promote data-driven business decision making.
Here are 5 ways that + means IT careers:
1. Choose a Certification
Not sure which certification is right for you? CompTIA offers certifications across technical areas and at various levels of expertise. The CompTIA Career Pathway can help you pick a certification based on your experience and career goals.
2. Study for Your CompTIA Certification Exam
CompTIA has multiple options to help you study for your CompTIA certification exam. Whether it's eLearning or study guides, we have what you need to prepare. Read more about how to study for CompTIA Data+.
3. Save Money on CompTIA Certifications
Getting a CompTIA certification is an investment in your career, but getting a discount can help. There are a number of ways you can save money on your CompTIA purchases.
4. Take Your CompTIA Certification Exam
Scheduling your exam is the easy part. CompTIA exams are offered at testing centers around the world as well as through online testing, which is available 24/7, so you can either take your test in person or from the comfort of your home or office. Learn more about your testing options.
5. Land Your Next Job
Once you earn your certification, CompTIA can help you find the perfect job. We've teamed up with ZipRecruiter so you can get access to job alerts, digital badging and more. ZipRecruiter is a leading online employment marketplace that leverages artificial intelligence (AI)-powered smart-matching technology to actively connect millions of employers and job seekers. Be sure to sync your credentials on ZipRecruiter and continue to grow within the tech industry.
Need more job inspiration? Check out CompTIA's Tech Job Report video series now premiering on CompTIA Connect. Learn more about the latest data and trends in tech hiring and the implications for employers and the U.S. workforce with new episodes each month.
Will your next move be operations analyst? If so, check out CompTIA Data+ to get the skills to get you there.