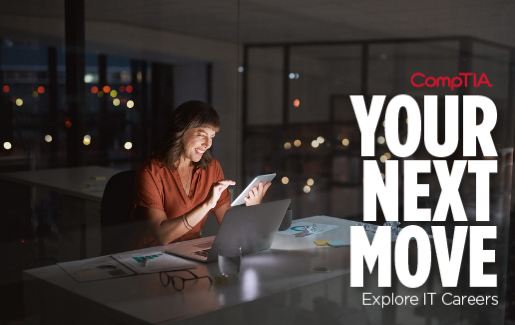 This article is part of an IT Career News series called Your Next Move. These articles take an inside look at the roles related to CompTIA certifications. Each article will include the responsibilities, qualifications, related job titles and salary range for the role. As you consider the next move in your IT career, check back with CompTIA to learn more about your job prospects and how to get there.
In between the process of collecting data and using it to make informed business decision, there is a gap where many jobs in data analytics live. A reporting analyst is one of these key positions. A reporting analyst is the link between raw enterprise data and the management team. If you enjoy analyzing data and consider yourself a progressive thinker with good people skills, a role as a reporting analyst may be your next move.
What Is a Reporting Analyst?
A reporting analyst is responsible for designing and developing metrics, reports and analyses to drive key business decisions in the following ways:
Handles and prioritizes reporting requests from the management team
Gathers, collates and checks data
Analyzes data to develop recurring or one-time reports
Builds dashboards for sales or managers to show results
Updates datasets as business needs evolve
Trains others on how to use and create reports
Because any company that uses data needs reporting analysts, these jobs can be found throughout a diverse mix of companies and industries. Reporting analysts often coordinate with IT departments and generally report to and communicate with management.
The level of technical knowledge required can vary from role to role as well. For example, a reporting analyst may be tasked with dealing with back-end coding and maintenance for reports on various applications. In a less technical capacity, a reporting analyst may be responsible for extracting data from databases to inform daily or weekly reports. In any case, it's good practice to understand some level of programming in SQL to be a successful reporting analyst.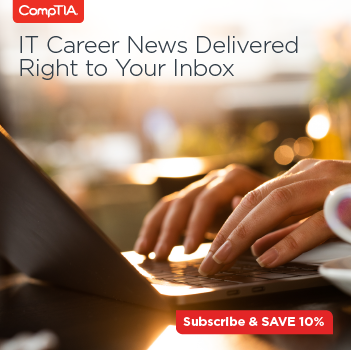 How to Become a Reporting Analyst
While a bachelor's degree in management information systems, finance, statistics or a related field is helpful, it's not the only pathway to becoming a reporting analyst. Companies are looking for candidates that can prove their knowledge of suitable data analytics processes; their ability to create, update and share databases and develop reports that promote profitability. Of course, your capacity to solve problems and work well in a team environment are also important.
CompTIA's new data analytics certification, CompTIA Data+ (DA0-001), covers many of the skills reporting analysts need. CompTIA Data+ validates certified professionals have the skills required to facilitate data-driven business decisions, including:
Manipulating data
Applying basic statistical methods
In addition to certifications, CompTIA offers a full suite of training products to help you learn the technical and professional skills needed to become a reporting analyst. Find the right combination of the following training products to help you learn the skills you need to get the job you want.
Check out the CompTIA Career Roadmap to see what other certifications may help you land a job as a reporting analyst.
+ Means More
At CompTIA, + means IT careers. That means you can consider us your partner on your journey to becoming certified, finding, interviewing for and winning that new job role.
We help you save money. Getting a CompTIA certification is an investment in your career but getting a discount can help. There are several ways you can save money on your CompTIA purchases.
We help you decide how to take your exam. Scheduling your exam is the easy part. CompTIA exams are offered at testing centers around the world as well as through online testing, which is available 24/7, so you can test in person or at home. Learn more about your testing options.
We help you land your next job. We've teamed up with ZipRecruiter so you can get access to job alerts, digital badging and more. Be sure to sync your credentials on ZipRecruiter as you continue to grow within the tech industry.
The Details
Reporting Analyst Salary Range
The median advertised salary for a reporting analyst, which is similar to a BI analyst, is $71,000 for 2021 (U.S. Bureau of Labor Statistics (BLS)).
Reporting Analyst Job Outlook
From 2020 to 2030, The BLS projects an increase in growth of 25% for reporting analysts, with 25,600 net new jobs expected during that 10-year period.
Job Titles Related to Reporting Analyst
Read about more IT jobs featured in Your Next Move.
Need more job inspiration? Check out CompTIA's Tech Job Report video series now premiering on CompTIA Connect. Learn more about the latest data and trends in tech hiring and the implications for employers and the U.S. workforce with new episodes each month.
Will your next move be reporting analyst? If so, download the exam objectives for CompTIA Data+ to learn more.