Kanika Tolver is a senior project manager at the U.S. Department of Treasury in Washington, D.C., and the CEO and founder of Career Rebab, LLC, an organization that focuses on assisting career transformations for students, professionals and retirees. Today she's giving us a peek into what an IT project manager does, how she got to where she is and what makes her role unique.
What is an IT Project Manager?

Just like any other industry, in IT there are projects that teams of employees work on. For those to go smoothly, someone needs to take charge and oversee the project. An IT project manager does this by setting timelines and keeping the group on task and on budget.
As a senior project manager, I work closely with ServiceNow and Drupal development teams to create intranet applications and web pages for Treasury.gov. As a federal government IT pro, I manage the project scope, budget, timeline and team members' tasks. I utilize the Agile software development methodology and Scrum framework to manage the analysis, design, development, testing and deployment of Treasury applications.

What Does Your Team Do?

We provide digital services to customers throughout the Department of the Treasury. Our digital services include public-facing, extranet and intranet web development and cloud-hosting solutions. Some of our web technologies include Drupal, ServiceNow, Salesforce, Microsoft SharePoint and Amazon Web Services (AWS).
Our IT operations team consists of directors, program managers, project managers, developers, business analysts, web developers, network engineers, content managers and IT security analysts. In total, the IT operations team consists of over 100 IT pros.

What Does a Typical Day Look Like?

As a senior project manager and Scrum Master, I attend many weekly meetings. As a project manager of development projects, it's very important that I work closely with the business analysts, developers, product owners and end users to ensure that we are building high-quality digital products.
Most of my meetings include requirements gathering, the daily Scrum, sprint planning, sprint retrospective and product demonstration meetings with my development teams and end users. I also review software requirements, develop project schedules, perform user acceptance testing (UAT) and create production deployment plans.

How Did You Become an IT Project Manager?

After high school I followed the traditional educational path and earned my bachelor of science degree in computer technology with a specialization in internet technology.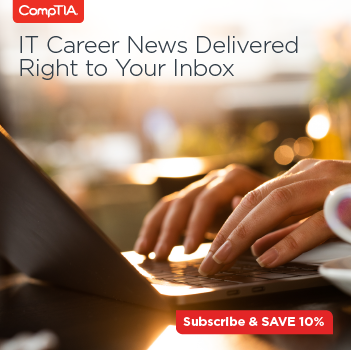 Over the course of my career, I have earned the following certifications:
Scrum Master (CSM)
AWS Solution Architect
AWS Developer
These certifications have helped me understand how to secure federal government websites and applications, manage scrum teams and deploy cloud-based applications.
The great thing about my career is that I have been able to utilize my expertise within the federal government and the private sector for over 15 years. At the beginning of my career, I started as an SAS and a .NET software developer at the U.S. Department of Labor, Bureau of Labor Statistics (BLS).
During my time there, I developed and processed SAS data sets for the Consumer Price Index (CPI). The CPI monthly reports included the consumer cost of food, housing, shoes and clothing. This data is reviewed and approved by economists before it is published to the public.

Within the first five years of my career, I began to find software testing, business analysis and project management very interesting.

As I was promoted, I started to lead website migration projects and modernization legacy intranet application projects. Within these complex IT application development projects, I have learned a great deal about performance testing, web analytics, user experience and security compliance.

What Do You Love the Most About Your Job?

I love that as a senior project manager, I can serve others. I can help the development team be successful with the right budget, timeline and technology resources. On the other hand, I can work with clients and end users to build high-quality applications for U.S. citizens.
As a project manager who works on public-facing websites like Treasury.gov, I feel inspired to make sure the general public can access the website with a good user experience and accurate information. I enjoy serving the public through web 3.0 tools and cloud-based technologies.

What Are the Challenges and How Do You Resolve Them?

On a regular basis, I'm the psychiatrist of the team. It's my job to help the team win by removing any impediments as we develop new digital applications. I work closely with the end users and both external and internal stakeholders when they are not happy with a newly developed website or application. It's my job to collect the technical feedback and work with the developers and testers to ensure that all software defects and bugs are corrected.
Sometimes we receive new requirements that increase the project scope, and the schedule can be impacted by a little or a lot. This means we won't meet our original deadline. If that's the case, I have to meet with my management team and end users to let them know that production deployment will be delayed. Most of the time, the customers are fine with the newly revised schedule, but sometimes they are upset and angry. It's my job to develop a compelling solution to make all parties happy.

What Makes Your Role Unique?

My role is unique because I manage federal government employees and federal government contractors. Within this role, I can help federal government employees with career development through mentoring and sponsorship.
Being a senior project manager also gives me an opportunity to manage high-profile financial IT contracts. I really enjoy working with various technology companies when we are building new ServiceNow applications for the Department of the Treasury's internal end users.

Tell Us About One Big Thing You've Done to Advance Your Career.

In 2014, I was working as a senior consultant at Deloitte, where I was managing website migration projects for a federal government agency. I started to develop a passion for Agile and Scrum, so I decided to get the Scrum Master (CSM) certification.
At the time, I was making $106,000 per year. I had only been working at Deloitte for nine months. I made the decision to take a two-day weekend Scrum Master class, which cost me $1,000. I packed up my stuff and stayed in a hotel where the training took place and fully enjoyed learning how to become a Scrum Master.

I passed the exam the very next week and updated my resume and LinkedIn profile. Within two weeks, I accepted a job offer as a technical lead making $141,000 per year. My return on my investment of $1,000 for the cost of the class was $35,000.

Yes, within less than one year, getting one certification helped me increase my annual salary by $35,000. I was shocked that the demand for project owners who knew Agile and Scrum was so high. I was so excited I had decided to invest in my career development.

What Advice Would You Give to Someone Considering a Job in IT?

The IT field is full of endless possibilities. Always be open to trying new technologies so you can find your passion within the industry. You don't have to stay in an IT role that makes you unhappy; there are so many roles you can pursue, so please don't settle.
Don't get discouraged if you bomb a job interview or fail a certification exam. You can always recover from a setback; don't give up. The best lessons are in the rejections and setbacks. The IT industry can be very rewarding to those who remain resilient. Always create your network for your future and not your past.