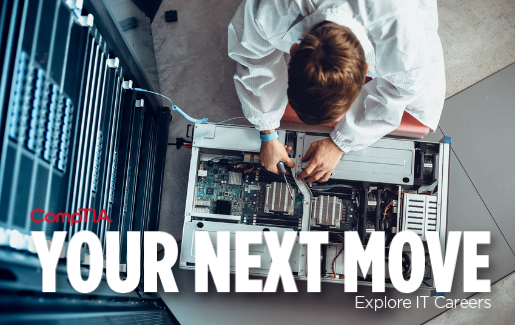 This article is part of an IT Career News series called Your Next Move. These articles take an inside look at the roles related to CompTIA certifications. Each article includes the responsibilities, qualifications, related job titles and salary range for the role. As you consider the next move in your IT career, check back with CompTIA to learn more about your job prospects and how to get there.
Some of us look at the big picture of how networks help us do our jobs, and others look at the details in the connections and data transfers. Network engineers need to see both when they design the systems that keep the world connected. They need a balance of creativity and analytical thinking – neither skill alone can help them build the best data communication network. If you're creative and detail oriented, a career in network engineering could be for you.
What Is a Network Engineer?
Network engineers, sometimes known as network architects, are responsible for building and designing communication networks, including local area networks (LANs), wide area networks (WANs) and intranets. These systems can be as simple as two computers and as complex as multi-system enterprise networks with cloud integration.
Some responsibilities of a network engineer include:
Designing, deploying, managing and troubleshooting networks
Analyzing network traffic and predicting growth to determine future needs
Presenting to leadership their plans and explaining how they meet the needs of the organization
Understanding cybersecurity and how it affects networks
Staying up to date on the latest technologies to determine the best options for their organization
Network engineers may share some of the same responsibilities as network administrators, and in some organizations, a network engineer and network administrator may be one in the same.
In organizations that differentiate the role, the network engineer takes on the design of the network, where network administrators focus on maintenance and troubleshooting. In some organizations, network administrators report to the network engineer.
How to Become a Network Engineer
Most network engineers (66%) have a bachelor's degree, and 15% have a master's degree in a computer-related field such as computer science, programming or engineering. But as with many IT roles, a college degree isn't everything. Employers also look for relevant experience in IT systems or network administration. And network engineer jobs often require certifications – either vendor-specific ones for the systems used or vendor-neutral ones like CompTIA Network+.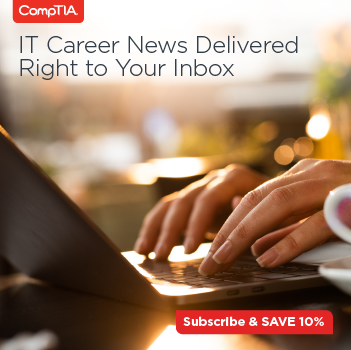 The Details
Network Engineer Salary
The median annual wage for network engineers is $83,510 a year, according to the U.S. Bureau of Labor Statistics (BLS) and the CompTIA IT Salary Calculator.
Network Engineer Job Outlook
Burning Glass also cited 106,990 job postings in the past 12 months for network engineers.
Job Titles Related to Network Engineer
Unix administrator/engineer
Network operations center (NOC) technician
Ready for your next move? Check out the new version of CompTIA Network+.