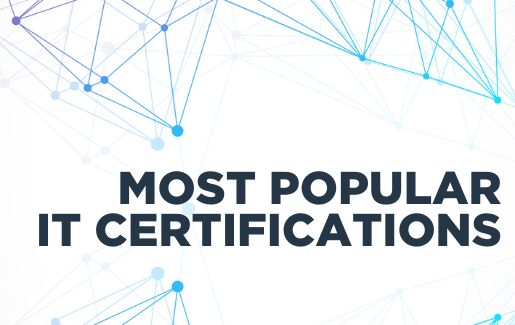 Skillsoft Global Knowledge has released its annual report of the most popular IT certifications worldwide. According to the report, 92% of information technology professionals have at least one certification, and 74% want to improve their skill sets. Of course, the potential to advance your IT career, along with the possibility of making more money, is a huge incentive to becoming certified. But IT pros of all levels have other reasons as well.
After achieving a certification, IT professionals recognize the benefits immediately, including:
An increase in work quality
More engagement with their work
Faster job performance
Why Are IT Certifications Popular?
Taking a deeper dive into why IT pros want to get certified, one thing is clear: It's not always about the money. Obviously, a higher salary is beneficial, but that's usually not the only driving force behind getting an IT certification.
The fact of the matter is IT professionals are hungry for knowledge and professional development and are driven to expand their areas of expertise. With that kind of attitude, anything is possible.
IT Certifications Increase Job Effectiveness
Salary aside, those who have recently earned an IT certification show increased job effectiveness:
1 in 2 say their quality of work has improved
1 in 3 say they are more engaged in their work
1 in 4 say they are faster at performing their job
Think about these numbers for a moment. Earning just one new IT certification results in 80% of IT pros feeling that their skill set is even more valued within their business. And they're not the only ones who feel that way.
IT Certifications Validate Skills
Over the past 6 years there has been a significant increase in the amount of organizations reporting a skills gap – a 145% increase to be exact, according to the Skillsoft Global Knowledge study. One-half of all IT decision-makers believe that certifications close organizational skills gaps. In fact, 46% have clients who require that their company achieve specific certification thresholds to do business together
Hiring managers cite the specific benefits of a certified staff:
45% say certification boosts productivity
36% say certification provides a competitive edge
33% say certification allows projects to be completed faster
32% say certification cuts down troubleshooting time
There it is. Certified professionals are better at closing skills gaps, satisfying client requests and increasing productivity while taking less time to do so. What business wouldn't want that?
What Are the Best IT Certifications for 2022?
While we certainly understand the value of IT certifications, choosing what certification program to pursue can be overwhelming. What IT certification is in demand for 2022 – and why?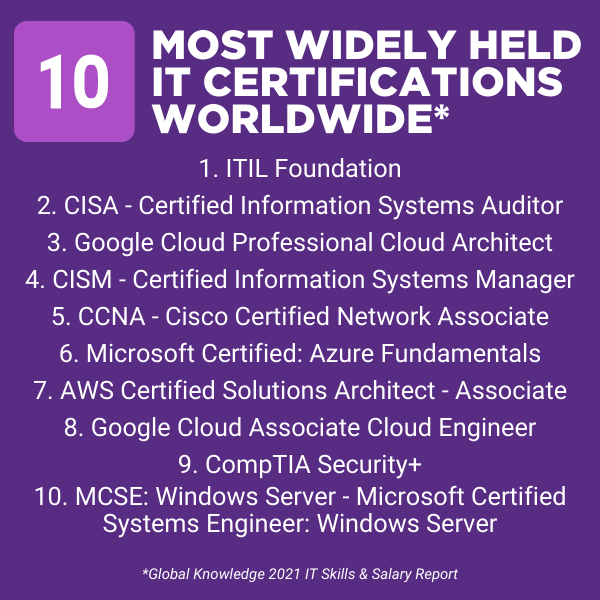 1. Cybersecurity Certifications
For the second year in a row, cybersecurity holds the top investment space with 50% of IT departments worldwide, making it a big priority. That number is promising for candidates as IT decision makers consistently have the most difficulty hiring cybersecurity talent. In fact, 42% of those decision makers worldwide struggle to fill IT security openings. The demand in this IT field is already high and the skills gap continues to grow – meaning a cybersecurity certification is one of the best avenues for IT pros to consider.
Among cybersecurity certifications, ISACA ranks as the most popular worldwide, followed by (ISC)2 and CompTIA.
2. ITIL
ITIL® Foundation is the most widely held certification in 2021. ITIL Foundation validates an understanding of the ITIL framework and how it can be used to enhance IT service management. Those holding ITIL certification and working in service management earn an average salary of $121,075 in North America.
CompTIA IT Fundamentals (ITF+) also focuses on the essential IT skills and knowledge needed to perform advanced end-user tasks and is a great option for people wondering if IT is right for them.
3. ISACA Certifications
ISACA comes up next, with Certified Information Systems Auditor (CISA) and ISACA Certified Information Systems Manager (CISM) both ranking in the top five.
The CompTIA Cybersecurity Career Pathway includes CompTIA Security+, CompTIA Cybersecurity Analyst (CySA+), CompTIA PenTest+ and CompTIA Advanced Security Practitioner (CASP+), and covers the skills cybersecurity pros need at all levels.
4. Google Certifications
Google Cloud Professional – Cloud Architect ranks third on the list of the most widely held certifications. Cloud computing is a big area of investment focus for organizations worldwide, with only cybersecurity ranking in priority. This certification allows organizations to leverage Google Cloud technologies to drive business objectives. Google Cloud Associate also appears in the top 10 list.
CompTIA Cloud+ is a vendor-neutral certification that builds a foundation of knowledge and skills that can be applied across all vendor products and helps IT pros compare the similarities and differences of cloud providers.
5. Cisco Certifications
The Cisco Certified Network Associate (CCNA) credential covers networking fundamentals, IP services, security fundamentals, automation and programmability that you need to optimize advanced networks.
Vendor-neutral IT certifications like CompTIA Network+ validate the skills needed to work on any equipment and provide foundational skills that will prepare you for vendor-specific certifications like CCNA.
6. Microsoft Certifications
Microsoft Certified: Azure Fundamentals appears in the top 10 this year. The certification validates your basic knowledge of cloud services and how those services are provided with Azure. MCSE: Windows Server – Microsoft Certified Systems Engineer: Windows Server rounds out the top 10.
CompTIA Server+ is a vendor-neutral certification that validates the hands-on skills of IT professionals who install, manage and troubleshoot servers in data centers as well as on-premises and hybrid environments.
7. Amazon Web Services (AWS) Certifications
The AWS Certified Solutions Architect – Associate certification is intended for individuals who perform a solutions architect role. The exam validates your ability to effectively demonstrate knowledge to architect and deploy secure and robust applications on AWS technologies.
CompTIA Cloud+ is a vendor-neutral certification that builds a foundation of knowledge and skills that can be applied across all vendor products and helps IT pros compare the similarities and differences of cloud providers.
8. CompTIA Certifications
Of course, a familiar name appears on the list of most popular worldwide IT certifications – and that's CompTIA. CompTIA Security+ earns a rightful place in the top 10 most widely held certifications. CompTIA also places in the list of the most widely held non-security certifications.
IT Certifications Are in Demand
According to data from EMSI Burning Glass, there were more than 150,000 job listings posted during the last 12 months ending April 2022 that requested one or more of the following CompTIA certifications: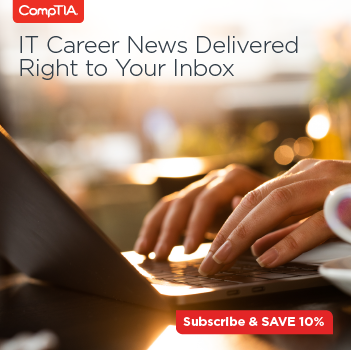 These numbers illustrate not only that IT professionals are enthusiastic about obtaining IT certifications (especially CompTIA), but also that employers are regularly asking candidates to have these certifications in hand before applying.
Of course, the more knowledge and experience you have, the more money you could earn. According to Skillsoft's Global Knowledge 2021 IT Skills & Salary Report, 64% of IT decision-makers say certified employees deliver $10,000 or more in additional value compared to non-certified employees. In North America, IT pros on average reach the $100,000 mark with 6 to 10 years of experience. But IT pros with specific in-demand skills, make more money earlier in their careers. And it goes without saying that a higher-level certification often comes with a bigger paycheck.
When you consider all the positives that come with earning an IT certification, it makes complete sense that so many IT pros are going after certifications with such passion. Self-confidence, extensive knowledge, reliability, top-notch performance, expedited promotions and a career path with an upward trajectory are all great reasons to get certified. And, ultimately, if it helps boost your salary – there's absolutely nothing wrong with that.
How to Get CompTIA Certified
CompTIA certifications have a long-standing history of being the industry credentials you need to show employers you have the IT skills they are looking for. Furthermore, our plethora of resources not only help you train and pass your CompTIA certification exam, but they can also help you market yourself, ace your interview and land the job of your dreams. If you're looking to get certified for the first time – or the sixth – check out how + Means IT Careers.

Ready to start studying? Writing out your plan will set you up for success. Download our free training plan worksheet to help get organized and make your dream a reality.