This article is part of an IT Career News series called "Your Next Move." These articles take an inside look at the roles related to CompTIA certifications. Each article includes the responsibilities, qualifications, related job titles and salary range for the role. As you consider the next move in your IT career, check back with CompTIA to learn more about your job prospects and how to get there.
There's no quetion thatCyber-criminals are on the rise, targeting businesses of all sizes, government agencies, financial institutes and military organizations around the world. If you have a passion for resolving highly complex issues, cybersecurity specialist might be the job for you.
What Is a Cybersecurity Specialist?
Cybersecurity specialists must continually adapt to stay a step ahead of cyber-attackers. They must remain up to date on the latest methods attackers are using to infiltrate computer systems and IT security.
Other duties include:
Keeping a close watch for the organization's networks and making sure there are no security breaches. When a breach does occur, they must be able to investigate a violation.
Protect sensitive information by installing and using software, such as firewalls and data encryption programs.
Document security breaches and the extent of the damage caused by the breaches through extensive reports.
Simulate attacks to look for vulnerabilities in their systems before they can be exploited.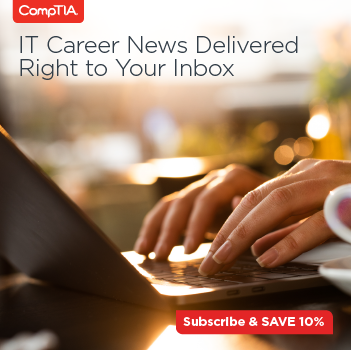 How to Become a Cybersecurity Specialist
Most cybersecurity specialist positions require a bachelor's degree in a computer-related field. Although a bachelor's degree is important for this role, employers also take experience and certifications into consideration. Certifications, like CompTIA Security+, prove you have the skillset and knowledge to complete the tasks the position demands and can help you get into the cybersecurity field. Becoming a cybersecurity specialist opens up a range of opportunities for you to explore along the cybersecurity career pathway, including security analyst, penetration tester and security architect.
The Details
Salary Range
The median annual wage for cybersecurity specialist is $92,000 (Cyberseek.org).
Job Outlook
Cybersecurity specialist is growing much faster than the average for all occupations. It is projected to grow 18 percent from 2014 to 2024.
Job Titles Related to Help Desk Technician
Information Security Specialist
IT Security Specialist
Network Security Specialist
Will your next move be cybersecurity specialist? If so, check out CompTIA Security+ to get you there.