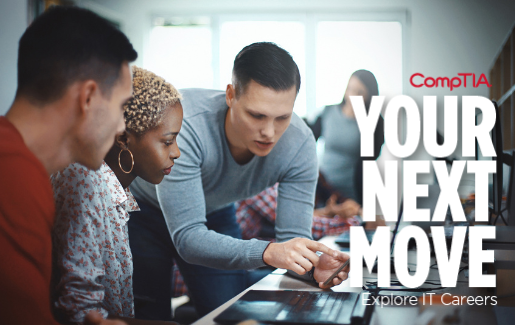 This article is part of an IT Career News series called Your Next Move. These articles take an inside look at the roles related to CompTIA certifications. Each article will include the responsibilities, qualifications, related job titles and salary range for the role. As you consider the next move in your IT career, check back with CompTIA to learn more about your job prospects and how to get there.
If you like to solve technical issues and work with people, then help desk technician may be a good next step for you.
What Is a Help Desk Technician?
A help desk technician's responsibilities include:
Diagnosing and solving computer issues
Installing and training end users in new technologies
Providing remote technical support over the phone or internet
Backing up and restoring data files
Repairing hardware and configuring software to maintain operating systems
A help desk technician must have both hard and soft skills because the position requires a strong technical understanding as well as the ability to communicate clearly with others. For example, when a user has a question, the help desk technician must be able to diagnose the IT issue as well as explain the solution to the user. Read more about the daily life of a help desk technician here.

How to Become a Help Desk Technician
While a formal education may help you get the job, a college degree is not necessary to become a help desk technician. IT certifications will prove that you have the skills to handle the job. CompTIA A+ is a widely recognized certification held by help desk technicians.
Get Ready to Get CompTIA A+
You have many training options to help you prepare for your CompTIA A+ exam, including self-study materials, virtual labs, online classes and in-person career prep classes. CompTIA Tech Career Academy offers its IT-Ready Technical Support program in classrooms, so that students get the training they need to earn CompTIA A+ and launch their IT careers on the help desk.
Learn More about the CompTIA Tech Career Academy.
The Details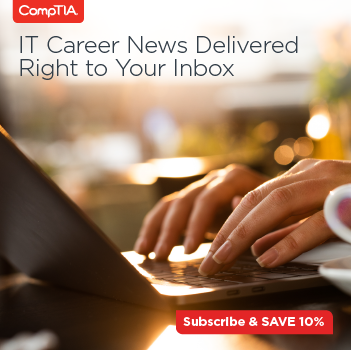 Salary Range
The median salary and wage for computer support specialists are $57,910 per year and $27.84 per hour as of May 2021 (U.S. Bureau of Labor Statistics (BLS)).
Job Outlook
From 2021 to 2031, the BLS projects an increase of 6% for computer support specialists, with 56,400 net new jobs expected during that 10-year period.
Job Titles Related to Help Desk Technician
Computer support technician/specialist
Help desk support engineer
Desktop support specialist

Will your next move be help desk technician? If so, check out CompTIA A+ to get you there.