This article is part of an IT Career News series called Your Next Move. These articles take an inside look at the roles related to CompTIA certifications. Each article will include the responsibilities, qualifications, related job titles and salary range for the role. As you consider the next move in your IT career, check back with CompTIA to learn more about your job prospects and how to get there.
If you like to manage systems and solve connectivity issues, then network administration may be a good next step for you.
What Is a Network Administrator?
A network administrator supports the company's internal servers in the following ways:
Installs and maintains the network and hardware systems
Diagnoses and repairs connectivity issues
Ensures people can only access the files they have permission to
Monitors the network to maintain speed and availability
Manages backup systems for the network
Depending on the size of the company, network administrators might be responsible for supporting the desktop computers as well as other networked devices. Network administrators must have a thorough understanding of switches, routers and networked communications.
IT Career Paths: How to Get into IT Support
How to Become a Network Administrator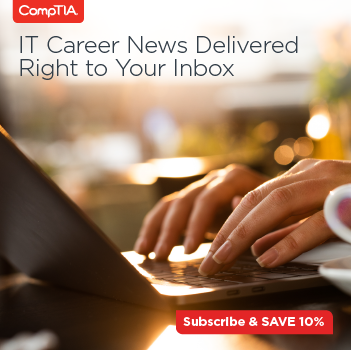 While many network administrators hold an undergrad or graduate degree in computer science, network administration, systems engineering or a similar field of study, entry-level networking positions may not require a college degree. In most higher positions, however, a degree and certifications are required. Being CompTIA Network+ certified shows employers that you have skills to succeed as a network administrator. Check out the CompTIA Career Roadmap to see what other certifications can help you become a network administrator.
The Details
Network Administrator Salary Range
Network administrators have a median annual wage of $83,510 (U.S. Bureau of Labor Statistics (BLS)).
Network Administrator Job Outlook
From 2014 to 2024 the BLS projects an increase of 8% for network administrators, with 30,200 net new jobs expected during that 10-year period.
Job Titles Related to Network Administrator
Network designer
Network systems and data communications analyst
Telecommunications engineer/personnel/specialist
Read about more IT jobs featured in
Your Next Move.

Will your next move be network administrator? If so, check out CompTIA Network+ to get you there.