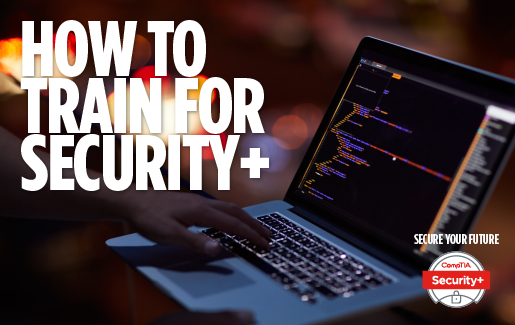 It comes as no surprise that cybersecurity continues to be one of the most sought-after IT job roles in the tech industry. Perhaps you're currently working as a help desk technician and you've gotten a glimpse into a few cybersecurity projects that have sparked your interest, and you're ready to take that next step. Regardless of whether you're already in a cybersecurity-specific IT role or you're doing cybersecurity tasks in a more general IT role, IT pros need cybersecurity skills to succeed.
Cybersecurity Industry and Jobs
There are currently more than 500,000 open cybersecurity jobs in the United States today, so there's no better time to jump into your cybersecurity career than now.
The COVID-19 pandemic has brought new cybersecurity threats worldwide. Remote work exposed organizational liabilities that required additional endeavors from cybersecurity professionals to keep their networks safe. Many people assume that the job market is down in 2020, but that is not the case with cybersecurity. Compared to before the pandemic, the number of cybersecurity job openings has increased 8% in just a few months.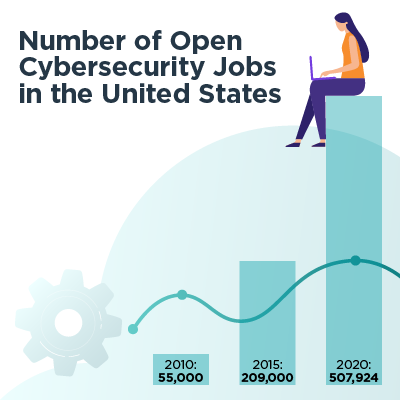 Cybersecurity for Beginners
As you begin your cybersecurity career, you'll want to obtain a broad knowledge of security skills to build a foundation for your future where you may narrow in on your specific cybersecurity interests. Beginners in cybersecurity will want to know how to:
Scan and assess network for vulnerabilities
Monitor network traffic for unusual activity
Investigate a violation when a breach occurs
Install and use software to protect sensitive information
Prepare reports that document security breaches
Research new security technology
Help end users when they need to install or learn about new products and procedures
Consider a Career in Cybersecurity
A career in IT is extremely exciting, and working in the cybersecurity field is no exception. In a beginner cybersecurity job, the median salary is $80,251, with only room to grow as you add on certifications and gain experience. The CompTIA career roadmap can help you see how your cybersecurity career could progress as you gain skills and experience.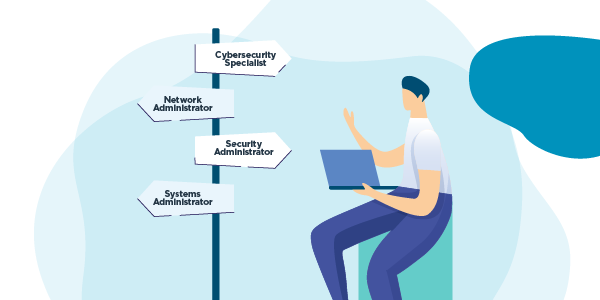 Entry-level Cybersecurity Job Roles
Wondering what types of entry-level cybersecurity jobs are out there? Here are just a few beginner cybersecurity jobs:
Cybersecurity for Beginners: CompTIA Security+
CompTIA Security+ is the initial cybersecurity certification IT pros should earn because it proves the baseline knowledge required of cybersecurity roles and is a strong starting point into other higher-level cybersecurity certifications.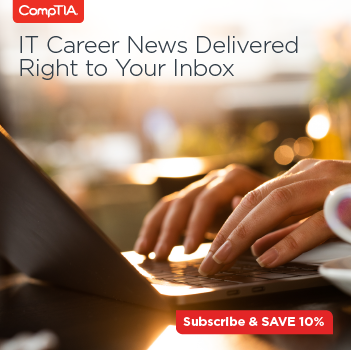 CompTIA Security+ Exam Overview
The CompTIA Security+ (SY0-601) certification exam verifies that certified IT pros have the knowledge and skills required to:
Assess the cybersecurity posture of an enterprise environment
Recommend and implement appropriate cybersecurity solutions
Monitor and secure hybrid environments
Operate with an awareness of applicable laws and policies
Identify, analyze and respond to cybersecurity events and incidents
Get the full picture of the skills covered by CompTIA Security+ when you download the exam objectives for free.
Why CompTIA Security+ is Important
CompTIA Security+ is important for many reasons, but first and foremost, this exam is the only core cybersecurity certification exam that tests knowledge with performance-based questions, which prepare IT pros for real-world career situations. Additionally, CompTIA Security+ is approved by the U.S. Department of Defense (DoD) to meet directive 8140/8570.01-M requirements. CompTIA Security+ will prove to potential employers that you are an IT pro who knows baseline cybersecurity tasks to succeed at work.
Cybersecurity Training for Beginners
Because CompTIA Security+ covers the foundational skills you'll need as you begin your cybersecurity career, studying makes for great cybersecurity training for beginners. CompTIA training products are designed around the same objectives covered by our certifications, and we offer a variety of options to meet the needs of different types of learners at different stages of their training.
eLearning
If you enjoy eLearning at your own pace, then CertMaster Learn may be a great cybersecurity training option for you. It includes interactive lessons with flashcards and performance-based questions, videos that demonstrate key concepts and processes, self-assessments and progress analytics and reporting.
Check out CertMaster Learn for CompTIA Security+
Interactive Labs
Virtual labs provide hands-on experience in a real-world environment. What sets CompTIA Labs apart is that you're working in on real equipment and software – not just in a simulation. Get the hands-on skills you need to earn CompTIA Security+ and for entry-level cybersecurity jobs. You can use CompTIA Labs in two ways – with instruction so you can learn new skills or on your own, practicing what you already know.
Get started with CompTIA Labs for CompTIA Security+
Exam Prep
When it comes to IT certifications, studying is only half the battle. Prepare for the exam process will get you the rest of the way there. CertMaster Practice is an adaptive tool that assesses your knowledge and exam readiness by finding knowledge gaps and helping you fill them quickly, so you feel more prepared and confident when you go into your certification exam.
Get exam ready with CertMaster Practice for CompTIA Security+
Study Guides
When you prefer traditional textbook-style learning, The Official CompTIA Security+ Study Guide is packed with informative and accessible content that covers all Security+ exam objectives.
Hit the Books with The Official CompTIA Security+ Study Guide
Instructor-led Training
Some people learn best with the guidance and accountability of an instructor and a classroom. CompTIA Live Online Training gives you the best of both worlds, with live instruction and access to CompTIA's online training solutions. CompTIA and its network of authorized training partners offers instructor-led training online and in person (when circumstances allow).
Find a CompTIA Security+ Class
Get Started with Cybersecurity Training
No matter what method you choose, studying for and earning CompTIA Security+ is great cybersecurity training for beginners and can help you launch your cybersecurity career. The topics covered by CompTIA Security+ align directly with entry-level cybersecurity jobs and prove to employers that you have what it takes to help keep their organization secure.
Ready to start studying? Writing out your plan will set you up for success. Download our free training plan worksheet to help get organized and make your dream a reality.