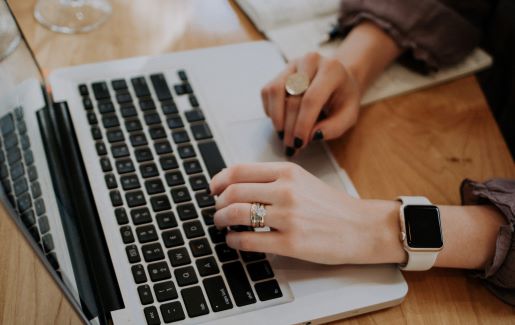 IT certifications show employers that candidates have the knowledge and skills they need to do the job, and they help IT pros advance in their careers. As cybersecurity has become a critical function, cybersecurity certifications are among the most popular IT certifications globally. More than 500,000 IT pros have earned CompTIA Security+, and the 2020 IT Skills and Salary Report includes CompTIA Security+ among the top 10 cybersecurity certifications.
CompTIA Security+ is chosen by more employers than any other IT certification to prove hands-on core cybersecurity skills and fulfills U.S. Department of Defense (DoD) 8570 compliance. As the need to secure more systems, software and hardware grows, more IT job roles are now turning to CompTIA Security+ to supplement cybersecurity skills.
IT Jobs Related to CompTIA Security+
As cyberattacks continue to grow, more IT job roles are tasked with baseline security readiness and responding to address today's cyber threats. Updates to CompTIA Security+ (SY0-601) reflect those skills and prepare you to be more proactive in preventing the next cyberattack.
The primary CompTIA Security+ job roles remain the same, as the core security skills requirements for those jobs have not largely changed over time:
But the following IT job roles can also benefit from a CompTIA Security+ cybersecurity certification:
IT auditor
Security officer
Information security manager
DevOps/software developer
And even though CompTIA Security+ covers more foundational cybersecurity skills, it sets IT pros up for success in these more advanced cybersecurity job roles:
CompTIA Security+ 501 vs 601
CompTIA Security+ addresses the latest cybersecurity trends and techniques – covering the most core technical skills in risk assessment and management, incident response, forensics, enterprise networks, hybrid/cloud operations and security controls, ensuring high performance on the job. Let's break down some of the highlights.
CompTIA Security+ 501 vs. 601 Exam Domains
The CompTIA Security+ (SY0-601) exam now covers five major domains instead of six, guided by a maturing industry job role.
CompTIA Security+ 501 Exam Domains

CompTIA Security+ 601 Exam Domains

1. Threats, Attacks and Vulnerabilities (21%)
2. Technologies and Tools (22%)
3. Architecture and Design (15%)
4. Identity and Access Management (16%)
5. Risk Management (14%)
6. Cryptography and PKI (12%)

1. Attacks, Threats and Vulnerabilities (24%)
2. Architecture and Design (21%)
3. Implementation (25%)
4. Operations and Incident Response (16%)
5. Governance, Risk and Compliance (14%)
CompTIA Security+ 601 focuses on the most up-to-date and current skills needed for the following tasks:
Assess the cybersecurity posture of an enterprise environment
Recommend and implement appropriate cybersecurity solutions
Monitor and secure hybrid environments
Operate with an awareness of applicable laws and policies
Identify, analyze and respond to cybersecurity events and incidents
Video: A First Look at CompTIA Security+ 601
Director of Product Management
Patrick Lane
provides an initial look at what's new between Security+ 501 vs. 601
Watch video here!
CompTIA Security+ 501 vs. 601 Exam Objectives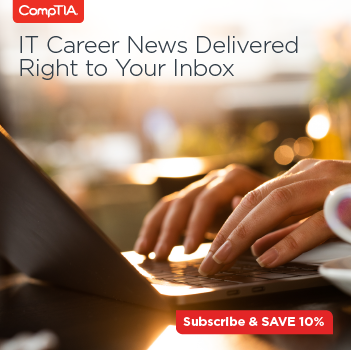 Although the exam objectives document is longer, the new exam actually has fewer objectives. CompTIA Security+ (SY0-601) has 35 exam objectives, compared to 37 on SY0-501. The difference is that the exam objectives for SY0-601 include more examples under each objective – the number of examples increased by about 25%.
This was intentional to help you better understand the meaning of each exam objective. The more examples and details we provide, the more helpful the exam objectives are for IT pros to prepare for their certification exam and, ultimately, the job itself.
But remember, exam objectives are not exhaustive: you may encounter other examples of technologies, processes or tasks on the exam. The exam questions are not based on these bulleted examples, but on the overarching exam objectives themselves. CompTIA is constantly reviewing exam content and updating questions to ensure relevance and exam integrity.
How CompTIA Security+ Evolves With the Industry
In a field like cybersecurity, where the job is continually evolving, CompTIA exam domains need to reflect what's happening in the industry. The following table explains why we updated the CompTIA Security+ exam domains and how they relate to job requirements.
| | | |
| --- | --- | --- |
| Exam Domain | Description | How It Applies to IT Jobs |
| Attacks, Threats and Vulnerabilities | Includes attacks, threats and vulnerabilities from IoT and embedded devices, newer DDoS attacks and social engineering. | According to Accenture, 68% of business leaders feel their cybersecurity risks are increasing. To combat these emerging threats, IT pros must help identify cyberattacks and vulnerabilities to mitigate them before they infiltrate information systems. |
| Architecture and Design | Includes coverage of enterprise environments and reliance on the cloud, which is growing quickly as organizations transition to hybrid networks (on-premises and cloud). | To maintain a strong cybersecurity posture and to support hybrid environments, IT pros must understand secure virtualization, secure application deployment and automation concepts. |
| Implementation | Includes a focus on administering identity, access management, basic cryptography, PKI, wireless and end-to-end security. | To support organizational cybersecurity, IT pros must identify and implement the best protocols and encryption for a particular network/cloud design, mobile solution or wireless setting, for example. |
| Operations and Incident Response | Includes organizational security assessments and incident response procedures, such as detection, mitigation and basic digital forensics of incidents. | To support operations and the influx of recent cyberattacks, IT pros are called upon to perform incident response earlier in their careers. They must be able to apply basic mitigation techniques and security controls to protect systems. |
| Governance, Risk and Compliance | Includes how to support basic organizational risk management, security controls and teamwork to support regulations such as PCI-DSS, SOX, HIPAA, GDPR, NIST and CCPA. | In a recent survey of CompTIA certification holders, nearly 60% reported an increase in compliance tasks. To support governance, risk and compliance, IT pros must understand compliance security controls, how they reduce risk and how to implement them to improve cybersecurity posture. |
How to Train for CompTIA Security+
It may seem like CompTIA Security+ covers a lot of ground, but don't worry, we've got you! CompTIA offers training solutions, including study guides, online self-study tools and instructor-led courses that are designed to cover what you need to know for your CompTIA exam. No other content library covers all exam objectives for all certifications.
CompTIA training solutions help you prepare for your CompTIA certification exam with confidence. Whether you are just starting to prepare and need comprehensive training with CompTIA CertMaster Learn, want to apply your knowledge hands-on with CompTIA Labs, need a final review with CompTIA CertMaster Practice or need to renew your certification with CompTIA CertMaster CE, CompTIA's online training tools have you covered.
Ready to start studying? Writing out your plan will set you up for success. Download our free training plan worksheet to help get organized and make your dream a reality.