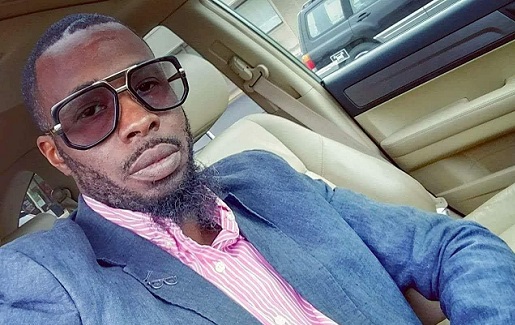 Damarn Carroll works and lives in the greater Washington, D.C., area and spent much of his career searching for something he loved to do. He went through positions as a fraud analyst for PayPal and worked as a tech for Comcast. While these jobs kept him steadily employed, they were unengaging and left Damarn seeking a more fulfilling career path.
Damarn has always had a love for technology. While working for Comcast, he founded a tech startup and served as CEO. This would prove to be a pivotal move, as it would expose him to the world of ethical hacking and spark a love for cybersecurity.
Setting Down the Path to IT Certification
Not long after his initial encounter with ethical hacking, Damarn made the decision to pursue a career path that would lead him into the cybersecurity field. He knew this would not be easy and realized that IT certifications would be the steppingstone he needed for employers to see him as a knowledgeable job candidate.
In 2017, he bought several books on cybersecurity and began to familiarize himself with the world of digital safety and privacy. In August 2018, Damarn passed the CompTIA Security+ exam, gaining his first CompTIA certification.
It became clear that he needed a foundational knowledge to apply all that he had learned in pursuit of CompTIA Security+. As a result, Damarn felt it was necessary to gain an understanding of basic networking principles. Without pursuing an IT certification, he began studying computer networking to broaden his knowledge and gain a better understanding of the inner workings of what he would be protecting.
"I equate it to a football field. The network is the football field. In order to understand how the game is played, you need to study the field," he said. "I studied networking so I could understand the playing field – in this case, the network. After I studied networking, I was able to make the jump to get certified in ethical hacking."
Two Sides of the Same Coin: Cybersecurity and Ethical Hacking
With his sights set firmly on working in cybersecurity, Damarn began his job search. He credits his CompTIA Security+ certification as being an essential credential for anyone entering cybersecurity.
"I think CompTIA Security+ is important on any level, no matter what level of cybersecurity job you go into,"
Damarn said. "A lot of people skip over it, but it gives you the most solid foundation for what you need to know for a cybersecurity career."
After what Damarn described as a bit of a grueling process, he landed a position as a security analyst. But he felt that additional education would help him be better at his job. He chose to pursue both Certified Ethical Hacker (CEH) (which he earned back in November 2018) and is now working toward his Certified Authorization Professional (CAP) certification.
In his spare time, Damarn enjoys taking part in hack the box and capture the flag competitions to sharpen his skills.
"In today's world, you're dealing with highly sophisticated hackers, and understanding the playing field is key to leading you to a successful career," he said. Damarn is also learning Python so that he can hack without the assistance of a tool.
Can You Hack It? Putting In the Work
Damarn credits his IT certifications with enabling his technical career path. He strongly encourages anyone interested in an information technology career to go through the process of getting certified, but urges that you'll need determination.
"Cybersecurity is a high-paying career, but it's not for everybody," he said. "If you're not willing to put in the time and dedication, it's not the field for you."
Damarn gave up social media and dedicated himself to studying.
"I would have some down time where I could read at my work desk. There were flash cards everywhere, all over my desk and bed. I had a white board, I took notes, I took screenshots – anything to help me," he commented. "I joined groups on Facebook, used Twitter and Reddit. You'd be surprised by all the free resources that are out there." He encourages others to pursue what they love, but insisted you need to be ready to work for it.
Ultimately, his determination was the true root of his success. He followed up his study regimen with weekly practice tests. When he was able to pass those with high scores, he knew he was ready for his IT certification exam.
Having a Career That You Love
Damarn finds his job as security analyst is highly rewarding.
"I love my job," he said. "It's a very tedious job some days, but the thing I enjoy the most is that I work with skill-diverse people. When we sit down and collaborate, I learn a lot from the different people I work with." He plans to continue learning and hopes to test for his Certified Information Systems Security Professional (CISSP) within the next five years.
Damarn offers words of encouragement to anyone who wants to do what they love.
"The job search at the entry level can be really vigorous and tough," he warned. "Don't get discouraged. If you don't get the first job, there's always the next opportunity. You have to be pretty tough for the job search. If you can get through that part, you should be good."
Want to start your cybersecurity career? Download the exam objectives for CompTIA Security+ (SY0-601) today to start studying for the new version of the exam.