On July 31, 2018, CompTIA launched its newest IT certification, CompTIA PenTest+. This intermediate-level cybersecurity certification is designed for IT professionals who identify, exploit, report and manage vulnerabilities on a network.
We are often asked, "How does CompTIA PenTest+ compare to EC-Council's Certified Ethical Hacker (CEH) certification?" Both exams assess penetration testing skills, but the similarities stop there. To help you choose which exam to take, we've identified four advantages of CompTIA PenTest+ over CEH.
1. CompTIA PenTest+ Provides 3x More Employability
In addition to penetration testing, CompTIA PenTest+ covers the job role vulnerability assessment and management (as defined by the NICE Cybersecurity Workforce Framework used by the U.S. military). There are approximately three times more vulnerability assessment and management jobs in the United States than there are penetration testing jobs, according to Indeed.com.
The CEH exam assesses vulnerability tools, such as scanners, but not the job role itself. Compare the job roles for each exam and see for yourself.
seq
CompTIA PenTest+ Job Roles

CEH Job Roles

Penetration Tester

Security Consultant

Auditor

Network Security Operations

Vulnerability Tester

Security Analyst (II)

Vulnerability Assessment Analyst

Application Security Vulnerability Analyst

Penetration Tester

Security Consultant

Auditor

Network Security Specialist

Ethical Hacker

Site Administrator
If you need proof about the skills covered in CEH, compare the CompTIA PenTest+ exam objectives and the CEH exam blueprint (not the CEH course outline). Why would you take an exam that limits your job potential?
2. CompTIA PenTest+ Is a Performance Exam
To earn CompTIA PenTest+, candidates must pass one exam that covers both hands-on, performance-based simulations as well as multiple-choice questions. CEH only includes multiple-choice questions. Why take an exam that only includes multiple-choice questions when employers also need to know you have the hands-on, performance-based skills found in CompTIA PenTest+?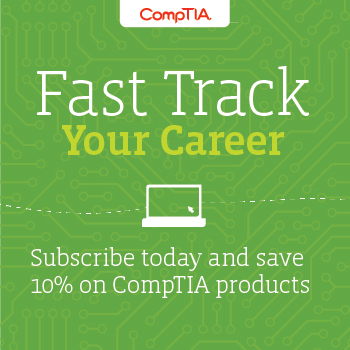 3. CompTIA PenTest+ Costs Much Less
CompTIA PenTest+ costs USD $346 retail and includes both performance-based simulations and multiple-choice questions. CEH costs USD $1,199 retail (non-member) and does not include performance-based questions.

Don't just take our word for it. Beta tester Molly Stewart calls CompTIA PenTest+ "The best deal for your money in skills versus voucher cost." Why pay USD $1,199 for a multiple-choice exam when you can also assess your performance at USD $346 with CompTIA PenTest+?
4. CompTIA PenTest+ Covers More Than Technical Skills
CompTIA PenTest+ matches employer needs by covering not just technical topics, but also soft skills, such as business processes, project flow, best practices and professionalism in penetration testing. The CEH exam does not.
Cybersecurity Certifications to Meet Employer Demand
Employers need IT professionals who have penetration testing and vulnerability assessment and management skills. These in-demand IT job roles are expected to grow faster than average over the next 10 years, according to the U.S. Bureau of Labor Statistics. Show employers you have the skills they need with CompTIA PenTest+.
CompTIA PenTest+ is now available! Download the exam objectives and practice questions to start preparing, and watch for official CompTIA learning products, soon!
--
Patrick Lane is a director of product management for CompTIA. He manages IT workforce skills certifications, including CompTIA Cybersecurity Analyst (CySA+), CompTIA PenTest+ and CompTIA Advanced Security Professional (CASP).
Jen Blackwell also contributed to this article. She is a senior products marketing manager at CompTIA and oversees the certifications along the CompTIA Cybersecurity Career Pathway.