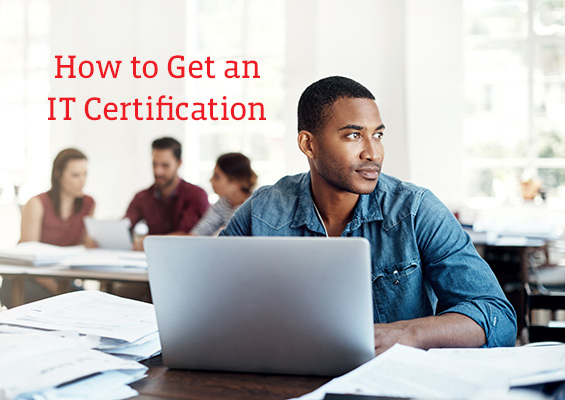 You've soul searched to determine the next move for your information technology (IT) career, and you've decided it's time to get certified. Maybe you've even picked out
which IT certification
to get. But the big question now is: "
How
do I get an IT certification?" Lucky for you, we're here to help. Whether you're after your first entry-level certification or a more advanced CompTIA certification, the process is the same. Follow these steps to prepare for your IT certification exam and get certified to show employers you have the high-demand skills and knowledge they're looking for.
Find Out What's on the IT Certification Exam
The best way to set yourself up for success is to know what you're getting into. If you haven't already, be sure to download the exam objectives (they're free!) to get a sense of what topics are covered and thus, what you need to study. You can also learn about the exam topics on the IT certification's webpage or in the course overview of the Official CompTIA Study Guide.

Figure Out What You Know … and What You Don't
As you're reviewing these materials, figure out what you know and what you don't. And be honest with yourself – it's okay if you don't know things! That's why you're studying. Read through each piece, and if there's a term you don't understand or a topic you're only slightly familiar with (or completely unfamiliar with), highlight it so you can focus on what you need the most work on.
Of course, you shouldn't ignore the objectives you already know, but studying those will be more review and reinforcement than learning from scratch. Once you feel like you know the material and you're ready to move from learning to exam prep, CompTIA CertMaster Practice can help make your studying more efficient.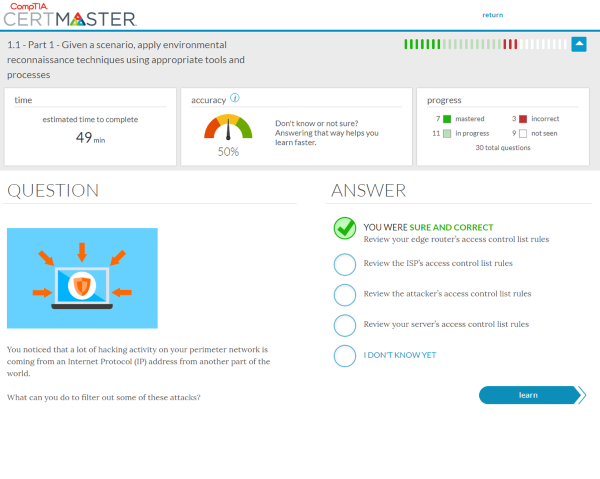 Learn From the Experience of Others
Head online to get tips and tricks from people who have that IT certification, including LinkedIn, Reddit and YouTube. These sites are filled with posts about how to pass CompTIA certifications. Do a quick search for your certification's name to see what's out there.
Just be careful that the content you're finding doesn't cross the line – CompTIA takes cheating very seriously, and you don't want to find yourself in trouble before you even enter the exam room. If you encounter brain dumps or other unethical knowledge sharing, just say no. You can also anonymously report anything you find so we can shut it down.
There's room for everyone in IT. Get the skills and confidence you need to succeed with CompTIA Tech Career Academy.
Start now.
Make a Plan

Before you dive into studying, make a plan to keep yourself on track. In addition to knowing what you need to study, you'll also want to ask yourself questions like:
How much time do I need to prepare?
How many hours can I dedicate each week to my IT training?
How do I learn best?
Choose Your Study Tools
Some people prefer self-study while others like the guidance of an instructor. Self-study options for CompTIA certification exams include the following: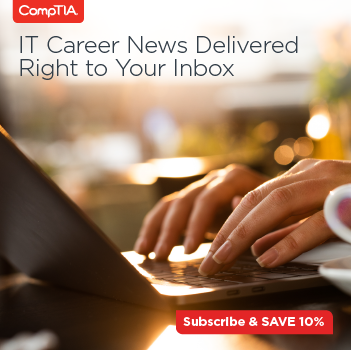 Books
eLearning
Online resources
IT training course(s)
Or, a combination of any of the above-listed options! Many CompTIA bundles include multiple training resources.
When it comes to self-study, CompTIA CertMaster offers products for every stage of the IT training journey – from learning to hands-on practice to exam prep.
If instructor-led training is more your style, you have options from the CompTIA Authorized Partner Program and the CompTIA Tech Career Academy. IT training courses range widely in price, timing and schedule, so look around to see what you can find. Nonprofits, like Creating IT Futures, even offer free IT training.
Register for Your Exam
To hold yourself accountable, buy an exam voucher and register for your exam before you begin preparing. Then you are less likely to put it off and more likely to get certified in a timely manner! Knowing your exam date early will help you fine tune your study plan as well.
We include voucher information in here because if you decide to take an IT training course, your voucher may be included, and you may even take the exam as part of the class. But, if you're buying the voucher and scheduling the exam on your own, there are a number of ways to save money on your IT certification or even finance your certification.
We know that paying for a certification program can have a large upfront expense, especially when you are in school or job hunting. The CompTIA Store offers financing from Affirm, with rates as low as 0% that can be paid over 3, 6 or 12 months with no hidden fees. Learn more about CompTIA financing options.
Schedule Your Exam
CompTIA now offers two ways to earn an IT certification:
With online testing, you can earn a CompTIA certification online, from your home – or any quiet, distraction-free, secure location – at a time that's convenient for you. Online testing is available 24/7, giving you a broader scheduling window than in-person testing.
However, you can still test at any of the thousands of Pearson VUE test centers around the world.
Take a look at this video to learn how to schedule your exam.
Study … and Stay on Track
You know what you need to focus on. You have a plan. You've booked a date. Now it's time to dive in and study for your IT certification.
Enlist friends and family to help hold you accountable. Share your study plan with them and let them know that your focus needs to be 100% on your studies during your scheduled study hours.
Be flexible. If you miss a study session, don't beat yourself up about it – it happens. If you need to, adjust your study plan and get back on that horse to keep moving forward.
Test With Confidence and Earn Your IT Certification
Leading up to your exam day, make sure that you are getting yourself in the right shape mentally and physically.
Here are some tips:
Get enough sleep
Give yourself enough time to get to the testing center
Resist the urge to cram at the last minute
If you've put in the time and preparation, be confident in the fact that you know your stuff. Taking a high-stakes certification exam isn't easy, so be proud of the work you've put in and know that you did your best. If you don't end up passing on the first try, shake it off, figure out where things went wrong and try again. P.S. CompTIA bundles include a free re-take just in case.
Highlight Your CompTIA Certification(s)
Show everyone that you're part of the more than 2 million IT pros who are CompTIA certified. Claim your digital badge to add to your online profile, resume and more. CompTIA digital badges allow employers to quickly verify your skills and see that you're qualified for the job. You can also use your digital badge to search for jobs related to your CompTIA certification.
Ready to start studying? Writing out your plan will set you up for success. Download our free training plan worksheet to help get organized and make your dream a reality.