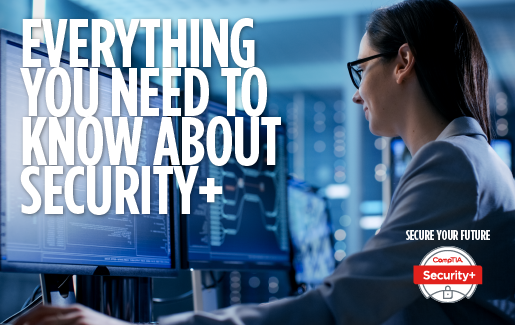 Concepts like risk management and risk mitigation have quickly moved to the forefront of the world of cybersecurity.
Malware
is more nefarious, and hackers have developed craftier forms of
social engineering
and system entry. Cloud security must also be emphasized as the vast majority of IT pros now work in hybrid environments, which are a combination of on-premises and cloud networks.
Keeping a business cybersecure requires early career security technicians to have a clear picture of the full operations of a network, and the baseline skills early career cybersecurity pros need have increased. The new CompTIA Security+ reflects that. Keep reading to get answers to the most common questions we get about CompTIA's most popular cybersecurity certification.
Why Is There a New Version of CompTIA Security+?
Every three years, CompTIA Security+ gets updated to meet the needs of the industry and ensure that information technology (IT) pros have the skills necessary for today's cybersecurity jobs. Like its predecessor, SY0-601, CompTIA Security+ (SY0-701) still provides the essential baseline knowledge and skills required of cybersecurity professionals.
The new CompTIA Security+ emphasizes hands-on practical skills, ensuring IT pros are prepared to solve a wider variety of cybersecurity issues and to proactively prevent the next cyberattack.
CompTIA Security+ verifies that the candidate has the knowledge and skills required to:
Assess the security posture of an enterprise environment and recommend and implement appropriate security solutions.
Monitor and secure hybrid environments, including cloud, mobile, Internet of Things (IoT) and operational technology (OT).
Operate with an awareness of applicable regulations and policies, including principles of governance, risk and compliance.
Identify, analyze and respond to security events and incidents.
Cybersecurity pros who earn this certification demonstrate to employers that they have the foundational skills necessary to safeguard networks, detect threats and secure data—helping them open the door to a cybersecurity career and become a trusted defender of digital environments.

Learn more about the difference between CompTIA Security+ 601 vs. 701.
What's on the Latest Version of CompTIA Security+?
The latest version of CompTIA Security+ (SY0-701) includes both performance-based and multiple-choice exam questions across five domains:
Domain

Exam Weights

General Security Concepts
12%
Threats, Vulnerabilities and Mitigations
22%
Security Architecture
18%
Security Operations
28%
Security Program Management and
Oversight
20%
These domains relate back to the primary responsibilities of a security specialist, security administrator or systems administrator. Additionally, 20% of the exam objectives were updated to include:

Current trends: The latest trends in threats, attacks, vulnerabilities, automation, zero trust, risk, IoT, OT and cloud environments are emphasized, as well as communication, reporting and teamwork.
Hybrid environments: The latest techniques for cybersecurity professionals working in hybrid environments that are located in the cloud and on premises; cybersecurity professionals should be familiar with both worlds.
See all the topics covered by CompTIA Security+ (SY0-701) by downloading the exam objectives for free.
Why Should I Get the New CompTIA Security+?
The new CompTIA Security+ certification endorses your cybersecurity skills with a credential that's respected industry-wide across the globe:
More job roles use CompTIA Security+ for baseline cybersecurity skills than any other certification in the industry. According to CyberSeek, in 2023, 13% of total cybersecurity job openings request CompTIA Security+ in the job requirements.
CompTIA Security+ is the most widely adopted ISO/ANSI-accredited early career cybersecurity certification on the market with hands-on, performance-based questions on the certification exam.
CompTIA Security+ is one of the most widely held IT certifications worldwide, with 24% of the total employed cybersecurity workforce in the United States being certified in CompTIA Security+.
When you've earned CompTIA Security+, you can be confident that your skills align with what employers are interested in.
What Jobs Can I Get With CompTIA Security+?
One of the benefits of taking the new CompTIA Security+ is that it is aligned to the latest trends and techniques. This means the new CompTIA Security+ (SY0-701) represents the latest and greatest in cybersecurity, covering the most in-demand skills related to current threats, automation, zero trust, IoT and risk.
Jobs That Use the Cybersecurity Skills Covered by CompTIA Security+
With its enhanced objectives, the new CompTIA Security+ will validate a candidate's ability to thrive in these critical cybersecurity jobs.

Learn about the CompTIA Cybersecurity Career Pathway.
How Can I Prepare for the CompTIA Security+ Exam?
While there are a range of exam prep tools, instructional videos, training boot camps and the like out there, CompTIA offers a full suite of training solutions for CompTIA Security+, including study guides, eLearning and online courses.
Here's a quick overview of everything CompTIA offers to help you prepare for your certification exam:
Regardless of how you prepare, the best place to start is with the CompTIA Security+ exam objectives. You can also download a free CompTIA Security+ practice test to understand the types of questions you'll be see on the exam.
How Long Will I Need To Prepare for CompTIA Security+?
The amount of time you'll need to dedicate to CompTIA Security+ training differs for everyone. It depends on your existing knowledge and your hands-on core security experience.
Although there are no hard prerequisites to taking the CompTIA Security+ exam, we recommend that you have CompTIA Network+ and two years of experience working in a security or systems administrator role. We also suggest that you dedicate between 30 and 40 hours of studying before sitting for the exam.
Can I Skip CompTIA Network+ and Take CompTIA Security+?
You can, but it's not recommended. IT pros need to know how a network works before they can secure it. Take a look at the to see how each certification builds on the previous one. Skipping CompTIA Network+ could leave a gap in your baseline cybersecurity skills.
How Much Does the CompTIA Security+ Exam Cost?
The retail price for CompTIA Security+ (SY0-601) is $392. CompTIA offers numerous ways to reduce this cost. Check out our article on how to save on exam vouchers as well as information about financing options.
I've Been Studying for CompTIA Security+ (SY0-601). Should I Switch Gears and Study for CompTIA Security+ (SY0-701) Instead?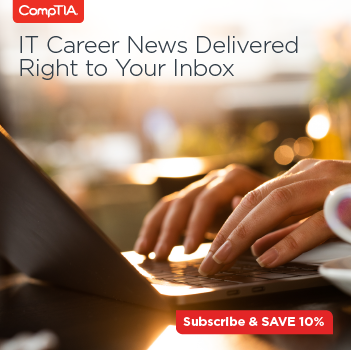 If you've been studying for the CompTIA Security+ (SY0-601), we recommend reviewing the exam objectives to see how much of what you've already studied is on the new exam. If it makes sense for your time and level of knowledge, you may want to switch gears and prepare for the new exam (SY0-701). If you've already purchased a CompTIA Security+ voucher, you can apply it to any version of the exam. If you choose to take the CompTIA Security+ (SY0-601) exam, make sure to do so before it expires.
What Is the Expiration Date for CompTIA Security+ (SY0-601)?
The English version of the CompTIA Security+ (SY0-601) exam will retire on July 31, 2024.
How Long Is CompTIA Security+ Good for, and How Can It Be Renewed?
CompTIA Security+ is good for three years. CompTIA offers a number of ways for you to renew your certifications, including earning continuing education (CE) credits or earning a higher-level certification, such as CompTIA Cybersecurity Analyst (CySA+) or CompTIA PenTest+.
Additionally, earning CompTIA Security+ would renew lower-level CompTIA certifications, including CompTIA A+ and CompTIA Network+.
What Does It Mean To Be a "Vendor-Neutral" Certification?
CompTIA Security+ is vendor neutral, which means that each exam covers multiple technologies without confining the candidate to any one platform. Vendor neutrality is important because it ensures that IT professionals can perform important job tasks in any technology environment. IT pros with vendor-neutral certifications can consider multiple solutions in their approach to problem-solving, making them more flexible and adaptable than those with training to just one technology.
Ready to start studying? Writing out your plan will set you up for success. Download our free training plan worksheet to help get organized and make your dream a reality.
Looking for more about CompTIA Security+? Check out these articles: