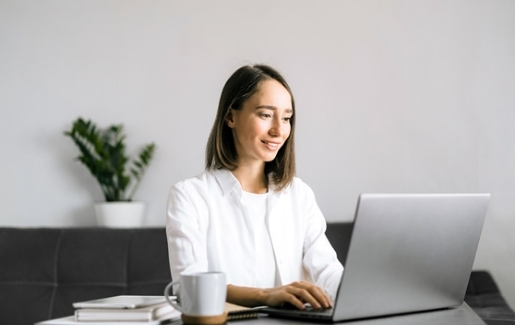 Information technology is a unique industry in that both education and experience are of comparable value. To find success in this field you have several different paths you can take to land you a top-paying job. Building up your resume with experience means that future employers have evidence and references regarding your skill set and reputation. IT certifications and degrees can show your dedication to learning and your work ethic. But which one is better? We have good news. The answer is: it depends.
An Overview of Career Opportunities
People with jobs in IT use computers, software, networks, servers and other technology to manage and store data. The job titles that accompany these specializations will vary from company to company, and many of the skills in this field are transferrable. Given these facts, your existing experience in the industry will serve you well as you search for a job because you'll know firsthand that what a help desk technician does at one company might be exactly the same as what an IT support technician does at another.
Some common job titles are:
Cloud computing engineer: In this role you will define, design, build and maintain systems and solutions managed by cloud providers.
Computer network specialist: Individuals holding this title can expect to define, analyze, build and maintain a variety of data across a variety of networks and systems. These roles typically require a degree.
Software or web developer: These roles hold a slightly more creative angle and tasks will include designing, running, testing and modifying software programs and/or websites.
The Value of Experience
Computers and the networks connecting them play a vital role in every single business and organization. If your resume is stacked with hands-on experience, potential employers and clients are going to take notice.
What you know is important, but what can really elevate you as a candidate is what you can do.
Earning certifications is a great way to prove that you can walk the walk. There is a high value placed on the fact that you are skilled enough in practice to earn a certification, which differs from possessing knowledge via an earned degree.
Experience also means that you have likely developed connections within the industry. These connections will act as a resume booster when you are marketing yourself and your skills to potential employers and clients. Having a good word-of-mouth reputation, and the available references to back it up, adds a level of trust to your skill set that people will be able to depend on before they even initiate work with you.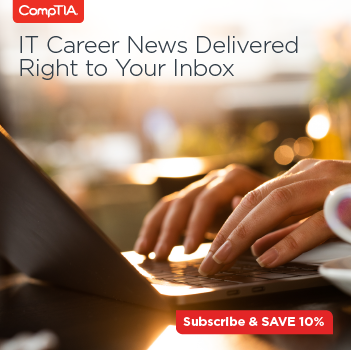 Why IT Certifications Are Important
Many IT positions deal with a specific technical procedure or software, so earning a certification that is specialized to a particular skill is a great way to prove that you hold the precise skills required to be successful in that role.
These certifications are great for the early-career IT pro:
CompTIA A+: To earn this certification you will need to pass two exams covering topics specific to troubleshooting and operating systems. This is a great option for anyone seeking a tech support position.
CompTIA Network+: This certification will cover networking concepts, troubleshooting, operations, tools and security.
CompTIA Security+: This certification is best suited for those focused on network, system and security administration.
How to Get Certified and Get a Job
If you are taking the first step toward your IT career, CompTIA A+ is a natural place to begin. Most employers recognize CompTIA A+ as the industry standard for establishing a career in IT. There are a few ways to go about earning CompTIA A+, and what you choose depends on your own expectations.
I want the fast-track. Can you dedicate yourself to 2 weeks of training in a comfortable and flexible environment? If so, CompTIA Online Instructor-Led Training may be your best bet. With live, hands-on instruction, CompTIA can help you establish a career in IT in no time. Learn more.
I want to self-study at my own pace. CertMaster Learn for CompTIA A+ is interactive and self-paced and combines 40+ hours of instructional lessons with assessments, videos and performance-based questions to help you prepare for your certification exam – and a career in IT. Learn more.
If you are already CompTIA A+-certified and are ready to pursue your next certification, consider CompTIA Network+ or CompTIA Security+. These final certifications in the core series will lay the groundwork for specialized pathway certifications – and more advanced job opportunities. CompTIA offers a full suite of training products to help you get there.
What About Cost?
There's no doubt that going through a four-year college or university degree program can be expensive – even with financial aid. The good news is that there are plenty of ways to learn IT skills that won't drain your savings or require you to get a side job.
If you're studying on your own, the retail price for exam vouchers can be daunting, but there are ways to save money, including bundle discounts, promotional codes, financing options and other qualifying savings. And if you are taking a traditional instructor-led class, the exam voucher is often included with your tuition.
Never Stop Learning
Certifications and experience are significant and a great source of applicable evidence, but some jobs, as well as certain employers, want to see that candidates also have the dedication and passion for the industry that can be proven by continuous learning. This may be done by obtaining additional certifications or through a formal education.
Once you're working in IT, you can pursue intermediate and advanced IT certifications related to your specialty, like CompTIA Cloud+ or CompTIA Cybersecurity Analyst (CySA+), or from a specific vendor, like Cisco or Amazon Web Services (AWS). Or you may find that getting a college degree will help you move up the ranks. If so, investigate your company's opportunities for employer-based reimbursement. You might be able to earn your degree while still holding your position.
If employer-based reimbursement is not available to you, or your company does not pay for the total cost of an education (tuition, books, supplies, etc.), you can take out a student loan from a private lender to pay for college. Taking out a loan to cover the difference can allow you to pursue your education more aggressively than if you had to pay out of pocket a little at a time. As with all financial decisions, you need to balance what makes sense for you now and in the future.
Added Bonus: Gaining and Marketing Your Professional Skills
Furthering your education can provide additional benefits beyond the technical skills learned and the credentials you earn. You may gain valuable professional skills such as project management, writing, teamwork and research. Employers want to see these skills too – and there are several ways to make your new credentials stand out.
CTCA students have access to career services support during and after their graduation to help with resume development, interviewing practice and connections to employers. Once you have a CompTIA certification, you not only have an industry-recognized credential that employers rely on to find qualified candidates, but you also have access to free resources that can help you find and land your dream job in IT.
When you claim your digital badge, you can find job opportunities related to your CompTIA certification. And with CompTIA and ZipRecruiter, you can get tailored email alerts based on your certifications, skills and experience.
Additionally, ZipRecruiter offers Skill Sync to those looking for a new opportunity. When you sync your CompTIA digital badge to your ZipRecruiter profile, you'll increase your job prospects by enhancing your career profile, highlighting your skills in autofill job applications, getting matched with recommended jobs and getting invited to apply for jobs that fit your skill set.
Whether a certification or degree is the right next move, IT pros should strive to continue learning and staying up to date on technological advancements.
Jenna Christine is a corporate relations specialist with over ten years of experience in employee relations and brand development roles. She is a dedicated volunteer within the disability advocacy space, and loves to bake and run marathons.