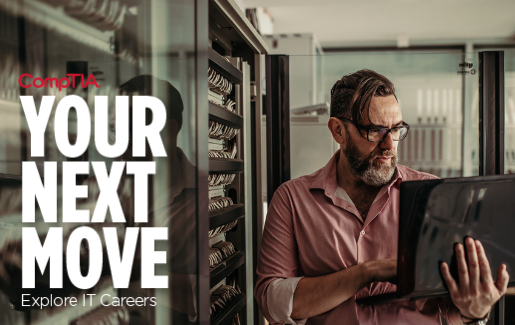 This article is part of an IT Career News series called Your Next Move. These articles take an inside look at the roles related to CompTIA certifications. Each article includes the responsibilities, qualifications, related job titles and salary range for the role. As you consider the next move in your IT career, check back with CompTIA to learn more about your job prospects and how to get there.
Who do you call when you have a problem? Ghostbusters? Not quite! When you have a computer problem, you call tech support, which works hand in hand with the network support specialist. If you like solving problems or building computers, a career as a network support specialist could be for you.
What is a Network Support Specialist?
Network support specialists analyze, troubleshoot and evaluate computer network problems. They play an important role in maintaining an organization's networks, such as performing file backups. They help keep the network safe and secure, through both hardware configuration and end-user training. They often work under network and computer systems administrators, who handle more complex tasks.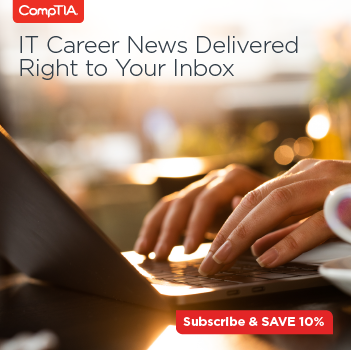 Network support specialists typically have the following responsibilities:
Backing up network data
Configuring security settings or access permissions to ensure the right people can get in and the wrong ones cannot
Analyzing and reporting security breaches or attempted breaches
Troubleshooting the network to identify connectivity issues and using diagnostic testing software and equipment
Documenting network support activities
Configuring wide area network (WAN) or local area network (LAN) routers or related equipment
Installing network software, such as security or firewall software
Providing end-user support in person and remotely
Evaluating network performance data regarding things like speed, connectivity and disaster recovery
How to Become a Network Support Specialist
Different levels of this role require different levels of education. Most ask for at least an associate's degree, though some prefer a bachelor's degree. Larger companies trend toward requiring a bachelor's degree in a technical field. Network support specialist job postings often require certifications in systems that the company uses, but CompTIA A+, CompTIA Network+, CompTIA Linux+ and CompTIA Server+ can also validate the skills needed for the role. They build a solid foundation for troubleshooting, configuring and managing a network of computers.
The Details
Salary Range
A Network Support Specialist has a median annual wage of $62,760 as of May 2021 (U.S. Bureau of Labor Statistics (BLS)).
Network Support Specialist Job Outlook
From 2021 to 2031, the BLS projects an increase of 6% for network support specialists, with 56,400 net new jobs expected during that 10-year period.
Job Titles Related to Network Support Specialist
Computer network specialist
Information technology consultant
Network technical analyst
Network technician
Systems specialist
Ready to start your IT infrastructure career? Check out CompTIA Network+.