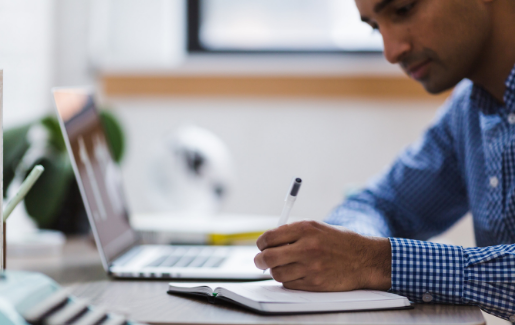 Linux might be an unfamiliar name to the casual end user, but these days the top tech pros know it as the operating system (OS) that basically makes the internet happen. If you have been managing Windows servers for some time, or worked in other segments of the technology world, you have probably run into a Linux fanatic who proudly promotes their enthusiasm for the UNIX-like OS with an image of Tux the Linux Penguin on a t-shirt or mousepad. (You might even know someone who thinks it should be called GNU/Linux, but that's a whole other kettle of fish.)
It's not just an OS for diehards anymore, though. The Linux kernel, created and launched by Linus Torvalds in 1991, has since become an increasingly important part of the infrastructure of the online world. For those IT professionals who really want a career advantage, there has never been a better time to master Linux.
With approximately 96% of the top 1 million servers using the Linux OS, and 90% of cloud infrastructure being Linux-based, it's easy to see why learning Linux is so important. It should be a priority for anyone interested in systems administrator or network administrator job roles.
Taking a deep dive into Linux, though, can be intimidating for those who were weaned on Windows. Those familiar with managing Windows OS servers might wince at the notion of learning a whole new platform with its own distinct command line and unique lexicon of commands. Even basic tasks like configuring firewalls and user group management demand a new technical vocabulary.
There is a learning curve for navigating and troubleshooting in a Linux environment. Anyone who has tried playing with Ubuntu at home knows that working in a Linux environment without knowing what you are doing puts you at risk for making fatal mistakes.
That is why Linux certification is such an important credential for IT pros. Holding a Linux certification demonstrates your competence to a potential employer, and it allows you to be confident in your own Linux skills. Earning the certification proves to employers that you know what you're doing. It also helps you trust your own expertise and feel confident you can do the job without mishaps.
So, if you want the skills, confidence and career boost that come with mastery of the Linux operating system, the following list of the best certifications for Linux will set you on the right path.
Best Linux Certifications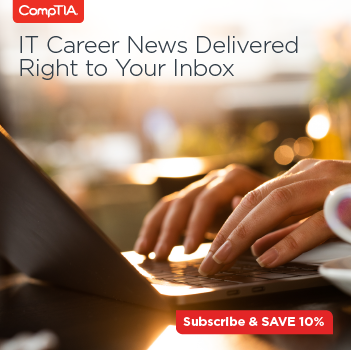 CompTIA Linux+
The CompTIA Linux+ certification confirms a high level of proficiency in the use of Linux in a business environment. This highly respected professional certification, like all of CompTIA's certification offerings, is vendor neutral – meaning it is not tied to one particular product or company. In the open-source world of Linux this can provide a huge benefit.
Since Linux is an open-source product, there are multiple popular versions, called distributions, out there in circulation. Different Linux distributions, or distros, are all built on the Linux kernel but are tweaked to have different characteristics and features that make them especially appropriate for particular types of computing.
For example, there are Linux distributions which are:
Entirely free
Require payment or a subscription
Are meant for home use
Are specifically for enterprise computing
Are used exclusively by small to medium-sized businesses (SMBs)
Are built with cybersecurity in mind
Are honed for speed or portability
Are used primarily in an enterprise data center
Are built specifically for use in parts of an enterprise
CompTIA Linux+ tests your ability on the fundamentals of the most popular Linux distributions. You'll learn everything from a basic understanding of a UNIX-like filesystem and command life to core skills for managing a Linux environment like package management and shell scripting.
That means, no matter what type of workplace you find yourself in or what specialized distribution of Linux you find yourself working on, a CompTIA Linux+ certification proves you have the base level of competence to understand and manage it.
Whether faced with a distribution like CentOS or Suse, or a version with a suite of major security add-ons like Selinux, CompTIA Linux+ can act as your general foundation on which you can build your knowledge of specialized, system-specific details.
While there are no prerequisites for the CompTIA Linux+ exam, CompTIA recommends that candidates have 12 months of experience with the Linux operating system as well as CompTIA A+ and CompTIA Network+ before taking the test.
If you meet these qualifications, start by downloading the exam objectives and practice test to understand what topics are covered and get examples of questions that you might see. You can also work through the self-paced Official CompTIA Linux+ Study Guide. A full suite of CompTIA CertMaster training products are available for CompTIA Linux+, including CompTIA CertMaster Learn, CompTIA Labs and CompTIA CertMaster Practice. All are available for purchase from the CompTIA Store.
The exam consists of both multiple choice and performance-based questions. The latest iteration of the exam has an enhanced focus on topics like kernel modules, security and virtualization. This is because, as with all CompTIA certifications, the exam objectives are created by subject matter experts (SMEs) working in the field so that the skills confirmed are the skills hiring managers are looking for right now.

Red Hat Certified System Administrator (RHCSA)
The RHCSA certification is a credential awarded by Red Hat, one of the major players creating open-source, Linux-based products for enterprises. Red Hat Enterprise Linux is the most popular paid version of Linux built specifically for enterprise-level use. In 2018 the product made up almost 34% of paid operating systems in use at the enterprise level. This was second only to Microsoft.
You might also recognize the name Fedora. Fedora is Red Hat's end-user OS which is built on Red Hat Linux. Holding an RHCSA certification confirms your ability to manage all the core tasks in a Red Hat Linux environment.
Red Hat also has two more advanced certifications:
Red Hat Certified Engineer (RHCE): The RHCE certification is a higher-level Linux credential specifically geared toward managing DevOps environments and automation.
Red Hat Certified Architect (RHCA): The RHCA certification is the highest level of Red Hat certification. It requires a holder to maintain five other current Red Hat certifications for developers and system administrators.
Oracle Certifications
Computing corporation Oracle has its own version of Linux, built on the Red Hat Linux platform and available for free. Small- and medium-sized businesses often run Oracle Linux on their servers rather than running the paid, uptime-oriented Red Hat Enterprise Linux OS. Oracle also has its own certification program.
The Oracle Certified Associate (OCA) Linux 5 and 6 System Administrator certification certifies competence administrating systems that run Oracle's Linux 5 and Linux 6 distributions, but it retired at the end of November 2021.
The Oracle Certified Professional (OCP), or Linux 8 Certified System Administrator credential, confirms knowledge of all skills, including the most advanced, required for administrating Oracle Linux, and includes features added to the latest distribution.
The Linux Foundation Certifications
The Linux Foundation is a long-standing nonprofit organization that supports and promotes the use of Linux. It has its own line of certifications, including the following:
The Linux Professional Institute (LPI) Certifications
The LPI is another Linux-focused nonprofit organization and certification body. Its LPIC-1 and LPIC-2 certifications allow Linux beginners to demonstrate competence with the networking basics, and then move up to higher levels.
The LPIC-3 certification is broken into three subcategories, with different versions of the cert for security, mixed environments and virtualization and high availability. IT pros who want to build their Linux knowledge can use the tiered LPI certifications to improve and specialize as they grow professionally. A holder of any of LPIC-3 certifications qualifies as a Linux Enterprise Professional.
GIAC Certified Unix Security Administrator (GCUX)
The GCUX certification is a high-level certification for cybersecurity. It confirms the ability to secure UNIX systems through digital forensics, and to utilize common tools for the identification and remediation of cybersecurity incidents while maintaining security on UNIX and Linux systems.
Why Get a Linux Certification?
As with any certification in the IT industry, the advantages of a Linux certification are well-established and myriad. Holding a certification proves to employers that you have the skills they need and can improve your confidence in your own skills.
Whether a system engineer, a sysadmin or a cybersecurity pro, working competently on a Linux system requires serious technological expertise. Given the level of skill required and the trust placed on IT pros to keep Linux machines up and running, it's not a stretch to say that a Linux certification may be even more valuable than in other areas of IT. A trustworthy certification is shorthand that you are capable of doing the job you say you can do.
Wondering if Linux certifications are worth it? We can help answer that.
Which Linux Certification to Choose?
An analysis of Emsi Burning Glass data finds nearly 10,000 job postings where employers require or request Linux-certified candidates (9,639 job ads in the United States from November 2020 to October 2021).
CompTIA Linux+ is one of the top Linux-focused certifications requested (3,787 ads), following only RHCE, which was cited in 4,122 job ads. Other top citations include RHCSA, LPI and RHCA.
What Are the Advantages of Linux Certification?
On the business side, the global Linux OS market is projected to grow to $15.6 billion by 2027, up from only $3.89 billion in 2019. That means more companies are using one Linux distribution or another to power their business.
Businesses ranging from massive multinational corporations to SMBs run Linux today, and even more will do so tomorrow. Learning Linux is something to keep in mind for server and system administrators, and others, who want to keep their skills fresh and their resumes polished.
With more employers needing to bring on Linux-proficient tech pros to keep their operations running reliably and securely, certification will only grow in importance. As is the nature of open-source software, there will undoubtedly be countless new distributions of Linux developed. Vendor-specific certifications will proliferate alongside them. It will always be in your professional interest to get certified on the particular Linux distribution that you are working with, if available.
CompTIA Linux+, however, will continue to be the standard for across the board competence for Linux operating systems. No matter what distributions appear and what extended features they have, CompTIA Linux+ confirms you have the foundational knowledge to handle them.
Get the in-demand skills you need with CompTIA Linux+. Download the exam objectives to get started.