Is CompTIA Linux+ worth it? We think so. But we're not the only source that loves this cert. IT professionals and tech training providers also think CompTIA Linux+ is worthwhile and want you to know why.

"Within the next few years, (CompTIA) Linux+ will likely become a widely recognized and valued certification, and earning it now could put you ahead of your peers when competing for a job," wrote Josh Burnett from CBT Nuggets.
Also, Free Tutorial Online called CompTIA Linux+ "a quick way to show employers that you have Linux skills."
The CompTIA Linux+ certification is widely regarded as a beneficial cert for IT pros. But before you jump into this IT certification, we want to answer all your questions about CompTIA Linux+.
CompTIA Linux+ Overview
CompTIA Linux+ is an intermediate-level IT certification that provides IT professionals with knowledge of Linux. It validates the skills an early-career Linux systems administrator needs. It is ideal for those who want to step into a Linux administrator role without extensive experience or prior certification. Linux administrators earn a median wage of $77,360 annually.
But Linux administrator isn't the only job role that uses Linux. Here are a few other job roles, and their salaries, that benefit from CompTIA Linux+:
CompTIA Linux+ stands out from all other Linux certifications. Why? It is the only Linux certification that is job-focused and covers the most up-to-date Linux skills hiring managers are looking for.
The CompTIA Linux+ certification is vendor neutral. This means it equips technicians with skills that enable them to perform a job, regardless of the Linux distribution (distro) or tools used. CompTIA Linux+ certified IT pros aren't limited to just one distro.
This certification is ideal for IT pros who have at least 12 months of experience with Linux administration. It is recommended that you earn CompTIA A+ and CompTIA Network+ prior to CompTIA Linux+. However, there are no official prerequisites to CompTIA Linux+.
CompTIA Linux+ isn't just for those who want to specialize in Linux. It is for all IT pros. Linux is one of the top 17 IT skills in demand in 2021. Becoming a CompTIA Linux+ certified professional will make you a more competitive IT pro in general.
Are you asking yourself, "Does CompTIA Linux+ expire?" Great question. It is good for three years and can be renewed through continuing education.
Is the CompTIA Linux+ Certification Exam Hard?
The CompTIA Linux+ certification exam is 90 minutes long. It requires a passing score of 720 (on a scale of 100 to 900) and costs $338 USD. The exam covers a wide variety of topics, including:
Cybersecurity
Kernel modules
Storage and visualization
Device management at an enterprise level
GIT and automation
Networking and firewalls
Server side and command line
Server (vs. client-based) coverage
Troubleshooting
SELinux
Automation and scripting
The exam also covers hardware and system configuration, as well as system operation and maintenance. The CompTIA Linux+ certification exam features multiple-choice and performance-based questions.
It's more probable than not that you'll encounter some degree of difficulty with the CompTIA Linux+ certification exam. How challenging the exam will be for you depends on several factors.
If you have a lot of experience with the Linux operating system, you may find the exam is fairly easy. If you have little experience with Linux and have just completed training, the certification exam will likely be harder.
Also, if you have other CompTIA certifications, the CompTIA Linux+ exam may be easier for you. For example, CompTIA A+ provides foundational skills that can make studying for CompTIA Linux+ easier. The same can be said of CompTIA Network+.
Learn more about the CompTIA Linux+ certification exam.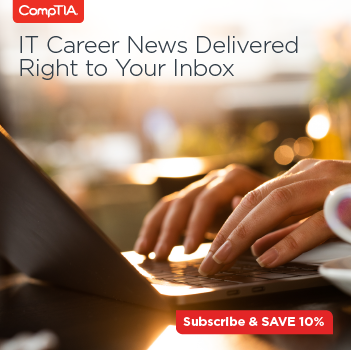 How Long Does It Take to Study for the CompTIA Linux+ Exam?
If you feel overwhelmed just thinking about studying for an IT certification exam, you are in good company. Many IT pros and prospective IT professionals already have full-time jobs and are crunched for time. Nevertheless, thousands have passed the exam. If they can do it, so can you.
Similarly, to how challenging the cert is, how long it takes to study for the CompTIA Linux+ exam is subjective.
It depends on factors like:
How much you already know about Linux
If you have foundational IT knowledge
How fast you learn
The training materials you choose
Check out our free study planning worksheet to figure out how much time you need.
The exam prep training tools you choose will impact how long it will take you to study for CompTIA Linux+. It's not uncommon for candidates to use training resources from a variety of vendors. Some IT professionals can be successful using this method. However, they must spend extra time ensuring they have comprehensive knowledge of the exam content.
To cut down on your training time, use official CompTIA Linux+ certification training. CompTIA training tools are designed specifically with CompTIA Linux+ test takers in mind.
They include:
CompTIA training is comprehensive and designed specifically for CompTIA certification candidates. With these resources, you never have to patch together training materials or worry about missing key concepts. CompTIA Linux+ features a full training suite, making it easy to find training that meets your needs and maximizes your time.
Which Linux Certification Is the Best?
Knowing that you want to master the Linux operating system is simple. Finding the best Linux certification for you can be a little harder.
Wondering what Linux certs are out there in addition to CompTIA Linux+? Here are a few:
Red Hat Certified System Administrator (RHCSA)
This certification validates skills for successfully working in Red Hat Enterprise Linux environments. It is one of the best red hat certifications. This cert is best for DevOps professionals, Red Hat Enterprise Linux system administrators and experienced Linux system administrators.
Linux Foundation Certified System Administrator (LFCS)
LFCS gives candidates the know-how to design, install, configure and manage a Linux system installation. It also covers networking, storage, logging and monitoring, maintenance, security and application lifecycle. LFCS is best for IT pros who are early in their Linux career and have received Linux training in the past.
Linux Professional Institute (LPI) LPIC-1
This Linux certification provides the skills you need to perform maintenance tasks on the command line. Installing and configuring a computer running Linux is another valuable skill you'll glean from this cert. If you want to learn to configure basic networking, this certification is for you.
GIAC Certified Unix System (GCUX)
GCUX covers digital forensics for Linux/UNIX, Linux application security and hardening Linux/UNIX systems. Certified individuals are competent in using tools such as SSH, sudo and AIDE to handle security issues. This cert is designed for security pros, auditors and incident responders. Those who install, configure and monitor Linux and/or UNIX systems also make good candidates.
Other valuable Linux certifications include:
Red Hat Certified Engineer (RHCE)
SCA in SUSE Linux Enterprise Server 15
Oracle Certified Associate (Oracle Linux 5 and 6 System Administrator)
Cisco Certified Network Associate (CCNA) Routing and Switching
AWS Certified SysOps Administrator
Because it is vendor neutral and designed for early-career Linux systems administrators, CompTIA Linux+ is one of the best Linux certifications for beginners. The majority of Linux certifications require candidates to have considerable work experience. CompTIA Linux+ only recommends a year of Linux administration experience.
If you don't have experience with Linux, you can still earn CompTIA Linux+. You will need to put in extra time studying, but it is possible.
Is CompTIA Linux+ Worth It? These Stats Say "Yes"
Linux is a popular operating system. Because it is open-sourced, anyone can run the source code. Other operating systems, such as Microsoft Windows, are just the opposite.
Organizations need help choosing Linux distros, navigating filesystems and implementing the Linux operating system. This is where a Linux IT pro comes in.
"The open-source job market is booming with employers offering above-average salaries and perks to hire and retain those willing to learn Linux and get certified," according to the Linux Professional Institute (LPI).
LPI also reports that:
85% of companies use Linux within their infrastructure
44% of hiring managers are boosting salaries for open-source employees over other talent
What's more, 96% of employers use IT certifications as recruitment criteria. In other words, almost all hiring managers will be looking for a professional Linux certification for candidates for Linux roles. Set yourself up for success by getting CompTIA Linux+.
What does all this mean? Simply that the answer to "Is CompTIA Linux+ worth it?" is "yes."
This is your year to start a career working with the Linux operating system. Download the CompTIA Linux+ practice questions and exam objectives to get started.