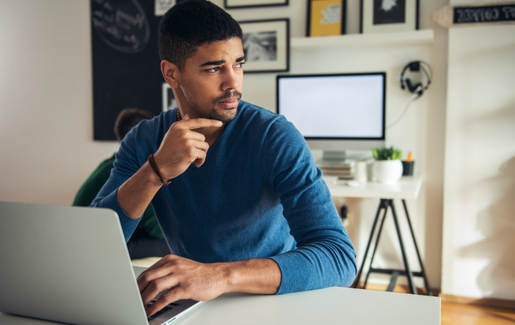 Fifty percent of employed individuals are interested in making a career change, according to a survey by Harris Poll, and one of the top industries of interest is IT. This is no surprise when you consider all that an IT career has to offer.
Here are some reasons job seekers are getting into IT (or are seriously thinking about it):
IT jobs are abundant: In April 2021, employment in the U.S. tech sector rose for the 17th consecutive month, as outlined in the CompTIA Tech Jobs Report. Also, postings for vacant job roles grew from 410,000 to over 443,000 for the month.
IT allows you to work in any industry: Every organization needs IT specialists. Whether you want to work in the nonprofit, private or public sector, IT gives you the flexibility to pursue the industry you are most drawn to.
IT tends to provide a superior work-life balance: A tech career is an excellent choice for those wanting a flexible schedule or the option to work remotely (i.e., a better work-life balance).
IT offers room for advancement: There is nothing more frustrating than feeling as though you can't advance in your career. IT pros rarely struggle with this as there is a lot of room for growth in tech occupations. If you're willing to work hard and continuously learn, you can move up the ladder in tech.
IT jobs pay well: The median tech occupation wage is a whopping 125% higher than the median national wage in the United States. This makes a role in IT one of the most lucrative career options for job seekers.
There are significant benefits to working in IT, but getting your foot in the door takes effort. Many employers prefer that you have at least one industry-recognized certification before they hire you. According to CompTIA's Workforce and Learning Trends 2022, 76% of surveyed HR leaders said certifications are a factor in IT hiring, and 47% expect certifications to become even more important as a candidate evaluation tool.
When starting your IT career, a foundational IT certification like CompTIA A+ upskills you and helps you prove your skills to employers. It also qualifies you for a variety of entry-level roles in IT. In fact, CompTIA A+ is the industry standard for starting an IT career. But first, you need the right training solutions to set yourself up for certification and career success.
CompTIA offers three types of training for the CompTIA A+ exam to help you get the skills you need no matter how you prefer to learn.
1. Self-study with CertMaster Learn + Labs
To go into your exam with confidence, you need to know the content inside and out. CompTIA CertMaster Learn and CompTIA Labs are integrated so that learners can seamlessly gain the knowledge and apply the practical skills necessary to be successful not only on CompTIA exams, but also in your IT career.
CertMaster Learn + Labs is perfect for all types of learners, from beginners to seasoned IT pros, allowing you to learn and study new information, log practice hours and pass your exam. Let's break it down.
CertMaster Learn helps you build the foundational knowledge necessary to be successful when preparing for a CompTIA certification exam. You'll not only learn the basics, but you also have a learning plan that keeps you on track with your studies.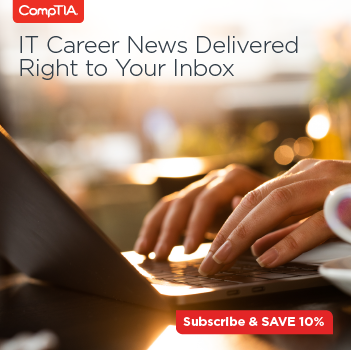 CompTIA Labs makes it easy for you to practice and apply your skills in real workplace scenarios as you prepare for your certification exam. All lab activities use real equipment and software, are accessible via a browser and internet connection, and provide an opportunity for learners to practice job tasks they'll be performing in their new career.
Combined, CertMaster Learn + Labs helps learners prepare using a variety of training modalities, including:
Interactive eLearning with performance-based questions and flashcards
Videos that illustrate critical concepts and processes
Practice questions
Customizable learning plans
Simple self-assessments
Learning progress analytics and reporting
Having everything in one place is helpful. Not to mention these CertMaster Learn + Labs features:
Single login to access both eLearning and labs: You can access CompTIA Labs by logging into CertMaster Learn, as the labs are deeply integrated within the eLearning experience. As a result, you experience both knowledge acquisition and hands-on skills attainment through a single login and seamless workflow.
Labs integrated as study tasks: The labs are integrated into the learning plan at appropriate places so that you can naturally practice your skills after completing related readings and exercises.
Labs dashboard provides overview of your progress: A dashboard in CertMaster Learn shows data points such as virtual machine state, completion status, time spent and date completed so you know which labs you have completed, which labs you saved and your scores on all attempts.
2. Comprehensive Classroom Training and Career Services with the CompTIA Tech Career Academy
For some, starting out with a single IT certification isn't the best way to begin a tech career. They prefer a more comprehensive training program that will assess, train and certify them in preparation for all aspects of an IT tech support job. If this sounds like you, you'll love CompTIA Tech Career Academy (CTCA).
CompTIA Tech Career Academy exists to help you secure and succeed in an IT tech support role. Students train online with little-to-no IT experience and learn the technical and professional skills they need to establish a career in tech.
Although CompTIA Tech Career Academy cannot guarantee job placement,, it will connect you with compatible employers as you complete your training and prepare to work in an IT support role. This can happen in as little as 16 weeks.
There are many reasons to enroll in CompTIA Tech Career Academy. Here are a few:
Millions of individuals have earned and landed jobs with CompTIA certifications. Moreover, CompTIA is a respected leader in IT certifications.
CompTIA Tech Career Academy emphasizes professional skills as much as technical skills. This better prepares students for the IT workforce.
Financing options such as grants for qualifying students, loans and self-payment plans are available to CompTIA Tech Career Academy students.
CompTIA Tech Career Academy is designed for beginners and is paced accordingly. All instructors have certified teaching skills and IT industry experience.
Career support for CompTIA Tech Career Academy students is an excellent benefit. Career guidance, interview preparation, resume-building and connections to prospective employers will help you make the switch from being a student to an employee.
Do you have a specific question about CompTIA Tech Career Academy? Check out our Program Overview, and don't hesitate to reach out to us for answers.
3. Classroom Training + Self-study with CompTIA Live Online Training
Some people need something in-between self-study options like CompTIA Learn + Labs and the comprehensive classroom experience that the CompTIA Tech Career Academy offers. While they may desire the structure and support of a classroom, they don't need the robust services CTCA offers. If you fit this description, look no further than CompTIA Live Online Training.
CompTIA Live Online Training offers all the benefits of an in-person classroom experience, but from the comfort of home. This remote learning option not only provides you with hands-on training, guided learning and real-time support – it also allows you to train on your own schedule, from your own home. Training sessions begin on Mondays and are provided on a continual basis. Classes are offered twice a day, from 10 a.m. to 1 p.m. or 5 p.m. to 8 p.m. U.S. Central time, so you can choose the schedule that works best for you.
One of the perks of CompTIA Live Online Training is that you also get self-study tools, including CompTIA Labs, CertMaster Learn and CertMaster Practice. These elearning solutions will help you supercharge your IT skills and cement your tech knowledge before you take a certification exam. You also get an exam voucher and exam retake voucher - just in case.
Wondering if you'll get the high-quality instruction you need to go into your CompTIA certification exam with confidence? Without exception, CompTIA Live Online Training instructors have extensive IT experience and actively hold whatever certification they're teaching to.
CompTIA Live Online Training doesn't require a long-term learning commitment. The CompTIA A+ course lasts 20 days – with 10 days spent covering the topics for each certification exam. CompTIA Live Online Training for other CompTIA certifications are just 10 days each.
Once you complete your training course, it's time to test. You can choose online testing or sit for your exam(s) in person at a Pearson VUE testing center.
And while we don't recommend waiting quite so long, your exam voucher and retake voucher are valid for one year from their purchase date. You can also continue to use your CertMaster products and even attend your instructor's office hours after the class ends. Take the time you need to get exam ready!
Studying for other certifications? Here are your CompTIA Live Online Training options.
New certifications added regularly!
If pure self-study or an immersive classroom experience just isn't for you, or if you haven't been successful with these options in the past, you are a prime candidate for CompTIA Live Online Training. It is perfect for those who thrive in a classroom environment and need support from instructors yet prefer a more flexible training schedule.
Want more information about CompTIA Live Online Training? Find answers to all your questions here.
Not Sure Where to Start? Try CompTIA CertMaster for Free!
Committing to invest in IT training tools when you are merely considering a tech career can feel risky. CompTIA gives you the opportunity to take our training solutions for a test drive. Try a free 30-day trial of CertMaster Learn + Labs to see if it's right for you.
There is more than one way to start an IT career, but it all starts with learning. Whether you prefer to self-study or take a class, CompTIA has options to help you gain the skills you need to get certified and succeed on the job.
Get articles like this delivered right to your inbox by subscribing to CompTIA's IT Careers Newsletter. As a thank-you, you'll get 10% off your next CompTIA purchase.