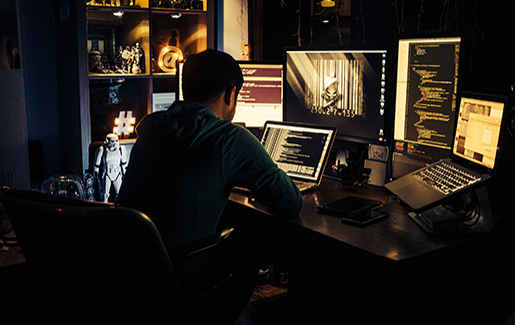 CompTIA's Cyberstates report is a comprehensive guide to technology jobs in the United States. Some are within the technology industry — including marketing, sales or finance at tech firms — and others are technical roles across all industries — including IT support, software development or cybersecurity for any organization. The report provides data at a national level and then dives deeper into each state and several metropolitan areas to understand the impact of technology on the workforce and the economy.
One stat that may interest IT pros is the wage data for technical positions. Before diving in, know there are many caveats that go into understanding wage data, including the following:
Location: First, location matters. A job in an area with a high cost of living like New York or San Francisco will pay more than the same job in a more affordable location. CompTIA's Tech Town Index uses cost of living as a key factor in determining the hot spots for IT pros.
Demand: Second, different skills have different levels of demand. Well-established job roles like IT support or network administration have strong pipelines to build a supply of skilled workers, while new skills like machine learning or Hadoop management are less common.
Industry: Finally, there could be differences between industry sectors.
After taking all that into consideration, there is still a clear outcome: technology jobs pay well.
Breaking wage data into percentiles helps to compare different career stages, and tech wages outpace all other occupations in every percentile. For example, the median wage (or the 50th percentile) for tech jobs is estimated at $84,284, compared to a median wage of $44,432 for the entire U.S. labor force.
There's room for everyone in IT. Get the skills and confidence you need to succeed with CompTIA Tech Career Academy.
Start now.
Higher Wages = Higher Complexity
While tech careers have a relatively low barrier to entry in that you don't need a college degree or a high level of math and science skills to get started, the complexity of the roles do require an innate curiosity and an aptitude for problem solving. This is why tech salaries are higher – the jobs are often complex.
Think about an IT support role. At most companies, an employee in this position is the first line of support for end user issues that could have a root cause in any number of IT systems:
Issue with the end user's laptop
Problem with a network configuration
Glitch in cloud software
The IT support technician doesn't need all the knowledge to solve every single problem, but they have to know enough to send the ticket to the right area.
I've seen firsthand how this complexity can be tricky for people trying to get into the field. A few years ago, I attended a meeting at the headquarters of Goodwill Industries. The question on the table was how Goodwill could direct some of its job placement efforts toward placing people in tech careers.
We described Creating IT Future's IT-Ready program, and the attendees were very interested, but they were also worried that some of the people they serve weren't ready for the rigor of IT training. It's an understandable concern because of the complexity involved. But the good news is that challenge can be overcome.
How Much Money Could You Make in IT?
Use CompTIA's IT salary calculator to see how much different IT jobs earn in different metropolitan areas across the United States.
Overcoming the Complexity Barrier
Thanks to CompTIA offerings such as IT-Ready and free e-learning for displaced workers, there is a starting point for anyone interested in an IT career, regardless of their background or skill level.
Success stories from our programs help bust some of the myths around technical jobs. For example, it's not required to dabble with technology as a hobby or be good at math and science before starting an IT career. The main thing that's needed is a willingness to learn. It might take a little more time than other entry-level jobs, but anyone can build the skills to get into IT and have a successful career.
The technology field is also in desperate need of people who think differently. The days of IT pros staring at a screen all day are in the past. Organizations now need their IT experts working with different departments to make sure that technology is solving the right problems. Skills like communication, teamwork and even artistic flair are in demand as businesses build a collaborative atmosphere for building IT systems.
The high wages offered to IT pros are clearly a sign of jobs that are more complex, but that shouldn't scare anyone off. Especially as companies recover from the disruption caused by COVID-19, they will be looking more than ever to technology as the way to future-proof their operations, and they will need all kinds of people to help with that job.
The CompTIA IT career roadmap outlines different IT career paths and can help you choose which one is right for you. Check it out to learn more about IT careers.