This article is part of an IT Career News series called "Your Next Move." These articles take an inside look at the roles related to CompTIA certifications. Each article will include the responsibilities, qualifications, related job titles and salary range for the role. As you consider the next move in your IT career, check back with CompTIA to learn more about your job prospects and how to get there.
Problems and challenges arise in everything. When a technological problem occurs in an organization, it can halt everyday tasks and pull attention away from business that needs to be done. Technical support specialists take care of these hiccups so business can be accomplished as usual. If you enjoy problem solving and being part of the bigger picture of success, then being a technical support specialist could be in your future.
Reimagine your post-high school educational experience with CompTIA Tech Career Academy, an affordable, fast alternative to traditional college.
Find out how.
What Is a Technical Support Specialist?
A technical support specialist does a range of tasks, from installing software to setting up computer workspaces, as well as solves technical issues that arise on a day-to-day basis. A technical support specialist may also do the following:
Maintain system capability by testing computer components
Train users on proper use of hardware and software
Document hardware and software changes, revisions and problems
Test an organizations' existing equipment and programs and try out new systems and software to see if the organization would benefit from them
Clearly communicate with managers and co-workers to ensure the understanding of the proper use of technology and any troubleshooting that may be needed
A technical support specialist may support internal clients, helping to keep employees productive, or external customers of a company, helping them via the telephone or webchat.
A technical support specialist is an important piece of an IT team, and companies generally employ more than one at a time. Technical support specialists at larger companies may be called upon to write user manuals for their employees or customers. Fields like education, finance, computer systems and telecommunications employ technical support specialists.
IT Career Paths: How to Get into IT Support
How to Become a Technical Support Specialist
A technical support specialist can be an entry-level tech support job, not requiring a four-year degree. Most companies hiring for this position will look for someone with some IT or customer service experience, which may be obtained during schooling or an internship. CompTIA's workforce charity, Creating IT Futures, helps train adults for technical support specialist positions for free through its IT-Ready program.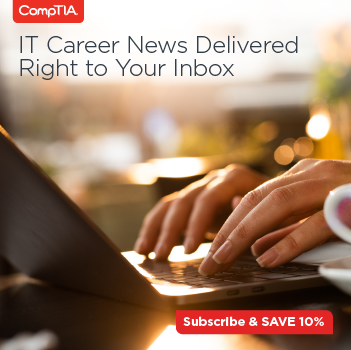 As an entry-level tech support job, technical support specialist could lead to other positions, like computer programmer or database administrator as one's experience and education grows.
Certifications like CompTIA IT Fundamentals+ can give you the background in IT that you need if you don't already have it, and CompTIA A+ can get your foot in the door as a technical support specialist. Check out the CompTIA Career Roadmap to see what other certifications can help you become a technical support specialist.
The Details
Technical Support Specialist Salary
The salary for a technical support specialist, or computer user support specialist, varies based on job responsibilities, company and location, but the median annual wage in 2017 was $52,270, according to the U.S. Bureau of Labor Statistics (BLS).
Technical Support Specialist Job Outlook
Employment of technical support specialists is on the rise, with 11 percent growth expected from 2016 to 2026, according to the BLS. If you want to get into IT, technical support specialist is a great place to start.
Job Titles Related to Technical Support Specialist
Customer support specialist
IT training specialist
Will your next move be technical support specialist? CompTIA A+ is getting a refresh this month and can get your foot in the door. Learn more about the new CompTIA A+.