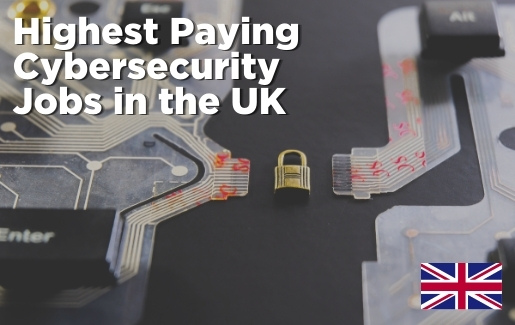 Cybersecurity has never been more important in the United Kingdom than it is at this moment. An incredible 39% of businesses in the UK experienced cyber attacks within the last year, remaining consistent with previous years of the survey.
During the coronavirus pandemic, many organisations were faced with either digitising their services rapidly or becoming obsolete. As a result, sensitive data became increasingly vulnerable to cyber threats. Today, vacant jobs in cybersecurity in the UK must be filled.
The UK's Cybersecurity Jobs Landscape for 2022 and Beyond
Companies in the UK are going digital and need information security experts to help protect their data. As a result, the local demand for cybersecurity specialists is sky high. However, there is far more demand than supply when it comes to cybersecurity professionals.
Over an eight-year period tracked by Cybersecurity Ventures, the number of unfilled cybersecurity jobs grew from 1 million positions in 2013 to 3.5 million in 2021 – a 350% increase. For the first time in a decade, the cybersecurity skills gap is leveling off. Looking five years ahead, they predict the same number of openings in 2025.
The following are just a few areas in the UK that are currently in need of cybersecurity specialists:
London
Birmingham
Leeds
Bristol
Coventry
Manchester
Scotland
West Midlands
Belfast
Cheltenham
Milton Keynes
Edinburgh
Glasgow
Are you an IT pro who is on the fence about getting into cybersecurity? If so, understanding why other people choose to work in this field can help you make your decision.
Why Work in Cybersecurity?
There are a number of good reasons to go into cybersecurity. First, it meets a serious need organisations have for better data security during this time of digital transformation. Second, cybersecurity specialists enjoy exceptional demand and job security. Third, jobs in cybersecurity in the UK can pay very well.
Mark Nunnikhoven, Vice President of Cloud Research at Trend Micro, explains why people should go into cybersecurity in an article by TechBeacon. He says that information security offers unlimited growth for professionals as it links to every other IT skill set. He also notes the incredible variety that cybersecurity offers.
"Security professionals get the chance to work directly with teams on technologies and systems they never dreamed of," Nunnikhoven said. "From robots to cars to websites serving millions and millions of users, the variety is near infinite."
Starting a career in cybersecurity could be one of the best decisions you make. Thankfully, the skills needed to get into cybersecurity are attainable with the right training.
What Skills Do You Need to Work in Cybersecurity?
Working in cybersecurity calls for a variety of specialised skills. But which ones are necessary to land a job in cybersecurity in the UK? Here are 9 cybersecurity skills that are essential to working in IT security that still hold true today:
Data security
Network security
Data analysis
Threat knowledge
Identity management
Application security
Endpoint security
Regulatory landscape
Cryptography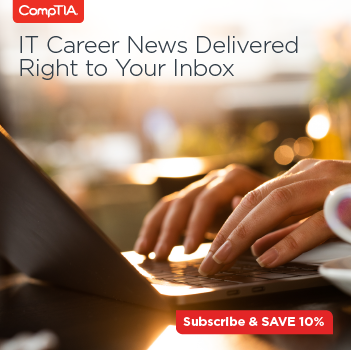 The best way to get the skills needed for a successful career in cybersecurity is to earn security certifications, and CompTIA Security+ is a great place to start. It can help you get an entry-level job in IT security and get your career off the ground.
The skills listed earlier are all relevant to the CompTIA Security+ exam. CompTIA Security+ is the first security certification an individual should earn in their cybersecurity career. This is because it helps IT pros prove to employers that they have the skills needed to get the job done. Also, CompTIA Security+ is one of the top 15 certifications cited in cybersecurity job listings in the UK, according to Lightcast.
Other CompTIA security certifications to consider include CompTIA Cybersecurity Analyst (CySA+), CompTIA PenTest+ and CompTIA Advanced Security Practitioner (CASP+). (ISC)2's Certified Information Systems Security Professional (CISSP) and AWS Certified Security Specialty are also great options.
Salaries in Cybersecurity: What Can You Make in the UK?
One of the primary reasons people pursue jobs in cybersecurity in the UK is the excellent pay. What you'll earn as a cybersecurity professional depends on the job role you get. Here are some common IT security jobs in the UK, along with their corresponding yearly salaries according to Lightcast:
Information Security Engineer/Analyst: £60,000
Security Management Specialists: £57,000
Software Developer/Engineer: £70,000
Security Manager: £54,400
Computer Systems Engineer/Architect: £69,900
Network Engineer/Architect: £60,000
Systems Analyst: £57,500
Project Manager: £59,600
Computer Support Specialist: £28,400
Data Mining Analyst: £45,000
It's easy to see how varied cybersecurity job types and salaries can be in the UK. This data, as well as information about the high demand for IT security professionals, helps answer questions like:
Is cybersecurity a good job in the UK?
Is cybersecurity in demand in the UK?
Are there a lot of jobs in cybersecurity?
What qualifications do I need to work in cybersecurity?

Future Scope for Jobs in Cybersecurity in the UK
Just as jobs in cybersecurity in the UK are in-demand now, they will be in the future. Digital transformation initiatives will only increase in the years to come, and businesses will need help protecting vulnerable data. That's why it's critical that IT pros gain cyber defense skills that prepare them to work in:
Security operations
Security consultancy
IT security for financial services
Interested in getting into cybersecurity and helping companies minimize security threats and develop security solutions that work? Watch this short video about the CompTIA Cybersecurity Career Pathway and get more IT career advice and tech tips sent straight to your inbox with CompTIA's IT Career News. Sign up today and get 10% off your next CompTIA purchase.