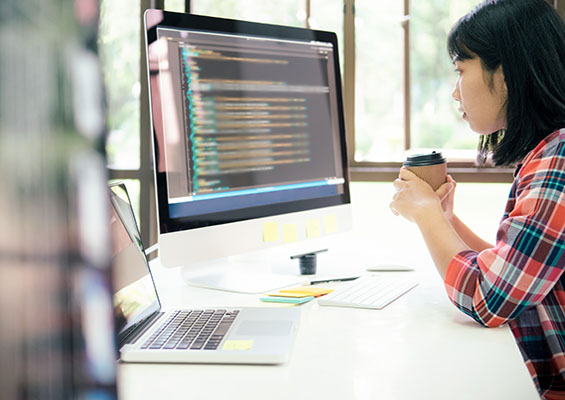 As I mentioned in my previous article, Linux is used in a number of ways across IT. For the IT pro, that translates to a wide variety of career opportunities. Within computer networking and IT infrastructure alone, this remarkable operating system has seen exciting growth. Linux skills can be applied to any number of IT disciplines, so whether you are looking to grow in your current specialty or branch into something new, there are many rewarding opportunities with Linux.
Linux in IT Infrastructure: Then and Now
Traditional systems operations and administration jobs still need skilled IT pros. And, as in the past, this is a great place to launch a career in Linux. But given that Linux now runs on such a wide variety of platforms, you could work on small or large systems, on mainframes or embedded Linux systems. The point is, the same Linux is used to do many different things.
With the expansion of virtualized and cloud computing centers, IT infrastructure has been forever changed. And a third major new infrastructure category is responsible for that change: cybersecurity. This is creating systems administration, operations, support and engineering positions that previously did not exist.
For someone just starting a Linux career, understanding machine virtualization and containers provides an exciting new pathway to a systems administration role or to a more technical role in systems, communications or specialized support of the internet of things (IoT) or embedded Linux.
Creating and Administering Virtual Machines and Containers
Running an application in a container allows for monitored restricted access to resources and keeps the contained application private from the prying eyes of hackers.
IT pros may use Linux to configure containers for one or more of the following applications:
Processing credit cards
Managing health care
Protecting a factory shop floor
Managing a utility or power grid
Routing mass transit
Securing a public building
Building and/or maintaining virtual machines or containers can be very rewarding. You may be designing systems that provide limited accessibility to regular machine resources to avoid tampering. Or you may build the logic to support a heavily used secured environment by cloning a machine or container to keep things running smoothly and minimize access times.
Data Center Management and Administration
Data center administration can be rewarding and highly visible, and it can be done from the data center or remotely. Monitoring system loads, communications and application execution for a data center involves working with many different groups and being able to diagnose and analyze data from a number of sources. It's like an air traffic controller for digital flights - it's fast paced and important work.
Application Monitoring and Load Balancing in a Data Center
Monitoring and managing virtual machines, containers and applications is a big responsibility and vital to IT today. When application CPU loads get high, a data center operations member can start a new application instance, container or virtual machine to decrease usage.
These opportunities create new areas of operations that didn't exist a few short years ago. Today's virtual machine managers allow a virtual machine to be relocated, such as to a remote data center, while it's running. When a virtual machine is operating fully remotely, the local instance can be shut down.
Cloud Computing Administration Roles
Cloud computing has become a big part of the data center today and beyond. A cloud can be one of many types of remote computing. But all cloud computers are a dedicated system for a person or entity that physically resides within a data center.
Each physical machine provides services to many clients – from several hundred to several thousand – within the same hardware. In fact, a cloud may even be a private virtual machine running on a publicly accessible system.
Designing, setting up and administering cloud accounts will never stop, and modifying those accounts to add storage, memory, support tools and applications will never get boring.
Integrating IoT Into the Real World
One of the highest demand areas today is the need for embedded Linux engineers and IoT setup and configuration engineers. The embedded systems have evolved into the Linux environment, skyrocketing demand almost overnight.
Imagine a small Linux server the size of a credit card with a thousand IoT clients that meter water for each house in a city. The setup, configuration and maintenance of this type of server, and the IoT clients it serves, has never existed in traditional IT before.
This is just one of thousands of client-server roles that are possible with Linux. And the CompTIA Linux+-certified candidate is just as prepared to set up, manage and troubleshoot this type of environment as they are for the traditional client-server that is used for business processing with human clients.
In summary, IT pros with CompTIA Linux+ are prepared for a challenging, rewarding and growing career no matter what type of Linux environment they walk in to. And no matter where the Linux computers are located; the data center, the cloud, a factory floor or a municipal water department, they will hit the ground qualified to handle the smallest or biggest Linux systems that exist. The Linux skills acquired today will be needed for decades to come.
Download the exam objectives to learn more about how CompTIA Linux+ covers the skills needed to use Linux throughout IT. After you complete the download form, scroll to the bottom of the list to get the objectives for the new CompTIA Linux+ (XK0-004).