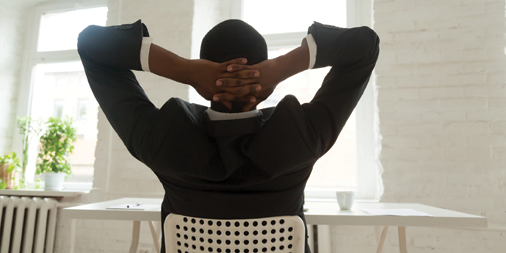 Most college graduates have no idea what they want to do with their lives, and that is a normal feeling. After spending years diligently working toward a degree, where do they go now that they have that piece of paper in hand? With practice, the right skills and a good mindset, technology is an industry where you can not only start a new job but also begin a life-long career. Here's some advice to keep in mind as you start your journey.
Embracing Change in Tech
In the technology industry, you have to embrace change. You don't have to love change, but you have to be okay with it and have to have a growth mindset. Otherwise, your job will be more difficult than it needs to be.
Change is constant in technology. For instance, in the cybersecurity sector, cyber attackers are always coming up with new threats and new ways to cause harm. It's our job to stay informed on the latest dangers and work to advance technology that will combat any cyber risk.
You also need to enjoy learning about technology and have an interest for it. If you're in a specific market, such as cybersecurity security or storage, then you should have a passion for that particular type of technology. You don't have to obsess over something like different types of hosted private cloud options, but a healthy interest in new cloud technology can only benefit you.
Some people get into technology because it's the next big thing, but in reality, they might not care about the subject or have an interest, which only breeds complacency on the job. People that succeed in the industry understand that it evolves quickly and thrive off of the new challenges and constant opportunities to gain additional knowledge and skills.
Don't Be Afraid to Ask for Help
Once you land your tech job, don't be afraid to ask senior members of your team for career advice. The best piece of advice I've ever received is to communicate clearly to help teams focus their time. There is an internal focus that you must tap into in order to make well-thought out decisions, and then there is an external focus, where you must communicate these decisions to teams.
There's a saying that goes, "Repeat for results." If you're focused and repeating clarity, then results will come. With my team, I work to follow the advice I received and be clear with my communication to aid with focus. The results always follow.
However, not all career advice is created equal. The worst piece of business advice that I have witnessed is over-planning and overthinking before you take action. Many times, teams get caught up in too many meetings and constant planning before a choice is made.
Don't let perfect be the enemy of good. In business, it's important to avoid over-strategy and over-crafting. I have found that the best practice is to build a framework of a plan and adjust based on actual feedback. For instance, when it comes to product release plans in the technology industry, you should expect aspects of the plan to change and shift, as more and more individuals weigh in. The best way to handle this is to start with an outline of a plan, and then adjust accordingly as different team members provide feedback.
Focus on Providing Value to Your Team
When you are advancing in your career, it's never too early to start aiming high for a leadership position, but be aware that not everyone is a fit for that kind of role. The first question to ask yourself is, why are you aiming for a C-level position?
If it's because you think your ideas are the best, then the C-suite may not fit you well. Someone once said, "If serving is beneath you, then leadership is beyond you." If you're in a leadership position, but don't want to help other people grow, then you won't be successful.
Many times, people want to take charge and be the boss; however, they don't listen or take constructive criticism very well. From my experience, people who have the most success as leaders are humble and truly care about others. The value that they provide to the team is most important.
For someone that has the leadership mentality, focus on two things: providing company value and helping other people, such as team members, coworkers and customers, achieve their goals and be their best. By helping others achieve greatness, you show your employer that you have the necessary leadership qualities, which will help propel your career.
As you begin your career in technology, there are many pieces of advice to keep in mind. To start, focus on serving individuals, remain humble and provide value to your team as you advance in your career. Embrace the ever-constant change in the technology industry, and don't be afraid to ask your team members for help. When you help others, they're more likely to develop, grow and thrive, and in turn you and your team will have more success.
About Paul Van Hyfte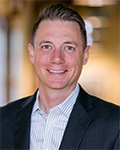 As Executive Vice President of Sales, Paul Van Hyfte is the subject expert on Cloud Hosting. Paul is responsible for leading US Signal account teams and partners in understanding how virtualization, storage, and business continuance can be leveraged to augment their IT strategy. He works with US Signal internal teams to deliver cloud hosting and disaster recovery solutions that result in improved agility for end users, decrease IT departments' time to market new applications and various business continuance and storage solutions. Before joining US Signal, Van Hyfte was an account manager for an infrastructure and managed services partner.