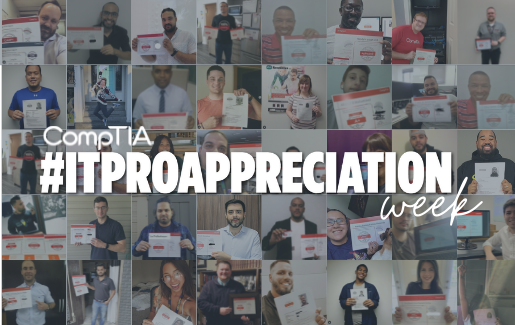 Two of the more persistent realities in IT is that the technological ground is always shifting, and your value is based very much on a "what have you done for me lately" mentality. Over the years, I've noticed that this one-two punch doesn't intimidate IT folks. In fact, this dynamic actually motivates them – at least as long as they're working for an organization that supports them. I think this is because IT pros love to use tech to solve problems, and techies love to be in the mix.
Globally, we're seeing major fluctuations in the job market. Some sectors that have been hard hit may not bounce back quickly. This has affected IT professionals in many cases. I've talked with quite a few IT pros over the past year. But, guess what? In general, IT pros are not having problems getting jobs, relatively speaking; they're having fewer problems than many other job sectors.
Organizations are transforming how they do business, and in some cases, they're changing the very business they are in. Why is this important to IT pros? These organizations are currently craving technicians who can help them make these sweeping changes in the best and most secure way. At this year's CompTIA Partner Summit, as well as many other events, I've noted that the most in-demand workers are those that can combine what I call their "power skills" with their tech skills to help transform companies.
💲📈 Calculate your potential IT salary!
That said, let's celebrate some of the achievements we've seen a few IT pros make over the past year as they help their organizations move forward – they are the true MVPs!
Celebrating IT Worker Achievements
Working in IT is a vital job. If you don't believe me, maybe you'll understand what I mean from a few of my friends.
Just a few weeks ago, I was talking with Ronald Haynes, computer officer at the University of Cambridge. Ronald is responsible for making sure that every student at Cambridge is able to learn wherever they need to learn.
He told me about his strategy to move to a cloud-first, hybrid environment. He also shared with me that his IT workers made one major breakthrough: Getting two-factor authentication (2FA) working nicely on various resources. This may not seem to be a big deal, but it is! 2FA is very helpful in thwarting various types of attacks, including ransomware and password spraying attacks.
For even more proof of what IT pros are doing these days, check out my friend Chris Hodson's article about the things that have and haven't changed for cybersecurity pros during the pandemic.
Using Tech at Its Full Capacity
Sometimes the technology is there – you just have to educate people on how to use it. Again, my friends are walking examples of this. I've known Illysa Ortsman, global head of technology infrastructure and operations at Christie's, since the beginning of the pandemic.
Christie's is the most prestigious auction house in the world. If there's a unique or near-priceless work of art that goes up for sale, chances are, the folks selling it will go to Christie's first. Lately, I've been shopping for William Blake's illuminated manuscripts and a vintage Fender Telecaster. Alas, Illysa has shown no interest at all in hacking an auction for me so that I can purchase both for $50.00. She tells me that she's too busy mapping technology to Christie's business needs to do that. Sigh.
At any rate, Illysa is responsible for making sure that Christie's uses the latest technologies to keep auctions happening, and customers happy. That was no small order in 2018 and 2019, and it obviously became imperative over the past year and a half. She's kept me updated about how her teams have helped Christie's adjust to current conditions.
For example, Illysa has worked with her organization to ensure that the technology used to conduct auctions is more resilient than ever before. To do this, she made sure that cloud technologies already in place were right-sized so that the auctions occur flawlessly, but also without breaking the Christie's budget. It's been cool to hear how she has helped transform Christie's into a technology powerhouse while keeping customers happy.
Gary Albaugh is the deputy, chief information officer/G6 at West Point. His job is to use technology to facilitate learning at one of the most prestigious learning institutions in the United States. At one point, Gary found that students were using only 25% of the tech available to them. Working with West Point educators, he was able to help leverage technology and greatly increase that number. This helped West Point continue to educate and graduate cadets over the last 18 months.
Securing IT Through Automation
When you can leverage technology to respond to threats – you win. Chris Cochran, a threat hunter working at Marqueta, is a great example of an IT pro who rose to the challenge over the past year. His job is to identify unknown attacks and attack strategies and then automate ways to respond to them. As an advanced security analyst, this means identifying hacker pivot points. These pivot points involve various tactics, techniques and procedures (TTPs) that hackers use. Once Chris identifies them, he then finds ways for technology, rather than people, to respond. His activities help free up valuable time for tech pros to focus on emerging threats. He – and, more importantly, his employees – know how to make automation work for them, rather than allow automation to work on them, if you know what I mean. We all strive for the former, and avoid the latter!
They Did IT!
As you can see, IT and security pros have accomplished some fantastic things over the past year. What's more, you can do IT, too. I'm not saying it'll be easy for you to join with the likes of Ronald, Illysa, Gary and Chris. But you can do it if you apply yourself.
You Can Secure IT, Too!
Over the past year or so, we've heard about the SolarWinds and, more recently, Kaseya attacks. They seem to appear so often. We need talented IT pros to help solve some of the long-term problems that have created today's attack surfaces.
Sure, there are still hiring managers and organizations that can't seem to catch on to the idea that they need to hire younger, more diverse people. But, they will. One of the common threads in the discussions I've been having with folks like Ronald, Illysa, Chris and Gary is that security is a shared responsibility.
As part of that shared responsibility, I challenge you to join in and begin or advance your IT career, with security in mind, no matter what path you take. We're on the brink of a new reality for IT pros who possess the right skills. There are opportunities in help desk, the cloud, security and elsewhere. Your work is more important than ever. If you look at any of the leading indicators concerning IT jobs that are available worldwide, there is serious opportunity out there for folks with the right IT and security skills.
⭐ Find a tech job with ZipRecruiter!
I'm convinced that with the proper training, you can secure IT – all you need is an industry-defined education pathway, some hands-on training and the willingness to put in a lot of work. Of course, CompTIA is here to help you every step of the way. Trust me, if you put in the work, your efforts will pay off.