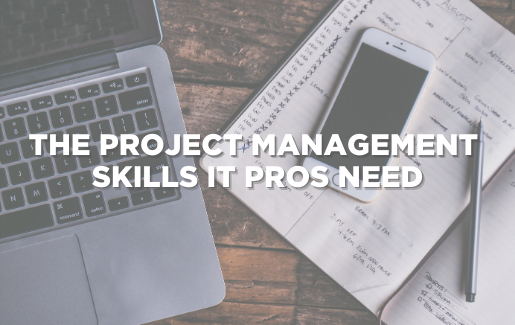 In the technology world, we sometimes are hyper-focused on technical skills – and for good reason. But don't underestimate the power of teamwork and professional skills. These skills, in combination with validated hard skills, make for a superb job candidate for a variety of tech job roles. In fact, more IT hiring managers are listing project management skills in their job ads, as reported in the Dice.com article Project Management Most In-Demand Tech Skill Among Employers. What might be causing this phenomenon?
CompTIA recently interviewed and surveyed IT hiring managers and technicians, and analyzed job ads for project management skills. Here are a few discoveries:
Nearly 20% of IT job ads list project management skills and 25% of IT hiring managers request project management skills for their IT job openings.
IT hiring managers are looking for IT pros who can participate in a project, write reports and communicate with IT project teams.
IT hiring managers are not always looking for IT service management-related certifications such as PMI or ITIL, which are often tied to full-time IT management positions.
We talked with hiring managers from GDIT, Tanium, John Hopkins Applied Physics Laboratory, Rollbar/Splunk, RxSense, Secuvant, WGU, InfoSec and TAC Japan, all of whom participate in CompTIA advisory work, and 100% of these IT hiring managers believe technical IT pros need to know the basics of project management. While these skills have been important for many years, they now have renewed importance.
During our research, we learned the industry is more regulated today, which requires basic project management skills at a minimum, and that Agile methodology use has expanded beyond software development to include a variety of IT projects.
IT pros need, at a minimum, basic project management skills, and Agile use has expanded beyond software development.
The Industry Is More Regulated – Project Management Skills Are Needed
Governance, risk and compliance (GRC) is heavily influencing the IT industry, as PCI-DSS, NIST, GDPR, HIPAA and others require IT departments to comply to cybersecurity and privacy rules to protect customer data. And these tasks require project management skills. It is the second-most required skill for risk management, the main skill used in this work, and nearly all IT pros need to have it.
In 2020, 70% of all CompTIA Security+ graduates (which make up nearly 20% of the IT industry) reported that their jobs are influenced by GRC, with PCI-DSS and NIST at the top of the list. That percentage is up from 55% in 2019 and is only expected to grow.
Burning Glass IT job ad data shows project management as the second-most important skill needed for GRC, behind risk management.
As IT pros are required to comply with regulations, their hiring managers believe that basic project management skills will help them participate on the teams that implement compliance.
These skills are reflected in the domains of CompTIA Project+ (PK0-004):
Domain 1.0: Project basics
Domain 2.0: Project constraints
Domain 3.0: Communication and change management
Domain 4.0: Project tools and documentation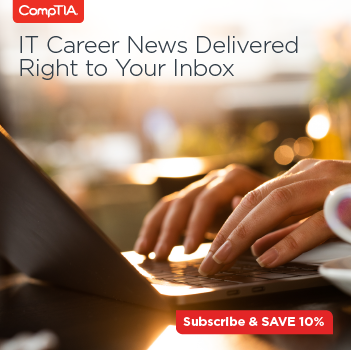 It is important to note that GRC-related IT risk management is covered specifically in the exam domains of the CompTIA Cybersecurity Career Pathway: CompTIA Security+, CompTIA PenTest+, CompTIA Cybersecurity Analyst (CySA+) and CompTIA Advanced Security Practitioner (CASP+). Each domain covers the application of IT risk for the job roles covered in the certification, as listed below.
What About Agile?
Hiring managers shared with CompTIA that Agile methodologies are used for a wider variety of IT projects. Previously, Agile was used almost exclusively for software development projects, but interviewees expressed the need for all IT pros to have basic knowledge in Agile methodologies and use cases.
Basic concepts of the Agile methodology are covered in Domain 3.7 of CompTIA Project+ (PK0-004):
Readily adapt to new/changing requirements
Iterative approach
Continuous requirements gathering
Establish a backlog
Burndown charts
Continuous feedback
Sprint planning
Daily standup meetings/SCRUM meetings
SCRUM retrospective
Self-organized and self-directed teams
IT teams use Agile more broadly due to perceived improvements in project visibility, faster delivery and the ability to manage changing priorities. A few examples include Scrum, Kanban and Extreme Programming.
We also learned that Agile is considered somewhat rigid for non-software IT team projects, but the benefits of daily standup meetings, planning sprints and retrospectives are considered to be worth it.
The Next Version of CompTIA Project+
In the coming year, CompTIA will work further with the industry to update the CompTIA Project+ exam objectives to reflect industry needs. The next version of the exam is tentatively scheduled for release in late 2022.
Read more about how CompTIA develops and updates certification exams
+ Means IT Careers
As the tech industry becomes more regulated, IT pros will be charged with the task of compliance. Project management has become a key skill in these efforts, and CompTIA Project+ validates the skills employers demand. CompTIA has everything you need to learn the project management skills demanded by the industry and validate your skills with industry-wide certifications. Learn how to study for and how to save money on CompTIA certifications, as well as how to take your exam and how to get a new job once you get certified, with + Means More: How CompTIA Can Help You.
Validate your skills with CompTIA Project+. Download the exam objectives to get started.