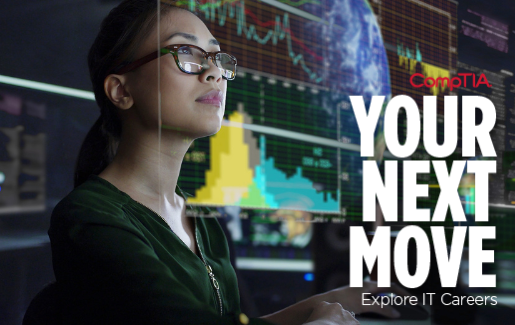 This article is part of an IT Career News series called Your Next Move. These articles take an inside look at the roles related to CompTIA certifications. Each article will include the responsibilities, qualifications, related job titles and salary range for the role. As you consider the next move in your IT career, check back with CompTIA to learn more about your job prospects and how to get there.
If you are good in a crisis and have the drive to scope out technological crimes and cyber incidents, then being a security operations center (SOC) analyst could be the right job for you.
What is a Security Operations Center (SOC) Analyst?
Similar to cybersecurity analysts, SOC analysts are the first responders to cyber incidents. They report cyber threats and then implement changes to protect an organization.
Job duties include:
Providing threat and vulnerability analysis
Investigating, documenting and reporting on information security issues and emerging trends
Analyzing and responding to previously undisclosed software and hardware vulnerabilities
Preparing organizational disaster recovery plans
Whereas a cybersecurity analyst may be the only cybersecurity professional at an organization, SOC analysts are generally part of a large security operations team. The SOC analyst role is the last line of defense against cybercriminals. Without them, hackers and other cyber criminals may never be found.
SOC analysts work alongside with cybersecurity engineers and security managers and most likely report to a chief information security officer (CISO).
A SOC analyst must have a steady and unshakable eye for detail, as they have to monitor many things at once. They must watch and respond to a number of threats, and there may be different levels of responsibilities depending on how big the company is and how many SOC analyst's it employs. From monitoring to reacting, a SOC analyst's day is rarely the same from one to the next.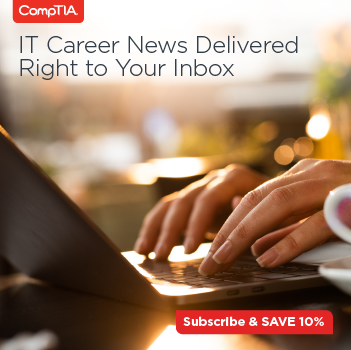 How to Become a Security Operations Center (SOC) Analyst
Most companies hiring a SOC analyst are looking for someone with a bachelor's degree in computer science, cybersecurity or a related field. Many SOC analysts previously worked as network or systems administrators.
A certification like CompTIA Cybersecurity Analyst (CySA+) can help you gain the skills you need to become a SOC analyst. Check out the CompTIA Career Roadmap to see what other certifications relate to cybersecurity jobs.
The Details
SOC Analyst Salary Range
The median annual wage for information security analysts is $99,730 according to the U.S. Bureau of Labor Statistics (BLS).
Job Titles Related to SOC Analyst
Information security analyst or administrator
Will your next move be security operations center analyst? If so, check out the CompTIA Cybersecurity Career Pathway to get the skills to get you there.