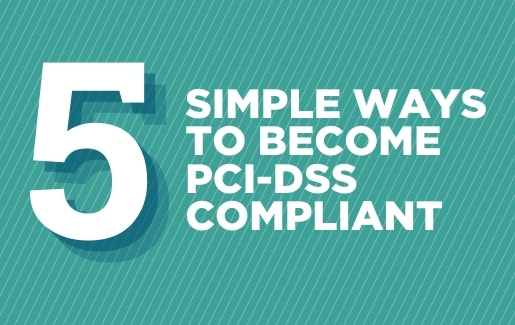 In a time where phishing attempts and cyberattacks are a widespread concern, you need a clear roadmap for protecting your organization from malicious cybercriminals. For organizations dealing with cardholder data, the roadmap has already been laid down in the form of Payment Card Industry – Data Security Standard (PCI-DSS).
Any organization that needs to process their payment information online must pursue PCI compliance standard to ensure that it's following best practices of customer data security and protection. Created by the PCI – Security Standards Council (PCI-SSC), the standard works toward increasing protection and controls around cardholder data while reducing the risk of credit card fraud at the same time.
If your organization is PCI compliant, it demonstrates major progress in your efforts toward preventing data breaches and cyberattacks. For organizations that process payments online, PCI-DSS compliance is extremely beneficial for organizations that process payments online.
To put it simply, regardless of size, any organization that processes, stores or transmits cardholder data and related sensitive information must ensure PCI compliance. This pretty much applies to all e-commerce businesses. However, the level of adherence varies according to the number of credit card transactions processed.
An organization that suffers a breach while being non-compliant or not fully compliant can end up paying fines to the PCI-SSC, which adds further financial repercussions to the breach. Thus, PCI compliance is a worthwhile pursuit for organizations that seek to protect their reputation and customer data.
5 Ways to Become PCI-DSS Compliant
Any organization looking to become PCI-DSS compliant, can follow these five simple steps.
1. Determine Your PCI Level and Scope
Merchants that annually process over six million transactions are considered level 1, while those between one and six million are designated level 2. Level 3 merchants process 20,000 to one million transactions each year. Anything less is considered level 4. Each level must adhere to certain requirements pertaining to PCI-DSS.
Once you determine your level, you then need to determine the scope of your compliance.
Scope involves any process, person or component that stores, processes or transmits cardholder data.
Components include servers, networking devices, routers, computing devices and applications.
Determining scope is important to know which entities handle your credit card data. It's not possible to protect what you don't know, and impossible to secure it.
Creating a payment card data flow diagram for in-scope entities can ensure that you don't miss out on anything. Start by documenting the process from the very first step in order to make it easy for employees to understand what was done, how it was done and what still needs to be done. Whenever there are changes in your organization's security, document them. It's also a good idea to review the documentation (at least quarterly) to ensure that no errors are made.
2. Complete a Self-assessment Questionnaire
Self-assessment questionnaires are available at the PCI-SSC website. There are different questionnaires applicable to different organizations, but each has a series of yes or no questions that will help you determine how closely you meet the requirements of PCI DSS. Any "No" answer indicates a red flag and requires appropriate action. Very commonly, organizations lag behind in compliance in the areas of vulnerable authentication credentials, outdated security protocols and failed SSL certificate verification.
Encouraging your employees to become CompTIA Advanced Security Practitioner (CASP+) certified equips them with advanced-level security knowledge and technical skills and ensures they are able to optimally self-assess their organization's security position.
3. Create and Maintain a Secure Network
At this point, many smaller organizations will need to find an information technology contractor they can trust. With little technical expertise, it's favorable to leave the important task of network security and firewalls to those who specialize in it. PCI compliance requires organizations to use systems that stop unauthorized access by untrusted factors.
Once you implement your firewall:
Develop a robust password program
Change default passwords
Continue to change passwords at regular intervals
Always keep your firewall operational and updated. No employee should ever have a reason to disable it.
As a large organization with an IT department, you will need trained and certified employees who are responsible for ensuring network security. Among other things, CompTIA's Security+ certification exam measures your ability to identify attacks, threats and vulnerabilities and to install and configure software and hardware-based network components to support organizational security.
4. Train Your Staff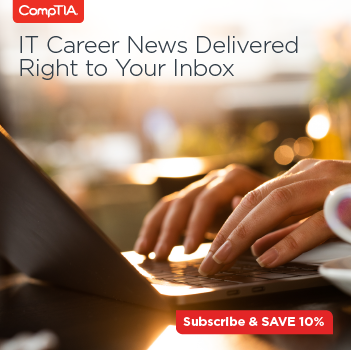 Are you aware that 60% of data breaches are a result of negligence by corporate partners and employees? Employees are often the weakest security link. Still, most organizations don't spend enough time properly training them for security.
The best way to train your employees is to create customized programs for individual roles of employees. For instance, a front-desk officer will require different training than an operational manager. Since humans tend to forget easily, and the best way to retain information is through repetition, it's always better to train monthly instead of annually.
The CASP+ certification is designed to ensure that employees handling critical data are equipped to understand, retain, compare and contrast security policies and procedures based on organizational requirements.
5. Hire a Security Professional
Consider working with a security expert or a Qualified Security Assessor (QSA) to ensure complete PCI compliance. QSAs are intensively trained to understand every detailed requirement of data security and PCI-DSS, and have the required technical expertise to guide you through the entire process. If you work for a small business, you may not need a PCI-DSS audit, but could still consult with a PCI professional to walk you through your compliance path.
Your road to PCI compliance may be complex, but it is worth the travel if you want to guard customer data, avoid reputational damage and future-proof your organization your organization.

Validate your skills with CompTIA certifications. Download the exam objectives to get started.