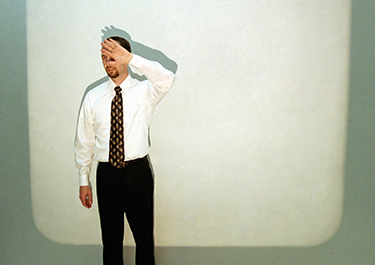 Perhaps you've watched a TED Talk and wondered if you could ever captivate an audience like that. Or maybe you're still reliving a bad debate from high school, convinced that you just don't have the skills to stand up in front of a microphone. The truth is that with some practice, most anyone can improve his or her public speaking skills. And as more IT professionals are moving from the back office to the boardroom, there has never been a better time to learn to speak up.
Gary Genard, a public speaking specialist based in Boston, works with professionals around the country who want to become more powerful presenters. As the author of Fearless Speaking, he regularly coaches IT professionals on how to not only become more credible communicators, but also translate complex content into palpable sound bites for the less technically inclined.
"These people face challenges that everybody faces," said Genard. "But professionals of all stripes really don't get any training in oral communications."
Genard, a former actor who's been teaching public speaking for 35 years, says that IT professionals often face difficulty giving talks at conferences and meetings. He says left-brained people may be highly trained to be logical and analytical, excelling in technical issues, but may find it hard to educate and persuade audiences in a more sociable way.
As a method actor, Genard brings some of the techniques he's studied in the theatre into the professional world by teaching basic performance skills that can enhance even the most technically minded person's speaking skills.
The key, he said, is inviting people into a story, whether someone is talking about a solution to a technical issue or even trying to convince management to invest in a new security protocol. "A lot of the work I do is concerned with skills that actors use, but for business people to be memorable," Genard said.
A Spotlight on IT Pros
For IT professionals addressing non-technical people, it's important to have an understanding of audience. Genard said key things to consider are how to get the audience on your wavelength and how to keep them with you as you delve into more high-tech discussions.
Genard has developed a fear-of-public-speaking program to help professionals who may have anxiety about being in front of audiences and co-workers, as well as professionals who simply want to polish their presentations. "Everyone has a certain level of anxiety and trepidation when it comes to speaking in public," he says. "But we need to put our audience in the center to overcome these fears and to become better speakers."
He said the key to overcoming fear of public speaking is losing oneself and making sure that the audience is the focus. Ask yourself: How do I come across? How can I relate to them? How do I tell a story that they can use for the betterment of my organization?
The Digital Impact
In an age of short attention spans, being direct and personable can go a long way towards becoming an effective communicator. "It's simple," Genard said. "But simple doesn't mean easy. Getting to that purity, to the point of being able to get a message across requires someone to be in the realm of effective performance."
He said what makes a speaker most effective is not how much he knows, but how he shares what he knows. This, of course, is contrary to most other experiences in the IT industry. Usually what you know is paramount, especially when it comes to certifications. But Genard said that effective speakers should actually spend less time preparing the content they already know and more time working on skills that may need some work, like making eye contact, speaking clearly and sharing stories in a compelling way. Speaking – whether at a meeting or a conference – is really about creating a community between the speaker and the audience.
"The biggest mistake presenters make is to think that they are in a presentation to deliver content," Genard explained. "But really they are there to influence the audience positively. They use content, but what's more important is how they come across." He said by performing well in terms of capturing peoples' attention and being relatable, the content becomes far more palpable, more memorable.
Become a Storyteller
Genard recently worked with an IT professional from a major beverage company. He came to Genard for coaching to become a more effective presenter. He said to Genard, "My job is to get up and deliver facts and figures." Genard corrected him. "Your job is not to deliver facts and figures," he said. "Your job is to get up in front of this audience and convince them they need to buy this or upgrade that. Your job is never to deliver facts and figures. It's to get them to buy or think whatever you want them to."
Rather than using the same process of standing in front of a PowerPoint presentation and rambling about numbers and case studies, Genard helped this client shape his story. What this meant in practical terms was telling the audience a story that would deliver the content he needed to share, but in a more creative and convincing way. He would tell them about a problem and how he and his team came up with a solution, the money they saved and the improvements they made.
"He ended up still giving them actual facts and figures, but he put them into the context of a story," said Genard, thus making it memorable and more likely that the audience sitting there that day walked away with an important message about the company.
Learning to Lead
Genard works with other professionals on a one-on-one basis, as well as in group settings. He has also conducted group sessions on site and provided phone and Skype training. In these sessions, professionals learn hands-on skills for maximizing their natural talents as communicators. Workshops include audience persuasion, powerful openings and closings, vocal expressiveness and storytelling, body language, building rapport with audiences, and handling Q&A and push back.
"Activities include role-playing, impromptus, simulations and videotaped practice with feedback and critiques," said Genard. In the end, the goal is to maximize an employee's potential as a speaker by reinforcing leadership skills. Genard also teaches how to build stronger customer relationships and improve employee retention.
He said that a thoughtful speaker provides an important voice to a company, but also to the industry. "Your organization faces a tremendous challenge every time you speak to audiences," he said. "Whether it's employees, prospects, stakeholders, or others in your industry, you must present your ideas with exceptional presence and professionalism. Are your speakers up to the task?"
Natalie Hope McDonald is a writer and editor based in Philadelphia.