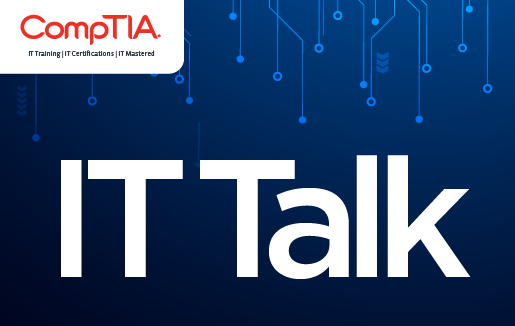 Distributed Denial of Service (DDoS) attacks have become more common, more powerful and more useful to attackers. They have morphed from mere botnet-based approaches to AI and data-driven models. Why are DDoS attacks becoming more common? Are they part of a larger strategy? What are the essential techniques and best practices that IT pros can use to handle them?
CompTIA Chief Technology Evangelist Dr. James Stanger has assembled a panel of IT pros that have real-world experience handling attacks. This panel of experts will discuss how DDoS attacks continue to morph. They will also discuss traditional and new techniques, as well as best practices for preparing for, and managing, these attacks.
Meet the Speakers:
Dr. James Stanger
Chief Technology Evangelist — CompTIA
Dr. James Stanger is the Chief Technology Evangelist at CompTIA. His wide range of expertise includes certification and certification design, using social media in business, e-learning creation, security, Linux and open source, and web development. An award-winning author, Stanger has written titles for O'Reilly Media, McGraw-Hill, Prentice-Hall, IBM, Wiley and Elsevier. He has also acted as a security consultant for various entities, including the Association for Corporate Council, Brigham Young University and Security (purchased by McAfee).
Chris Hodson
Chief Information Security Officer (CISO), EMEA – Tanium
Chris Hodson is an information security, data privacy and risk management leader with a subject matter expert background in strategy, architecture and design. He possesses 18 years' professional experience obtained across the financial, retail, energy and media industry sectors. As a CISO, Hodson is a trusted advisor to executives, board members and other stakeholders, helping them define well-balanced strategies for managing risk and improving business outcomes. Hodson holds an MSc in cybersecurity from Royal Holloway and retains an active role in the Infosec industry through directorship of the IISP and membership of CompTIA's Cyber Security Committee.
Gary Fildes
Principal Cyber Security Inspector, Office for Nuclear Regulation (ONR)
The ONR regulates the UK civil nuclear sector, which includes a mix of operating reactors, decommissioning sites and the next generation of new build reactors over a diverse cyber estate. Over his 20+ year career, Gary Fildes has worked in governmental, commercial and educational roles and also mentors cyber professionals within ONR and on DCMS/CompTIA's CyberReady UK Programme, which aims to develop cybertalent. Fildes is a self-confessed movie and box-set aficionado, as well as a full-time dad, running around after his children (6 and 2), completing various dad duties on their behalf.

Click Here to Watch the Webinar On-Demand