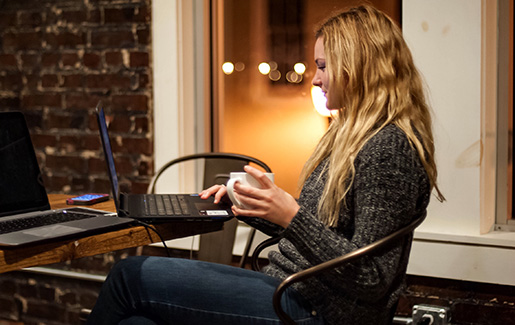 Cybersecurity careers are on the rise. In fact, cybersecurity is one of the hottest IT careers and is anticipated to continue growing. According to the U.S. Bureau of Labor Statistics (BLS), information security analysts will be the fastest-growing job category, with 32% overall growth between 2018 and 2028. Given the predicted growth, organizations are finding they are increasingly in need of IT professionals who can identify and respond to a variety of cyber threats. That's where CompTIA Cybersecurity Analyst (CySA+) comes in.
CompTIA CySA+ exam helps validate the skills necessary to join the rapidly expanding field of cybersecurity professionals. As a high-stakes exam, you'll want to ensure you are fully prepared before you undertake the IT certification process. Here's our advice on how to study for the new CompTIA CySA+ (CS0-002) exam.
Knowing What to Expect: A Brief Overview of CompTIA Cybersecurity Analyst
Training is difficult if you have no idea what you're facing. For that reason, it's a good idea to have an understanding of what you can expect to see on the CompTIA CySA+ exam.
The CompTIA CySA+ certification validates the skills needed for incident response and management. Our exam tests your ability to perform continuous monitoring as a method for preventing, detecting and combating cybersecurity threats. You'll need to understand and apply the skills required to analyze networks and devices for cyberattacks and develop a plan for mitigation.
Read more about the new CompTIA CySA+ in our latest blog article.
Getting Ahead: Why You Need the CompTIA Cybersecurity Analyst Certification
Tech professionals benefit greatly from ongoing education, as IT is a vital and continuously evolving field. As cyberattacks increase and improve, cybersecurity professionals are more essential than ever.

The CompTIA CySA+ exam validates proficiency in the most up-to-date security analyst skills. It covers job skills in the cybersecurity field, including skills in software security, automation, threat hunting and regulatory compliance.
To pass the CompTIA CySA+ exam, you will need to illustrate your ability to respond to and recover from incidents. Incident response involves identification, management and recovery from malicious attacks.
Other skills you'll need include intelligence and threat detection techniques, analysis and interpretation of data and the ability to identify and address vulnerabilities. In addition to these tasks, you'll need to exhibit an understanding of and compliance with data privacy and protection regulations.
CompTIA Study Tools to Help You Master Cybersecurity
CompTIA training products are the perfect tool for nailing down everything you need to know for the CySA+ exam. CompTIA official training products are designed to follow the CompTIA exam objectives so that you know what you're studying is what you'll see on the test – and what you need to know to do the job. This includes the CompTIA CertMaster suite of online training, The Official CompTIA Study Guide for CySA+ and classes put on by CompTIA Authorized Training Partners.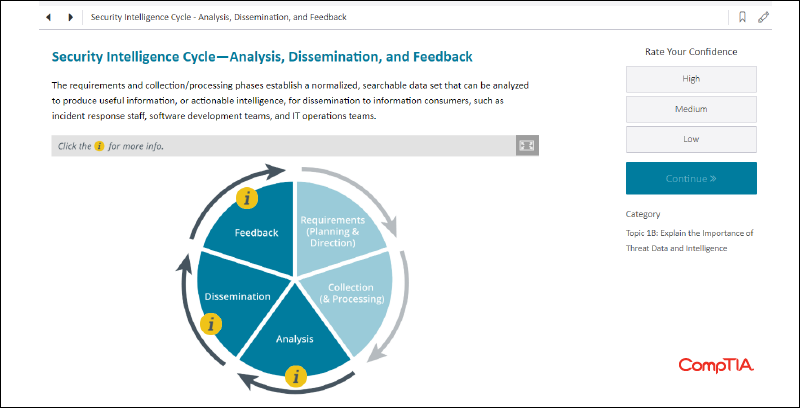 How to Use CompTIA Training Products
IT students are often lifelong learners. While some are looking to expand their credentials as experienced professionals, others are seeking additional certifications to add to their education. Regardless of where you are in your educational journey, CompTIA training products provide you with flexible and engaging learning methods to help build the skills needed for CompTIA CySA+ success.
Using a multi-faceted approach, CompTIA training products meet the learning styles and preferences of all IT pros and presents material in the following training styles: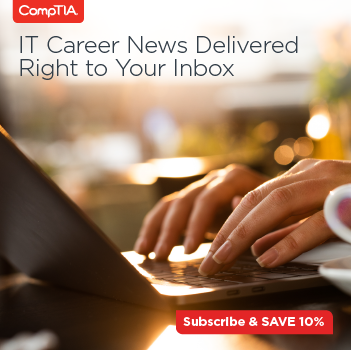 Regardless of how you intend to apply IT certifications to your career, CompTIA training products can help you achieve your goals.
Your 3-step Study Plan for CompTIA CySA+
To successfully study for CompTIA CySA+, follow these steps:
Build your knowledge: The purpose of an IT certification is to showcase your skills. If you want to obtain CompTIA CySA+, you'll need to acquire the knowledge to identify, combat and manage cybersecurity threats. Begin by downloading the exam objectives and then getting familiar with the concepts with CompTIA CertMaster Learn.
Practice your skills: Once you've acquired the skills, you need to know how to apply them. To get hands-on cybersecurity practice, you can use your own cybersecurity tools like virtual machines, threat intelligence feeds or the Elastic Stack. You can also use CompTIA Labs to get hands-on experience in real virtual environments.
Take practice exams: One of the best methods for exam success is to take practice exams under simulated testing conditions. You can do this with CompTIA CertMaster Practice, which helps to reinforce your knowledge by providing adaptive learning technology and personalized feedback.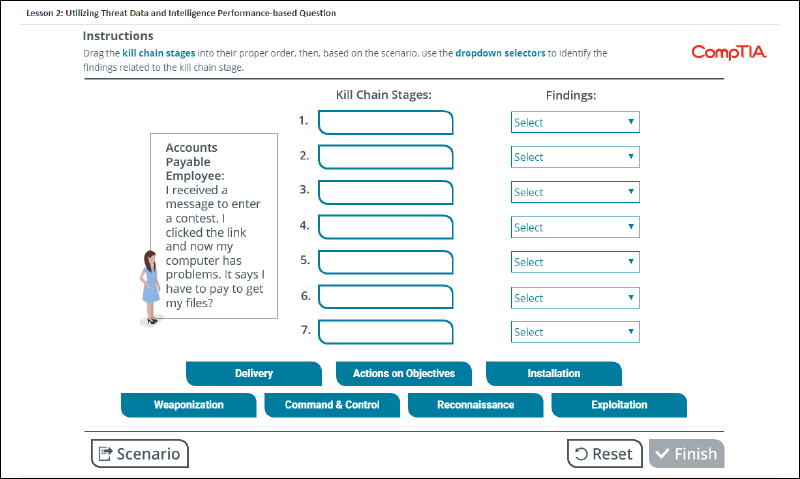 With a successful training approach, you can test with confidence, pass your exam and earn your CompTIA CySA+ certification. Prove you have the cybersecurity analyst skills employers are looking for with CompTIA CySA+.
Learn the skills you need with CompTIA CertMaster Learn. Sign up today for a free trial today!
More Study Tips to Get IT Done