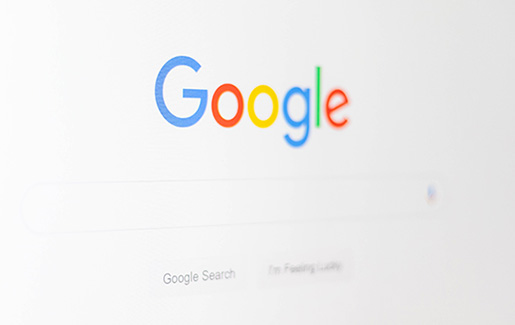 Whether you are a new graduate or looking to change careers, you may find that IT is right for you. Not only are tech jobs engaging (IT professionals rarely have the same workday twice), but they can also be quite lucrative. Luckily, the IT industry is a buyer's market for job seekers. In the United States alone, there are more than 215,000 open IT support roles resulting from the exponential growth of technology usage.
If you're eager to get into IT, training and certifications can help you get started. Google and CompTIA have teamed up with a one-two punch to help more people get into IT through tech support.
Learn the Basics of Tech Support with Google
The Google IT Support Professional Certificate was designed to help job seekers land a high-growth job in IT without any prior experience. Developed exclusively by Google and hosted on Coursera, this hands-on, five-course program can be completed in under six months.
The Google IT Support Professional Certificate program aligns with the objectives covered by the CompTIA A+ 1000 series (220-1002 and 220-1002) certification and allows learners a flexible and convenient way to study. It covers topics including troubleshooting, customer service, networking, operating systems, systems administration and security — all the fundamentals of IT support that are critical for success in the workplace.
Validate Your IT Skills with CompTIA A+
For years, the CompTIA A+ IT certification has helped prospective tech workers get their foot in the door. It proves that those who want to provide IT support have the skills they need to hit the ground running in their first IT job. In early 2019, the certification was updated and covers topics including security, data management and problem solving for common IT support issues.
After completing the Google certificate program, learners can download the CompTIA A exam objectives to ensure they have studied everything they might be tested on and use study tools such as CompTIA CertMaster Practice to set themselves up for exam success.
The new CompTIA A+ 1100 series (220-1101 and 220-1102) is now available.
Why Doubling Up on IT Credentials Is the Best Move for a Prospective Tech Professional
While individually the Google IT Support Professional Certificate and CompTIA A+ can help you gain the skills and credentials you need to launch your IT career, in tandem the two pack a powerful punch.
First, candidates who have earned both the Google IT Support Professional Certificate and CompTIA A+ can download a co-skilled digital badge from Credly's Acclaim platform. Claiming your digital badge not only shows employers that you've completed training and been certified, but also gives you access to career-planning resources from Acclaim.
The CompTIA A+ IT Certification Is Widely Recognized by Employers
A recent IDC whitepaper found that IT support staff with less than a year of experience who've earned CompTIA A+ have 52% more core domain knowledge than non-certified staff with three years of experience. After at least 10 years of support experience, IT pros with this certification have 25% more core domain knowledge than IT professionals with comparable tenure but no CompTIA A+ credential.
Hiring a tech professional who has earned this certification is a smart business move for employers, which is why CompTIA A+ is the preferred qualifying credential for tech support and IT operational roles.
There's room for everyone in IT. Get the skills and confidence you need to succeed with CompTIA Tech Career Academy.
Start now.
The New CompTIA A+
CompTIA A+ first launched in 1993, and since 2001 has been refreshed every three years to ensure the topics covered keep pace with what's happening in IT. The updated CompTIA A+ Core Series (220-1101 and 220-1102) validates the skills required to install and configure end-user devices and software, connect devices to networks, perform basic cybersecurity mitigations, troubleshoot common problems to diagnose, and resolve issues and demonstrate basic knowledge of scripting, the cloud and virtualization.
Please note that this new version of CompTIA A+ does not align as closely with the Google IT Support Professional Certificate as the previous version of CompTIA A+ (220-1001 and 220-1002). Review the exam objectives closely to set yourself up for exam success.
Download the exam objectives to find out everything that's covered.
The Google IT Support Professional Certificate Helps Learners Ace the CompTIA A+ Certification Exams
Like anything worth having, CompTIA A+ isn't easy to get. It takes determination to prepare for the exam, and the more knowledge learners can get that pertains to it, the better. For someone who doesn't already have IT experience, the Google IT Support Professional Certificate is a core first step to learning.
Google's certificate program includes a dynamic mix of hands-on labs and other interactive assessments so learners can troubleshoot in the program just like they would on the job. Additionally, those who earn the Google IT Support Professional Certificate get access to exclusive resources through the Completer Community to help them to find their first IT support job.
Leo Chui was a personal trainer for 12 years, and although he always had a passion for technology, he could not afford to get a college degree to work in IT.
"Earning the Google IT Support Professional Certificate helped me hone my skills and learn a lot of facets of the IT world that I have never encountered," he said.
After he completed the program, Google hosted a game for completers, where they put their IT skills to the test to win free vouchers toward CompTIA A+, and Chui won and got his A+ certification. The combination of the Google IT Support Professional Certificate and CompTIA A+ helped him change careers and get into IT.
"After taking and passing [CompTIA A+] and applying to jobs, I have had numerous responses for interviews," he said. "Having another route [to IT] through certifications just recently helped me land my first real IT job, and now I am living my dream."
For prospective IT professionals, the CompTIA A+ certification and the Google IT Support Professional Certificate are a perfect match.
Want to get into IT? Check out the Google IT Support Professional Certificate and CompTIA A+ to learn the skills you need to land your first IT job.