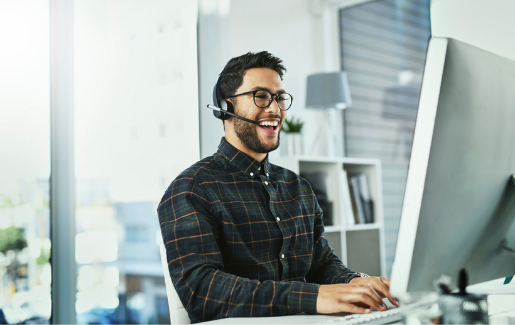 If you have ever thought about pursuing a career in technology, now's the time to get started! Employer job postings for open positions in tech are growing month by month, and IT support specialists continue to top the list of in-demand jobs.
One of the reasons behind this surge is the continuing transition to a hybrid workforce. Employers realize that productivity gains can be achieved when some workers work from home, others come into an office environment, while others still opt for a blend of both. Such flexibility relies on a solid IT support team ready to troubleshoot issues wherever and whenever they might occur.
"The IT support job role has had to adapt to that workforce, and the job itself has changed because of it," CompTIA Director of Product Management Randall Edwards said. "The tech support professional needs to be able to figure out and diagnose issues regardless of where they are or where the user is. There is an expanded set of skills coming to bear, and the new CompTIA A+ certification reflects that."
What Is CompTIA A+?
Let's start at the beginning. CompTIA A+ is a vendor-neutral IT certification designed to assess candidates on a wide range of core technologies, from security to networking to virtualization and more. Vendor neutral means that you'll prove competence across a wide range of concepts that can be applied to multiple vendors or platforms.
This certification consists of two exams and is meant for an entry-level IT pro, preferably with 12 months of hands-on experience in a help desk support technician, desktop support technician or field service technician job role.
What Jobs Can I Get With the New CompTIA A+?
CompTIA A+ is the industry standard for launching IT careers into today's digital world. A job in IT support is a great way to explore a technology career for two reasons:
You'll learn about a lot of different technologies and concepts.
You'll discover what areas of tech you love and may want to specialize in.
The following IT job roles align with the new CompTIA A+:
Entry-level IT positions are all about troubleshooting. Employees are asked to determine a problem, have the knowledge to fix it and then document their findings – all while doing so in a professional and appropriate manner. CompTIA A+ ensures that certified individuals have the skills to fix software and hardware – quickly and efficiently.
"Employers use word searches for things like CompTIA A+ and CompTIA Network+ and if you don't have it, you're not even recognized," Navy Veteran Ralph Lazaro said.
What's on the New CompTIA A+ Exams?
The updated CompTIA A+ Core Series (220-1101 and 220-1102) validates the skills required to install and configure end-user devices and software, connect devices to networks, perform basic cybersecurity mitigations, troubleshoot common problems to diagnose, and resolve issues and demonstrate basic knowledge of scripting, the cloud and virtualization.
The CompTIA A+ exams cover a total of nine domains across the two exams as follows:
| | | | |
| --- | --- | --- | --- |
| 220-1101 | | 220-1102 | |
| Mobile Devices | 15% | Operating Systems | 31% |
| Networking | 20% | Security | 25% |
| Hardware | 25% | Software Troubleshooting | 22% |
| Virtualization and Cloud Computing | 11% | Operational Procedures | 22% |
| Hardware and Network Troubleshooting | 29% | | |
Want more details? Check out our new CompTIA A+ exam domain updates.
What Skills Does the New CompTIA A+ Emphasize?
The new A+ places a greater emphasis on the technologies and skills IT pros need to support a hybrid workforce, including:
Let's take a closer look at each of these skill sets.

Understanding SaaS Models and Applications
IT pros supporting a hybrid workforce need to recognize and understand a variety of SaaS models and applications. For example, if an end user says their Outlook doesn't work, you first need to understand which version of the application they are using and then have the ability to troubleshoot and either fix or escalate the issue.

Understanding How to Troubleshoot Remotely
Troubleshooting is changing. IT pros must know how to diagnose issues correctly and what to do once they diagnose a problem. For example, the technician may be in the office troubleshooting for an end-user that is working remotely, or vice versa. In fact, both the technician and the end user might be working remotely. Knowing how to access technologies from wherever you or the user is located is key.

Understanding Changing Core Technologies
The new CompTIA A+ focuses on cloud solutions, IoT device security, data management and scripting because these technologies are becoming present across the enterprise. For instance, consider smart home appliances. Your washer and dryer, thermostat or even kitchen appliances can be connected to your network – and there's a tech somewhere that must support those end points.

Understanding the Major Operating Systems
Technicians encounter multiple operating systems on a regular basis, and CompTIA A+ covers the major systems, their use cases and how to keep them running properly. This is where earning a vendor-neutral certification comes in handy. When you train for CompTIA A+ you'll have the opportunity to learn how they all work, including Windows, Linux, Mac OS and Chrome OS.

Understanding When to Escalate Issues to Providers
Today many tasks are sent to specialized providers. Certified personnel can assess whether it's best to fix something on site or save time and money by sending proprietary technologies directly to vendors. This makes troubleshooting more complex and requires that IT pros understand a wide range of software and hardware components in order to make that call.
Additionally, employers can be sure that CompTIA A+-certified candidates employ a security-first mindset and a solid set of professional skills.
"The CompTIA A+-certified IT pro is like a chameleon," Edwards said. "This individual must have a good knowledge of technology, be able to work remotely or in person, know how to keep things secure, and have good soft skills. We're asking a lot from this person. CompTIA A+ takes all of these things and packages them into a full training and certification solution."

How Do I Study for the New CompTIA A+?
The full suite of CompTIA training solutions will be available for the new CompTIA A+ exams (220-1101) and (220-1102). Previously CertMaster Labs was only available for the Core 2 exam, but now there is a new hands-on lab for Core 1 as well. Whether you prefer self-study or classroom training, CompTIA's got you covered.
Self-Study Options for CompTIA A+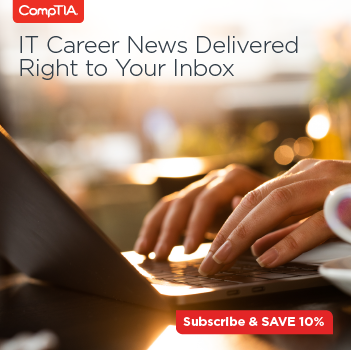 Classroom Training for CompTIA A+
Earning CompTIA A+ means you have the core foundational skills that employers are looking for to fill in-demand support and help desk roles. It's the only industry-recognized credential with performance testing to prove that pros can think on their feet to perform critical IT support tasks. That's why it appears in more tech support job listings than any other IT credential.
"As soon as I got that CompTIA A+ on my resume, I got all kinds of job offers," IT engineer Wendy Howard said. "The doors just flew wide open."
Ready to become a proven problem solver? Download the exam objectives for the new CompTIA A+ (220-1101) and (220-1102) to begin studying now.

Looking for more about the CompTIA A+ Core Series? Check out these articles: