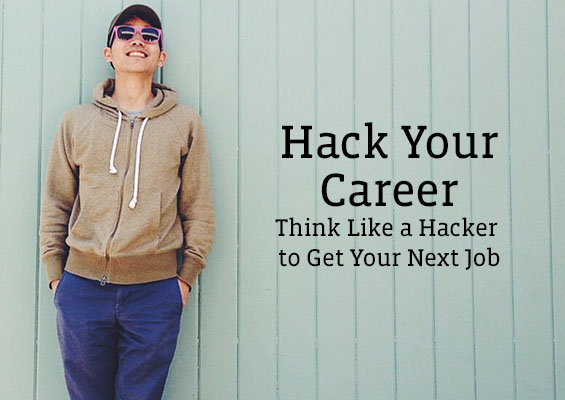 I'm a hacker. I've been one all my life. I use Eric Raymond's classic definition from A Hacker's Dictionary (2001). A hacker is someone, "with technical adeptness and a delight in solving problems and overcoming limits." Hackers belong to a community that strives to build, not break, their technology infrastructure. We have an innate curiosity on how things work and how to make them work better, without causing damage. We're strictly white-hat, meaning we abide by a code of ethics to hold ourselves and others accountable.
What does this have to do with IT and cybersecurity careers? Everything! Great IT and cybersecurity professionals are also hackers. They use well-rounded knowledge, skills, abilities and tenacity to secure their employers and their world. They use their resources for continual personal and organizational improvement. You, too, can develop your hacking skills to find a great job, help build your organization and succeed as a professional.
Whether you're looking to break into IT or land your next IT job, you can use hacker skills to make it happen. Keep reading to learn more about the professional skills and methods hackers deploy to land jobs and be successful in their careers.
3 Traits of a Well-rounded Professional
To become a well-rounded professional, you need to build on three areas: Technical skills, personal abilities and functional knowledge.
Technical skills are practical abilities to perform specific tasks. They often relate to information technology, mechanical, scientific or business tasks. Examples include systems, network and database administration, penetration testing, and IT audit.
Personal abilities are the way you perform the job. They include communications, professionalism, teamwork and decision making. Your ability to work with others matters just as much as your technical acumen. This is why many organizations look for a culture fit in their interviewing process. This shows you "walk the walk" and "talk the talk."
Functional knowledge is understanding how the technology works for the organization's business. This area requires understanding how a particular industry works, such as health care, finance, government, retail or manufacturing.
The Triangle of Balanced Learning
A true career hacker continually builds on each of these areas. To do that within an IT or cybersecurity career, you need to get experience, education and certifications.
Experience is the knowledge gained through involvement and exposure. It's the culmination of your successes and failures and comes from all areas of your life. Experience gives you perspective on how business, technology and cybersecurity operate within different organizations. All jobs can offer insight into professionalism and how organizations operate, which provides much-needed perspective outside of technology.
Education provides context when you learn from experienced instructors across a broad range of subject areas. During the education process, you're in constant contact with like-minded peers and those who have been down the path you aspire to go. You also gain a well-rounded insight of how the world works that helps in any career. Education also fine-tunes your ability to write, work with others, think critically and problem solve in a safe environment.
Certifications demonstrate in-depth technical and professional skills. They prove that you have subject-matter expertise and that you've taken the effort to obtain and maintain it. Studying for a certification is often the start of your learning journey. It expands your mind and helps you see the entire playing field required of IT and cybersecurity professionals. It also lets you know about your strengths and weaknesses, since it's near impossible to know everything about all subject areas or technology.
Think Like a Hacker to Land Your Next Job
By using the above information, you can be a career hacker. This is the person who uses hacking techniques to land their next job. There are certain traits they have in common that you should emulate.
Visualize Your Goals
First of all, hackers have a vision of their goals, both short and long term. Once they have the vision, they figure out how to reach their goals. At all stages of a career, consider what's next in your journey.
Be Open to New Opportunities
Successful IT and cybersecurity professionals continually develop their experience, learn both in their career field as well as outside of it, and seek new growth opportunities. In a technology or cybersecurity career, you must keep learning and relearning to stay relevant and keep your skills sharp. Hackers are life-long learners. As I tell my students, "Homework begins after you graduate."
Actively Learn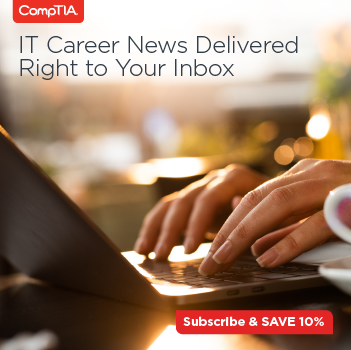 One way to establish your vision is to continually hone your skills. Hacking is active -- you need to study and learn by doing. There are many resources available, whether you're building your experience, seeking formal education or studying for a certification. Video tutorials like Cybrary and ITPro.TV and online training like CompTIA CertMaster can help you learn the skills needed for a career in technology and prepare for certifications. Reading about a topic isn't enough – you need a combination of reading, learning from others and practicing the hands-on skills you've learned.
Practice, Practice, Practice
Hackers are continually practicing, knowing there's always more to learn and the only way to learn is by doing. They leverage lab environments and question banks, like those provided with CompTIA CertMaster, by exploring resource sights like GitHub or by creating their own. When studying for certifications, they take many practice tests, learning how questions are worded and how to hunt for keywords.
In preparing for job interviews, hackers determine what questions are most likely to be asked and prepare and practice their responses in advance. Really good career hackers are able to answer interviewers' questions before they are even asked. The time you spend in practice makes the time on the playing field that much easier.
Be a Career Hacker
To succeed in a job hunt and in your career, you need to be a hacker. Take what you've learned throughout your life and use it to find and land your dream job. That means doing research – not only on the company where you want to work, but also on the people who work there. Use tools like LinkedIn and Glassdoor to understand the company's culture, work environment, organizational structure, industry and leadership.
Successful candidates practice, practice, practice to talk the talk and walk the walk. They demonstrate critical thinking and problem solving, are a part of a community, and articulate a vision for a better tomorrow. Hackers are found in all areas, not just technology. Seek them out and learn from them, and you, too, can hack your next job.

Get more career advice like this delivered straight to your inbox. Subscribe to CompTIA's IT Careers Newsletter, and as a thank you, get 10% off your next purchase from the CompTIA Store.