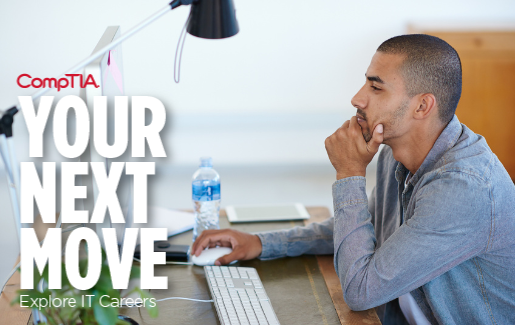 This article is part of an IT Career News series called Your Next Move. These articles take an inside look at the roles related to CompTIA certifications. Each article will include the responsibilities, qualifications, related job titles and salary range for the role. As you consider the next move in your IT career, check back with CompTIA to learn more about your job prospects and how to get there.
Database administrators are the gatekeepers of information. With the rise of big data, a career in database administration can be very lucrative for someone who is organized and security focused.
What Is a Database Administrator?
A database administrator manages all aspects of an organized database environment including:
Configuring and maintaining the database management system
Creating policies for the maintenance, security and use of the database management system
Training employees in how to use the database management system
Updating the database code as new technologies emerge
Recovering and backing up data as needed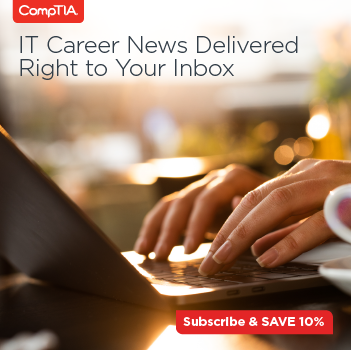 How to Become a Database Administrator
Most database administrators have earned their bachelor's degree in computer science, information systems or a related field. Some larger companies require a master's degree. A database administrator must be fluent in the coding language of the database they use – the most common is SQL. Many database administrators also have a strong understanding of Linux. CompTIA Linux+ validates this knowledge, so many employers look for candidates that have it.

Most database administrators have a couple years of experience working in IT. Common entry-level jobs that lead to database administration include database developer and data analyst. Check out the CompTIA Career Roadmap to see what certifications can help you get into database administration.
The Details
Salary Range
The median salary and wage for a database administrator is $93,750 per year and $45.07 per hour (U.S. Bureau of Labor Statistics (BLS)).
Job Outlook
From 2014 to 2024, the BLS projects an increase of 11% for database administrators, with 13,400 net new jobs expected during that 10-year period.
Job Titles Related to Database Administrators
Database analyst/architect/specialist
Data processing specialist
Data miner analyst
Will your next move be database administration? If so, CompTIA Linux+ can help you take the next step.