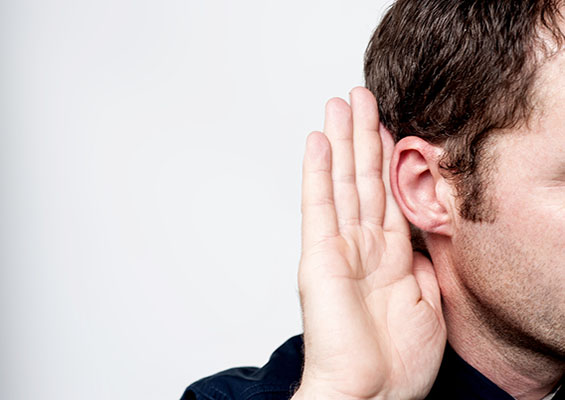 It's late at night, and the IT support specialist is walking home down the foggy city street from his shift at the help desk. Out of a dark alley, he hears a voice.
"Ssshhhh! Hey, bud! Yeah, you! Come here! I got something to tell ya. Ya see, it's a secret. You want to get a good job don't cha? Well, sure you do! I got the sure thing for you! When you go for that next job interview, you just tell them that you know 'cybersecurity'! Yeah, you see, it's hot man! You tell 'em that, and they will hire you on the spot!"
Well, that sounds easy enough! It is no secret that the job market for cybersecurity professionals is growing and showing no signs of slowing down, as long as the headlines and top news stories contain major data breaches on a regular basis. Company and personal data is at risk, and employers need professionals who can understand cyber-attacks, recognize suspicious activities and take actions to prevent serious harm.
Security and the Help Desk
As CompTIA Chief Technology Evangelist James Stanger noted in his ChannelCon 2017 presentation, the skills of help desk professional need to include cybersecurity. Help desk professionals need to understand the types of threats attempting to access the network so they can escalate any suspicious activity, block unusual actions and educate end users on how to help secure the network.
Today's networks are changing as well. Companies are moving to cloud computing in one form or another. Mobile networking is a huge issue, with the ability for employees to work from anywhere with an internet connection on multiple portable devices.
Just as company networks are changing, so are the job roles of IT professionals who maintain the company networks. Today, job roles are becoming broader, and as security risks increase, job roles that traditionally focused on connectivity and infrastructure, and not necessarily network security or data breaches, are now at the center of securing information and the corporate infrastructure. Help desk professionals are at the front line responding to customer issues and need to be able to determine if a corporate attack is underway or if an end user is simply experiencing issues and needs their password reset.
Cybersecurity Skills Are Needed Across IT
Looking at basic networking operations, it is easy to see where cybersecurity skills are required. A network administrator and systems administrator have many day-to-day tasks that include cybersecurity skill sets. Within these job roles, depending on the size of the organization, one would expect to be configuring end-user devices, managing access to resources, and patching endpoint devices and servers. Administrators would also be monitoring the network, for both performance issues and suspicious activity.
In addition to understanding what tools should be used on the network, these job roles require skills for interpreting reports and analyzing data to maintain and secure the network.
In most of today's networks, mobile devices are playing an ever-increasing role of accessing company information and resources. How will they connect to the network, and what access will they have? As companies increasingly move data and applications to the cloud, this adds another layer of complexity to the network and system administrator roles to be able to control data access and secure corporate information.
In larger organizations, you may encounter separate job titles for network infrastructure, cloud services, IT support and cybersecurity. All of these can have overlapping skills and tasks. In a small or medium-sized organization, you may only have one or a few people who are responsible for completing all the tasks related to building, maintaining and securing the corporate network and supporting end users.
Getting the Security Skills You Need
Networking and security skills are critical for anyone in these job roles, and that is where CompTIA Security+ comes into play. An IT support specialist or network or systems administrator that is looking to take their career to the next level will can look into CompTIA Security+. This certification is key for anyone who supports users, infrastructure and company information.
What sets CompTIA Security+ apart from other cybersecurity certifications is that it covers the holistic overview pertaining to securing a company's infrastructure and data. It also covers the foundational, critical areas an IT professional needs to understand to secure the network.
In particular, CompTIA Security+ covers the following:
The areas where network breaches can occur, including physical attacks, digital attacks and internal and external threats
Understanding threats, data and host security
Risk management
Hands-on network skills
These skills are critical for anyone looking to advance their career and demonstrate that they can perform specific tasks instead of just understanding the concepts.
Hey, bud! Yeah, you! Come here. I've got a secret word for ya: Security+! Yeah, that's right. It will open a lot of doors for ya!
Ready to get started? Download the exam objectives and practice questions for CompTIA Security+.