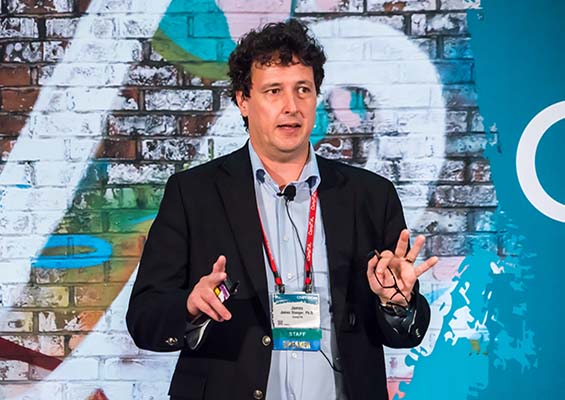 "More and more, help desk people are being seen as a major, if not the first, line of defense," said James Stanger, CompTIA Chief Technology Evangelist, in his session, The Irreplaceable Help Desk Worker, at ChannelCon 2017. "There's a big debate about where help desk fits into cybersecurity. When it comes to the first response, who's best suited to respond? It's the help desk."
He cited these five skills as essential to the modern help desk worker:
Linux and endpoint
Programming – knowing how to automate things
"The most valuable workers are the ones who can look for indications of compromise in normal activity," Stanger said.
Help desk workers don't necessarily need to be able to configure firewalls, he added, but they should understand what they do and don't block and be able to educate end users on how they can help keep the network secure.
"Is cybersecurity just what cybersecurity people do?" Stanger asked. "No, it's what everyone does because it's an integral part of business."
He added that the Tier 1 help desk role has become more sophisticated, and the simple answers are fewer and further between.
"You will be asked how to solve the problem and can you write it down so we can create a script," Stanger said.
Catch this and all the 2017 ChannelCon sessions individually or in our rebroadcast on September 19-20. Register today to hear insights from IT leaders, gain actionable tips to help you do your job better and earn continuing education units (CEUs) toward the renewal of your CompTIA certifications.

"The Irreplaceable Help Desk Worker" has been CEU-approved for CompTIA A+, CompTIA Network+, CompTIA Security+, CompTIA Cloud+, CompTIA CySA+ and CompTIA Advanced Security Practitioner (CASP) recertification.