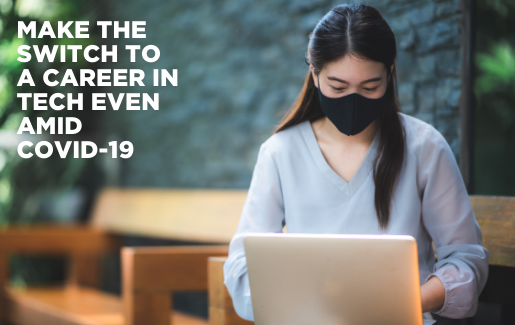 2021 will be a year of unprecedented career change. Last year, the economic fallout from the coronavirus pandemic was incredible, causing millions of people to lose their jobs. Those who were laid off may be forced to make a career change as quickly as possible. The last thing these individuals want is to risk losing another job as a result of selecting a career in an industry that is unstable. They may understandably be hesitant to get into an unfamiliar industry in the middle of the pandemic. But career changers who want to get into IT can breathe a sigh of relief – information technology (IT) is one of the most secure job sectors to enter at this time.
3 Reasons IT Careers Are Still Secure During COVID-19
Changing careers is a life-altering decision that can be emotionally taxing. It's no wonder that some people put it off or ultimately choose to maintain the status quo of their work life. Instead of being closed off to pursuing a career change during this time of uncertainty, it may be more helpful to remain open to the idea of switching careers, so long as the careers you consider are economically safe choices.
No career is fail-proof. Even the most qualified, skilled individual can have trouble finding a job. This is true for professionals from all industries, and it can happen even when the world is pandemic-free. However, this shouldn't stop you from getting into a new field if you feel that your current profession has run its course and it's time to make a career change. Here's why an IT career is a safe career choice in the midst of COVID-19.
1. The IT Industry is Growing and Stable
Although the IT industry took a small hit in 2020 regarding cutbacks, spending patterns and deferment of major investments, 2021 appears to be a promising year. The CompTIA Industry Outlook 2021 reported that if current financial trends in IT stay on track, the industry will soon return to the rate of growth that it was experiencing prior to the pandemic.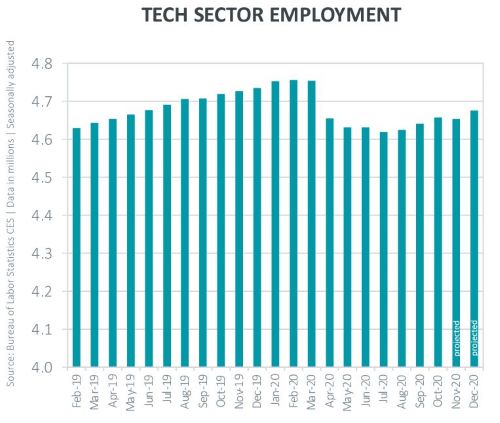 Also, despite the global health crisis, a great number of IT professionals were hired in late 2020. IT companies in the United States increased employment by 22,200 workers in December, and at the same time IT jobs grew by 391,000 positions, according to the CompTIA Tech Jobs Report released on January 8, 2021.
"Another encouraging sign was a modest increase in the number of employer job postings for core information technology positions, to nearly 207,000 in December," Esther Shein wrote in TechRepublic, citing the report.

The CompTIA Tech Jobs Report shows that the national unemployment rate in December 2020 more than doubled the unemployment rate of IT professionals. For example, the national unemployment rate in December was 6.7%, according to the U.S. Bureau of Labor Statistics (BLS), but it was just 3% for those in an IT career.

Additionally, News Break supported the idea that the IT industry is fairly stable despite the pandemic, quoting CompTIA Executive Vice President for Research and Market Intelligence Tim Herbert.

"Tech hiring continues to bring a degree of stability to a still-fragile labor market in an incomplete recovery," Herbert told News Break. "With projections of employer demand for tech talent remaining strong in the year ahead, we hope tech can continue to serve as a catalyst for business and career opportunity."
2. The Demand for Cybersecurity Professionals is Strong
COVID-19 taught us a lot about cybersecurity, including how keenly aware cybercriminals are of the impact COVID-19 has had and continues to have on companies. These individuals understand that companies may be more focused on staying in business than anything else. In an effort to stay afloat, their focus may be on productivity, not cybersecurity.
Also, a great number of employees are now working remotely, which has created additional concerns with data security and opportunities for hackers. This has created a huge problem for companies and an equally large opportunity for tech specialists who have the skills to prevent and mitigate cyberattacks.

The pandemic isn't going away anytime soon. This means the demand for cybersecurity specialists is here to stay. And adding cloud security skills means that cybersecurity professionals can increase their salary by more than $15,000, according to Forbes. Clearly, working toward an IT career is a lucrative, secure move during the coronavirus crisis.
3. Companies Need Help Adapting to Rapid Digital Transformation
The coronavirus pandemic not only shook things up for companies regarding cybersecurity, but COVID-19 also accelerated digital transformation in several ways. First, the pandemic necessitated remote work. As companies scrambled to make it possible for their employees to work from home, they had to rapidly adopt new technologies that facilitated remote work. Also, organizations had to make infrastructure changes, such as upgrading networks, to integrate new tech tools with their existing systems.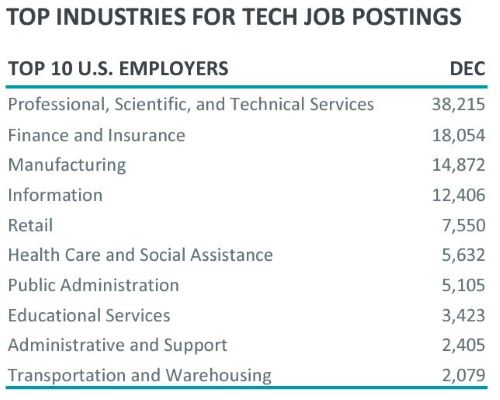 Accelerated digital transformation has created a sink-or-swim situation for many companies. Organizations can either adapt to the new normal of fast digital transformation or become obsolete. Moving forward, companies will need to continue making quick infrastructure changes.

IT pros with specialized knowledge of infrastructure design and maintenance will be vital to their success in effectively adopting and integrating tech tools that foster digital transformation. This is further proof that those who are interested in an IT career should feel confident making a career change in the midst of the pandemic.

Invest in yourself without breaking the bank. CompTIA Tech Career Academy offers flexible, affordable and fast training for careers in tech.
Learn more.
Getting Into IT is Easier Than You Think
Now that you know it's safe to get into IT at this time, there may be another barrier that prevents you from pursuing a new career: The belief that IT is a tough industry to enter. The truth is that the roadblocks for getting into the IT field are not as numerous or large as you may think. For example, you don't necessarily need a degree in computer sciences to land your first IT job that will ultimately lead to a fulfilling career. What you do need is a foundational IT certification that proves you have the skills employers are looking for.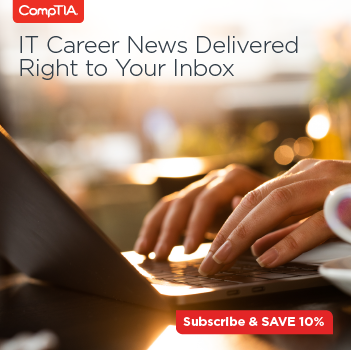 If you want to get into IT, especially if you have no prior experience or credentials, getting the right IT certification is a sensible place to start. CompTIA A+ is widely recognized by employers for validating the skills needed for entry-level IT jobs like help desk technician and technical support specialist. With this foundational IT certification, you will be fully equipped to land an entry-level IT job.

Once you have your first IT certification and a bit more hands-on experience, you can earn other certifications that will provide you with in-demand IT skills that will make you a more competitive job candidate. For example, CompTIA Security+ provides key skills in cybersecurity, and CompTIA Network+ can give you the knowledge you need to help companies adapt to digital transformation.

Now more than ever, the world needs what IT pros have to offer. Because the IT industry is growing, the demand for cybersecurity professionals is strong and digital transformation is happening at warp speed, it's safe to say that an IT career is a great choice for a new career during the COVID-19 pandemic.

Considering a career change? Take our quiz to see if you're ready.