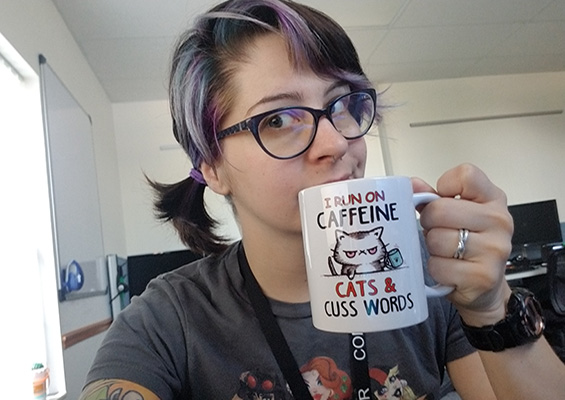 CompTIA's newest IT certification, CompTIA PenTest+, assesses the knowledge and skills needed to run a comprehensive, responsible and successful penetration testing program. CompTIA PenTest+ tests individuals in five technical areas:
Planning and scoping
Information gathering and vulnerability identification
Attacks and exploits
Penetration testing tools
Reporting and communication
As part of the exam development process, CompTIA enlisted cybersecurity professionals to preview the exam as beta testers.
CompTIA PenTest+ Is Now DoD Approved
CompTIA PenTest+ is now approved by the U.S. Department of Defense (DoD) 8570 for three cybersecurity job categories.
A Beta Tester Reviews CompTIA PenTest+
Molly Stewart is a Linux cloud engineer from St. Louis, Missouri, and was one of the beta testers for CompTIA PenTest+. She shared her experience with us and the value she finds in the certification.
Q: Please tell me a bit about your job and how it's related to cybersecurity.
I help design secure solutions for customers who plan to migrate their existing architectures or build new capabilities into the cloud. It is important that I am aware of all implications and risks associated with the decisions I make both when I make suggestions and during implementation. I often work very closely with the security auditing teams.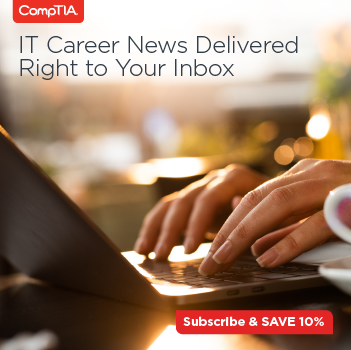 Q: How did you hear about CompTIA PenTest+, and why did you decide to take it?
I hold other certifications from CompTIA and was sent an email about it. I wanted to sharpen my skill set and see where [CompTIA PenTest+] stood against my other cybersecurity certifications:
GIAC Penetration Tester (GPEN)
GIAC Exploit Researcher and Advanced Penetration Tester (GXPN)
Certified Information Systems Security Professional (CISSP)
Systems Security Certified Professional (SCCP)
CompTIA Security+
Certified Ethical Hacker (CEH)
Q: How did you prepare for the CompTIA PenTest+ exam?
I studied the exam objectives posted on CompTIA's website, and I reviewed my other certification course materials and books I have on offensive security.
Q: Did you feel the content related to your current job?
Yes. The skills outlined in CompTIA PenTest+ are useful to anyone in cybersecurity or dealing with cybersecurity concepts.
The skills outlined in CompTIA PenTest+ are useful to anyone in cybersecurity or dealing with cybersecurity concepts.
The skill set definitely aligns to that of a pen tester but can be useful to those who perform the work securing their systems, as it shows a great understanding of how the attack vectors can be taken advantage of.
Q: Would you recommend CompTIA PenTest+ to others?
Yes, I definitely would. It is more in depth than you would expect from CompTIA, and nearly half the price of other tests like it. (The CEH voucher runs about $1,199, and the GPEN voucher is $1,899 without an attached course.) I think it's the best deal for your money in skills versus voucher cost.
Q: How do you think CompTIA PenTest+ will help your career?
I'm waiting to see how the corporate and [U.S. Department of Defense (DoD)] markets feel about CompTIA PenTest+ before I make any assumptions, but I believe it can open up some opportunities for me. Editorial Note: CompTIA is in the process of applying to get CompTIA PenTest+ approved for DoD 8570. Stay tuned for updates!

Are you ready to get certified? Download the exam objectives for CompTIA PenTest+ to start studying.