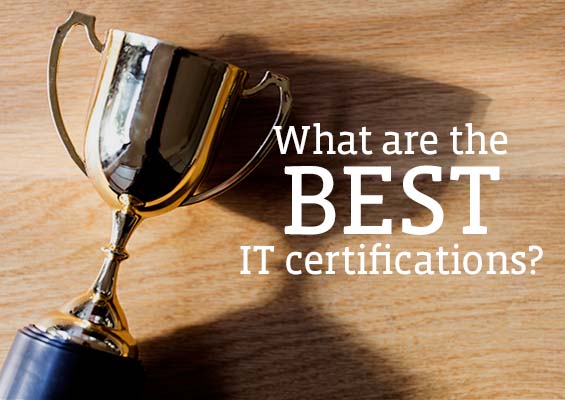 It's no secret that IT certifications are a boon to an information technology professional's career. Many IT pros would agree that earning in-demand certifications can increase your paycheck, improve your chances of securing the highest-paying jobs in IT and boost your confidence by optimizing your tech skills.
But with a sea of certifications to choose from, how do you know what are the best IT certifications? I mean, if you ask us, we'll say CompTIA. But it's not just us saying this. See what other IT industry publications have to say about CompTIA certifications.
What Others Are Saying About CompTIA IT Certifications
CompTIA Security+
CompTIA Security+ is one of the second most popular IT certification for 2022, according to Global Knowledge. Many employers require tech professionals to acquire CompTIA Security+ before they can be considered for non-entry-level IT positions of all types.
Global Knowledge noted that CompTIA Security+ can help tech professionals earn up to $110,321 per year. Now that's a certification that pays for itself.
Other popular IT certs for 2022, as mentioned by Global Knowledge:
Amazon Web Services (AWS) Certified Solutions Architect
Certified Information Security Manager (CISM)
Google Cloud - Proe
Business News Daily also listed CompTIA Security+ in its top five information security certifications for 2022. It stressed that the cybersecurity skills gap is soaring, with almost 598,000 cybersecurity jobs vacant in the United States today.
Business News Daily touted CompTIA Security+ as a valuable IT certification due to its vendor-neutral nature and ability to equip IT pros with high-level tech skills and expertise in a variety of disciplines related to security.
Other top IT certifications, as listed by Business News Daily:
Certified Ethical Hacker (CEH)
Certified Information Security Manager (CISM)
C
CompTIA A+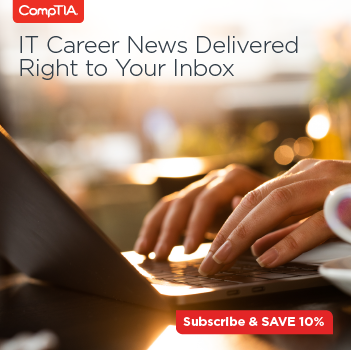 CompTIA A+ is one of the better-known IT certifications out there. Robert Half listed it among the most valuable IT certifications and said it can jump start your IT career by giving you critical foundational skills like troubleshooting, providing technical support and working with hardware.
Robert Half also stated that CompTIA A+ is especially helpful to those wanting to gain basic knowledge of the following IT disciplines:
Mobile devices
Networking
Security
Operational procedures
Various operating systems
Every IT pro has to start somewhere. For those ready to get into IT, earning CompTIA A+ will pay off in spades.
Other valuable IT certifications, as mentioned by Robert Half:
Cisco Certified Network Associate (CCNA)
Microsoft Certified Solutions Expert (MCSE)
CompTIA IT Fundamentals (ITF+)
CompTIA IT Fundamentals (ITF+) is well worth your time and money if you either hope to start a career in IT or wish to change career paths within the tech field, according to CIO. Like CompTIA A+, CompTIA ITF+ provides foundational knowledge of IT and helps candidates determine whether or not a career in IT is a good fit for them.
As an added bonus, the exam costs just $119. Career changers and new grads alike will find that this certification is worth every penny.
Other top entry-level IT certifications, as mentioned by CIO:
Cisco Certified Technician (CCT)
Microsoft Technology Associate (MTA)
Microsoft Certified Solutions Associate (MCSA)
What's on an IT Certification Exam?
Wondering what topics are covered by the IT certifications you're considering? You can download the exam objectives for all CompTIA exams for free to see what topics are covered and begin reinforcing the things you know and learning the things you don't.
CompTIA Network+
Just about any professional in any industry is interested in a pay increase. How about you? For those in IT, a pay raise may be just a certification away.
CompTIA Network+ certification holders can earn an annual salary of up to $107,143, per Infosec. This proves that the skills covered by CompTIA Network+, such as network security and the installation, maintenance and troubleshooting of networks are in high demand among employers. If you need to start earning extra cash STAT, CompTIA Network+ can deliver the hefty ROI you want.
Other top-earning IT certifications, as mentioned by Global Knowledge:
Certified in Risk and Information Systems Control (CRISC)
AWS Certified Developer
Certified Information Security Manager (CISM)
Increase Your Level of Job Satisfaction with IT Certifications
A mere 19% of IT employees feel highly satisfied with their job, and just 26% believe they have a significant opportunity for professional growth at work, per The State of Employee Engagement in Tech.

Pursuing the best IT certifications on the market can be empowering as you are actively creating your own opportunity for professional growth, as well as earning the credentials needed to switch jobs within IT. Gaining CompTIA certifications not only optimizes your IT career by increasing your pay, but also by renewing your excitement about what you do for a living.
Need help discerning which IT certs are best for you? Check out What IT Certification Should I Get?