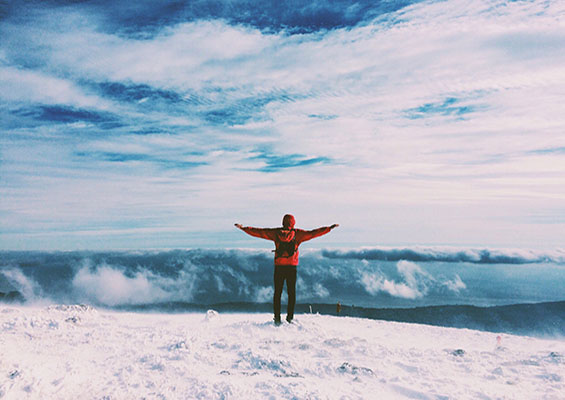 Speaking up about what you want and need in the workplace is an essential skill all IT professionals should possess but many lack. As a result, they may not reach their full professional potential or feel fulfilled at work.
Neil Madaczky, a seasoned IT engineer at CGI Federal, understands the importance of self-advocacy for those in IT careers. His three-step process of becoming his own advocate took him from part-time IT intern with zero benefits to senior information technology engineer earning a competitive salary.
IT Certifications Led to More Money
A former graphic design major, Madaczky became interested in IT careers when he noticed friends from high school flourishing in the industry. He'd always had a knack for technology and was hired as an intern by a spinoff of General Electric. After a year as an intern, he found himself working toward an associate's degree in information technology.
Two years into his part-time IT position, Madaczky had accumulated many of the same responsibilities as his peers who were making more money than him and receiving the benefits he needed.
He asked to be hired full-time, but the company required him to attain a college degree before such a promotion could be given. Since his degree was still in the works, he was disqualified from getting what he wanted from his employer.
What Madaczky needed was a full-time IT gig with benefits. He finally landed a full-time position with a different information technology company based solely on his experience and raw talent, but benefits were not part of the deal. He was encouraged to take the CompTIA A+ certification exam. He obliged and passed the exam quickly.
After earning CompTIA A+, things changed for Madaczky. Within a year of getting certified, he had secured the benefits he'd needed for so long. His previous employer reached out to him with an ideal job offer, even though he still lacked a degree. His industry experience as a non-intern also played into his former employer's interest.
The CompTIA A+ certification was a game-changer in helping Madaczky find the best job in the industry for him. Additionally, his salary increased by more than 30% after becoming IT certified. For Madaczky, pursuing additional IT certifications, including CompTIA Linux+, paid off richly.
3 Ways to Advocate for Yourself in the IT Industry
Self-advocacy may sound intimidating, but it can be done simply, though not necessarily easily. It takes effort and is not an overnight process. However, its dividends can be remarkable.
Here are three ways Madaczky recommends IT pros, as well as those in training for an IT role, advocate for themselves in the workplace and further their IT careers:
1. Pursue IT Certifications: A great self-advocate goes after foundational IT certifications. This is a vital step in ensuring your success in IT careers and increasing your paycheck.
"Getting IT certified doesn't prove your worth to current employers. They are often already aware of your impact, but it has to be quantified somehow. IT certifications serve this purpose," Madaczky said.
While getting a degree in information technology can be valuable, gaining a basic IT certification can be enough to help you get your foot in the door to the industry.
2. Network With Others in Your Field: For an IT pro who wants to advance his or her career, networking is not an option – it's a must. To effectively network, Madaczky recommends attending user groups or meetups. In fact, he found his niche by joining the North-East Ohio Information Security Forum.
"Early in your career, you are looking for ideas so you know your niche. When you aren't really sure what you want to specialize in, going to user groups helps a lot," he said.
Madaczky explained that early in individuals' IT careers, they are trying to find their specialty, and they usually start out with help desk or systems administration. After about five years, they've typically graduated from a junior administrator to a full-fledged administrator and are assumed to have a wide breadth of knowledge. After 10 years or so of experience, an IT pro will have found a specialty, such as network security. To find your niche, meet other IT pros through meetups and user groups as often as you can.
3. Seek Off-the-job Training: At the core of self-advocacy is proactivity. This not only includes pursuing IT certifications and networking, but also seeking off-the-job training.
"Your employer probably won't direct you to do this. It must be self-motivated," Madaczky said.
Off-the-job training opportunities often come through networking. The skills and experience this type of training affords will help you prove yourself to future and current employers. Paired with IT certifications and professional contacts in the right places, such training gets you past recruiters and talking directly to employers.

CompTIA certifications validate the skills that will get you to the next level in your career. Download the exam objectives to see what's covered.