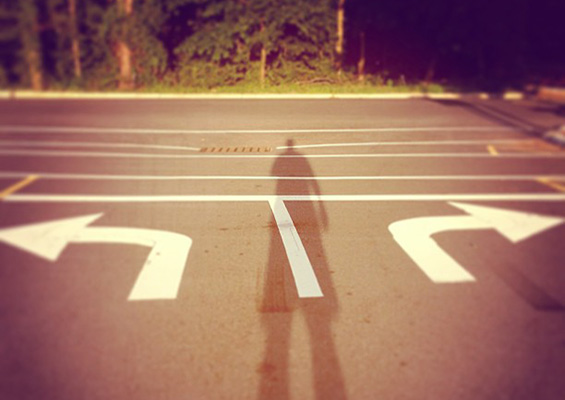 In my experience of helping people prepare to get certified and move up in their IT careers, I often get asked, "I have CompTIA A+, and now I am working on CompTIA Network+. What should I do next?"
First, I love how this learner is planning ahead. Also, it seems they are embracing the concept that in this business, we are ALWAYS going to be learning.
The beauty of both CompTIA A+ and CompTIA Network+ as a foundation of learning is that their coverage is broad and gives learners a sense of today's IT environments. These environments tend to be more complex than ever and also tend to include the equipment of multiple vendors. For example, today's data center might consist of storage equipment from EMC, virtualization software from VMware, and routers, switches, and servers from both Cisco Systems and Juniper Networks.
Specializations That Stem from CompTIA Network+
Hopefully, while studying these disciplines, a learner quickly realizes that they want to specialize, or is at least considering specializing, in a certain area of IT. After all, once you launch down a specialty path, you can always change your mind. There is no crime in that!
Here are some specializations that CompTIA Network+ can get you primed for:
Core Routing and Switching: A focus on protocols and devices, mastering such topics as open shortest path first (OSPF), border gateway protocol (BGP), spanning tree protocol (STP) and virtual local area network (VLAN) management
Network Design: The design of the latest networking technologies
Server Administration: This might include Windows and Linux server systems in a virtualized or traditional hardware environment
Wireless: The creation of wireless local area networks (LANs) and mesh networks
Cloud: A focus on private, public and hybrid cloud deployment models
Network Service Support: The knowledge of various network services such as domain name system (DNS), dynamic host configuration protocol (DHCP), network time protocol (NTP), simple network management protocol (SNMP), etc.
Voice Over Internet Protocol (VoIP): Effectively sending voice traffic alongside traditional data traffic in the network infrastructure
Virtualization: Skill in virtualized operating systems, networks, storage and more
Wide Area Network (WAN) Support: A focus on connecting geographically distant network resources
Security: Building a defense in depth layered architecture
Troubleshooting/Consulting: The skills of problem identification, resolutions and verification
CompTIA Core Certifications Provide the Foundation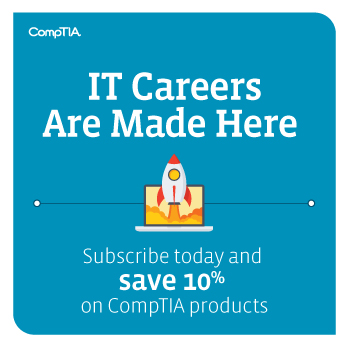 The CompTIA infrastructure and cybersecurity career pathways can set learners on a path to specialization. For example, a learner can build a strong foundation of knowledge by passing CompTIA A+, CompTIA Network+ and CompTIA Security+ before launching into additional certifications.
This series of core certifications would prove they understand the major facets of computer networking, with a special emphasis in network security. The learner would then be ready to really in advanced network security areas.
Vendor-Neutral in Preparation for Vendor-Specific Certifications
Because there is so much overlap in IT today, many learners will complete all that CompTIA has to offer and then look toward vendor-specific specialization. The path you choose should be based on the products you work with now and the ones you hope to work with in the future.
In thinking about which path is best for you, remember that salary is not the most important thing. While demand and salary are certainly important, I believe that success will come much easier if you follow your passion. Start down a path you are not excited about, and I believe you will find it very hard to achieve even the most modest salary expectations.
To put some numbers to this, IT pros in the United States and Canada who have CompTIA Network+ make a median annual salary of $75,000, according to the Global Knowledge 2017 IT Skills and Salary Report. As they move up in their careers, IT pros who have Cisco Certified Network Professional (CCNP) Routing and Switching make a median salary of $89,550, and AWS Solutions Architects make a median salary in the range of $115,500 to $119,700.
For an individual with great initiative, communication skills, and an everlasting desire to learn, any specialization in IT can be viewed as hot.
Enjoy your studies of the core skills and look forward to various paths that lay ahead!
Set your career on the infrastructure pathway with CompTIA Network+.