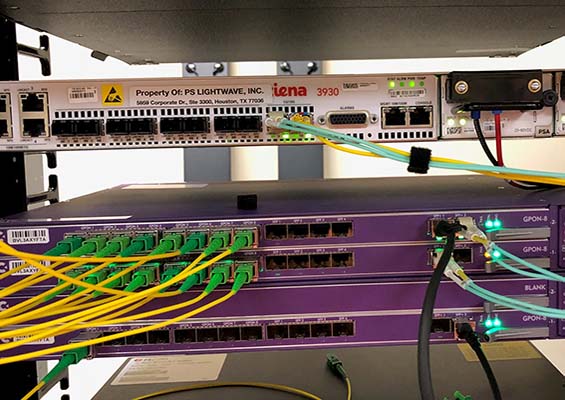 For more than 20 years as a senior network architect, I've successfully completed many intricate IT jobs. One of the most enjoyable was building a supervisory control and data acquisition (SCADA) communications network in a national forest. More recently, I had the honor of designing and engineering the first fully fiber-optic broadband network in the state of Texas, and the first to be owned and operated by a municipality.
The task, which I call the Mont Belvieu project, was huge and reminded me of why IT infrastructure is important. The CompTIA certifications I'd earned in the past, coupled with the extensive experience I'd gained from several mission-critical projects, had equipped me well for it.
My IT Challenge: Empowering Residents of a Rural Texas Community to Join the Digital World
You don't know how desperately you need broadband until you don't have it, and the majority of the residents of Mont Belvieu, Texas, are well aware of this.
For years they were deprived of reliable broadband services, as their rural city lies about 30 minutes outside of the Houston metropolitan area. Because of this, broadband providers were not willing to invest in upgrading Mont Belvieu's infrastructure, even though the community was in dire need of fast and dependable broadband. City leaders hired me to mitigate this problem by building a 100% fiber-optic broadband network for Mont Belvieu. With my help, Mont Belvieu is now the first city in Texas to build, own and operate its own broadband network.
The network has changed the way broadband is viewed by residents and is empowering them to join the digital world. They can take advantage of telemedicine, build home businesses, telecommute and participate in online courses, all of which many of us take for granted. This is why IT infrastructure is important – it enables individuals to live more functional, fulfilling lives.
How I Resolved the Biggest Threat to the Mont Belvieu Project
Like most large-scale IT jobs, the Mont Belvieu project had its fair share of challenges. The biggest issue, which I literally ran into, was pipeline crossing.
Mont Belvieu has many oil and gas companies, and the city's fiber is located underground to protect it from hurricanes. The underground cable I used to create the broadband network began running into huge gas pipelines, and I questioned when I would realistically be able to complete the time-sensitive project.
I engineered around the pipelines as best as I could, but eventually I had to get express permission from the pipeline owners to cross them. This could take more than a year, but I drew on my negotiating skills to speed up the process. Understanding the community's extreme need for broadband services fueled my determination to solve the problem.
But it wasn't just my negotiating skills that resolved the pipeline crossing challenge. The broadband engineering skills I'd gained through years of experience and CompTIA Network+ were just as necessary to overcoming this barrier.
CompTIA Network+ as a Foundation For Network Engineering
The skills I leveraged during the Mont Belvieu project were gleaned from two sources: IT certifications and experience.
These are the primary skills I used to design and engineer Mont Belvieu's broadband network:
Broadband engineering
Network engineering
Outside plant construction
Fiber optics
Data center construction
Network security
Project management
I learned a lot about fiber optics and broadband from working for Time Warner Cable and Sprint Telecommunications, but CompTIA Network+ gave me fundamental knowledge of networking. Without that foundation, it would have been much harder for me to get reliable broadband services to the Mont Belvieu community.
3 Tips For Landing a Broadband Network Engineering Job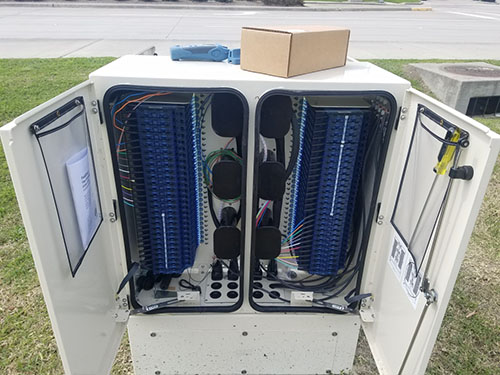 Broadband network engineering jobs, as well as other challenging and fun IT projects, are available and attainable. But to get these jobs, IT professionals must have the following:
IT Certifications: IT certifications, such as CompTIA A+, CompTIA Network+, CompTIA Server+, CompTIA Security+, CompTIA Project+ and CompTIA Cloud+, are musts for securing jobs in broadband network engineering. If you're not sure which certification to get first, start with CompTIA A+.
IT Experience: In IT, getting certified is just the beginning. CompTIA certifications will help you land your first jobs, but to be hired for advanced projects like Mont Belvieu, you need experience. There are no shortcuts to this – it comes with time and dedication to your career and clients.
A Great Reputation: An IT pro's reputation is just as important as his or her resume, if not more so. Information technology professionals should make every effort to build quality relationships with peers, contractors and company leaders. The energy you put into becoming a highly skilled IT specialist who is a pleasure to work with will pay you back in spades.
Something I love about the IT industry is how friendly it is to new IT pros. With just one certification and a little experience, doors of opportunity will begin to open to you. More certifications and experience will open additional doors.
You never know what jobs you'll be offered in IT. If your journey ends up looking anything like mine, they will be deeply fulfilling, provide a sense of purpose, challenge what you think you know about IT and give you a greater understanding of why IT infrastructure is important. This will sharpen your skills and help you build the reputation you need to continue landing the most sought-after, engaging jobs in the industry.
Download the exam objectives to learn more about CompTIA Network+.