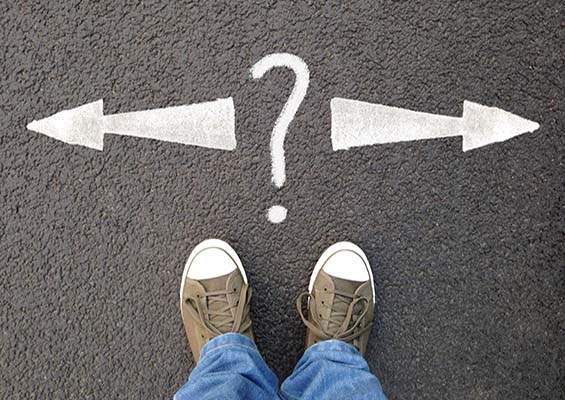 Whether you are looking to get into cybersecurity or take your cybersecurity career to the next level, the best way to prove your skills to employers is to get certified. With all the cybersecurity certifications out there, how do you choose which one is right for you?
What Are Your Cybersecurity Certification Options?
The IT Certification Roadmap categorizes cybersecurity certifications based on experience level. It includes certifications from a variety of providers that range from general cybersecurity knowledge to specialized job roles and specific vendors.
Popular Cybersecurity Certifications
Download the exam objectives to learn what's covered by CompTIA certifications.
Which Cybersecurity Certification Is Best for You?
The list can be overwhelming, but there are ways to narrow down your options to find the best certification for you.
Things to Consider When Choosing a Certification
Experience level: To set yourself up for success, choose a certification designed for your current level of experience. Certifications validate the skills you already have.
Area of focus: Are you validating general cybersecurity skills, or are you ready to specialize?
Exam type: Some certifications simply ask questions whereas others ask you to demonstrate your skills through simulations.
Cost: Certification prices run the gamut. Make sure you are getting the value you need out of what you're paying.
How Can Cybersecurity Certifications Help Your Career?
Preparing for a certification exam can help you gain the skills you need for the next level and put a cybersecurity lens on your general IT knowledge.
Certifications prove to employers that you have the skills to get the job done.
Getting certified shows employers that you're committed to your career and to keeping your skills up to date.
Stacking multiple certifications demonstrates a deeper mastery in an area of IT, opening up more job opportunities for you.
Having certifications on your resume can position you as a qualified candidate to interview.
How to Get Certified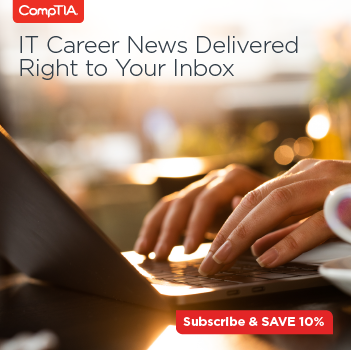 While every certifying body is a bit different, there are some general steps to getting certified.
4 Steps to Certification
Choose your certification
Begin learning and training
Become familiar with the exam
Register and take your exam
Learn more about getting a CompTIA certification.
The CompTIA Cybersecurity Career Pathway
The CompTIA Cybersecurity Career Pathway includes four vendor-neutral performance certifications developed in collaboration with people who do cybersecurity every day. They include the real-world scenarios and hands-on skills that are part of the job.
Earning a CompTIA certification demonstrates to future employers that you not only have the knowledge, but also the skills, to succeed in cybersecurity.
CompTIA Security+
Covers the foundational knowledge and skills expected of security professionals, including identifying and mitigating security threats
Prepares you for entry- and intermediate-level careers in cybersecurity
Learn more about CompTIA Security+, and download the exam objectives and practice questions.
CompTIA Cybersecurity Analyst (CySA+)
Covers essential blue-team skills like intrusion detection and behavior analytics
Provides the tools and insights you need to offer maximum security protection to organizations
Learn more about CompTIA CySA+, and download the exam objectives and practice questions.
CompTIA PenTest+
Prepares you to identify and manage network vulnerabilities
Equips you with key penetration testing, or red-team, skills that enable you to help organizations stay one step ahead of hackers
Learn more about CompTIA PenTest+, and download the exam objectives and practice questions.
CompTIA PenTest+ Is Now DoD Approved
CompTIA PenTest+ is now approved by the U.S. Department of Defense (DoD) 8570 for three cybersecurity job categories.
CompTIA Advanced Security Practitioner (CASP)
Aimed at experienced cybersecurity pros working to find solutions to complex security problems
Gives you the hands-on skills to conceptualize, create and impose secure solutions for major enterprise environments
Learn more about CASP, and download the exam objectives and practice questions.