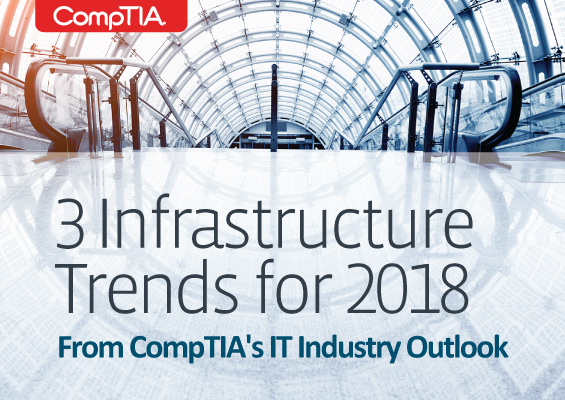 Even though IT jobs have been hot for a while now, the market is reaching fever pitch. As companies continue down the path of digital transformation, they are gaining an appreciation for how being tech savvy can separate them from the pack.

A lot of headlines talking about jobs mention skills in emerging technologies: machine learning, blockchain, augmented reality, etc. It's important to remember though, that the skill gaps in these areas mostly exist because companies don't have any of the skills to start with. Not every business is ready for these skills, but there's such a small base of available workers that the gaps seem substantial.
For sheer numbers, then, there is more opportunity in the basics. Companies that aren't quite ready for emerging skills need to build a solid foundation, and even companies on the cutting edge are often expanding their foundational expertise to some degree.
While the headlines feature the hot topics, a general overview of the landscape shows that traditional roles remain highest in total demand. CompTIA's overview of information from Burning Glass Labor Insights reveals similar results. The top titles listed in job postings are familiar positions across both the infrastructure and software development domains.
For both existing IT pros and those starting their IT journey, the CompTIA Infrastructure Career Pathway will help build those important foundational skills. This progression of certifications gives people the start they need to be ready for the future, and CompTIA's IT Industry Outlook 2018 provides insight about how the future will take shape this year. Three trends in particular hint at how infrastructure roles might evolve.
1. Cloud Enters a New Phase of Maturity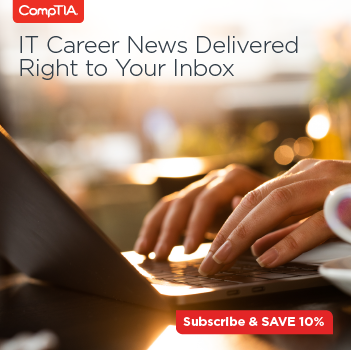 On one hand, the topic of cloud computing is running into some fatigue. It's been over a decade since the modern cloud era kicked off with the launch of Amazon Web Services, and there's been steady hype ever since. On the other hand, cloud has become table stakes in many IT shops, and most daily activities now involve cloud migration, cloud integration, cloud security and cloud monitoring.
After initial experimentation and the successful transition of some non-essential systems, businesses are quickly moving to a cloud-first mentality, where nearly every system is a candidate for the cloud. This pushes system administrators into a new role where the entire IT architecture needs to be optimized on a regular basis, a challenge made more difficult by the number of different models in play. The CompTIA Infrastructure Career Pathway features a healthy dose of cloud to prepare IT workers for this new level of complexity.
2. Internet of Things Expands Technology Footprints
Internet of things (IoT) represents a fascinating aspect of emerging technology: rather than moving a piece of IT operations into a new model, companies are now digitizing activities that were never part of IT before. From smart buildings to fleet tracking to inventory management, the IT function is seeing an explosion in the number of things hanging off the network and the amount of data traveling through the pipes.
Although there are a number of IoT-specific job titles being thrown around, many of the skills needed are in line with topics found in CompTIA's infrastructure certifications. Device management, networking and storage are all fundamental pieces that fit into an IoT strategy.
3. "New-Collar" Jobs Mindset Gains Momentum, but Challenges Persist
One of the drivers for digital transformation is the spread of technology as a critical tool throughout the organization. Rather than just being a tool to improve productivity, technology is now a vital part of most daily operations. This means that the nature of mid-tier jobs is changing. What used to be highly manual now requires some technical skill, creating the category of "new collar" jobs that may not call for college degrees but still demand some specialized training.
For starters, this opens up a whole new group of candidates for IT infrastructure jobs. Job seekers who may have previously only pursued some vocational training now should seriously consider some level of IT instruction. Beyond that, there are also implications for existing IT pros. Similar to the demands generated by IoT, there are now broader end-user demands as new devices are being used.
There's no doubt that it's an interesting time to be working in IT. There is tremendous opportunity as companies build strategy around technology, and there are also some hurdles to clear as IT pros build the skills necessary to add value in the new digital economy. The CompTIA Infrastructure Career Pathway is a great first step for those looking to start their journey, and it can also help those that have already started take next steps toward their dream position.
Read more in the IT Industry Outlook 2018.