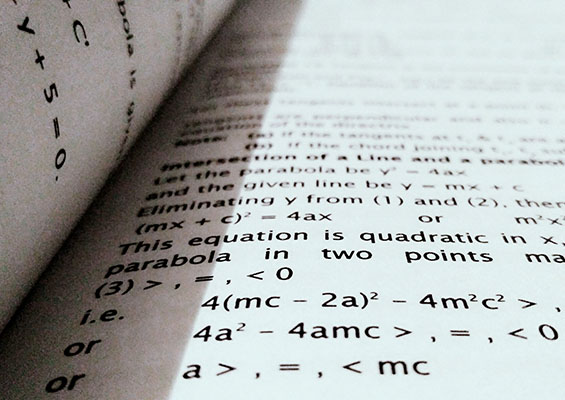 IT is no different than any other subject matter or profession. You have to start with the fundamentals before you can move into something more advanced. You can't pass calculus without knowing algebra, geometry or trigonometry. You need the building blocks to truly understand the more advanced concepts.
Sure, you can memorize the new concepts, but you will have difficulty applying them. It's not so much that it can't be done, but more that it shouldn't. When people skip the fundamentals, they miss key information. It's human tendency to ask the question, "How long will it be before I can do this?" People tend to look at the finish line before reviewing the course they have to run.
Networking as the Foundation For IT
Everything we do in IT is built off networking concepts – infrastructure, engineering, security. Some people forget that even as InfoSec specialists, our job is to protect data, and that requires knowledge of the network. We're not just protecting data on one machine, but we're protecting it across the wires. If you don't have a solid networking foundation, you could introduce weaknesses and vulnerabilities.
One of the biggest weaknesses, as I see it, is that people are not always diligent in doing this – protecting data as it moves across the network. They focus on the advanced techniques but forget the basics of networking. Forgetting about things like TCP and UDP ports can leave huge holes in the security they think they are providing. Having a networking background helps to patch those holes.
Certification Building Blocks
Everything we do in IT is built off networking concepts. Our job is to protect data, and that requires knowledge of the network.
In terms of IT certifications, when you jump ahead, it takes longer to prepare for the exam. In addition to studying the topics covered, you may have to go back and learn the basics in order to understand and apply the new concepts.
My company helps people prepare to take IT certification exams, including CompTIA Network+. We ran into an issue where an organization wanted its staff to get a higher-level certification, but the pass rate was low because staff members did not have the necessary foundational knowledge. We were teaching to the higher-level exam, assuming they knew the prerequisites, but that wasn't always the case.
To alleviate this issue, we developed the CompTIA Super Boot Camp. This 14-day training session covers three CompTIA exams:
If you displayed the concepts covered by these three exams in a Venn diagram, you would see some overlap because these exams build upon each other. By teaching all three exams in a 14-day period, we're able to show overlap without teaching redundant material. The concepts from CompTIA A+ are still fresh in the students' minds when they start working toward CompTIA Network+ and CompTIA Security+.
We create a hands-on environment where teachers walk students through the material to ensure understanding. In the labs, teachers are there for support and guidance, helping the students to work through their challenges and apply the concepts they're learning.
We found that by arming students with the fundamentals, their pass rate for higher exams improved significantly, from 65 to 90%.
Experience Is the Key to Success
The foundation of a successful IT career comes from experience. Nothing replaces hands-on experience, whether that comes from time on the job, classroom labs or volunteer work. What's great about IT is that you have so many options to get the education and experience you need to succeed. You can get a four-year degree or you can go the certification route. As a vendor-neutral, intermediate certification, CompTIA Network+ is a great way to start – it gets you the background you need to go into more advanced courses.
Think of your IT career as a house. Everyone gets excited about the beautiful décor and unique features. But without a solid foundation, the house would crumble. The better the foundation, the stronger the house.
Clay is the founder, president and chief instructor for Nexus Worldwide. He earned his first certification in 1996 and now holds about 30, ranging from CompTIA A+ to CompTIA Advanced Security Practitioner.