This article is part of an IT Career News series called Your Next Move. These articles take an inside look at the roles related to CompTIA certifications. Each article includes the responsibilities, qualifications, related job titles and salary range for the role. As you consider the next move in your IT career, check back with CompTIA to learn more about your job prospects and how to get there.
If you like computer software and designing solutions for specific problems, a career as a systems engineer could be for you. Invaluable and irreplaceable, systems engineers are the team players that everyone needs. They create a system that is both user friendly and robust. They innovate and investigate to create the best system possible for their business objectives.
What Is a Systems Engineer?
A systems engineer is a multifaceted role that encompasses all parts of the business model. This person works with computer science, engineering, mathematics and analytics to build a system to suit the needs of an organization. They monitor and manage hardware as well as software and provide guidance when needed to their team to keep everything running smoothly.
Some responsibilities of a systems engineer include:
Communicating with a team to understand specific requirements of the system regarding design, installation and usage for data, hardware and software components
Documenting specifications about design, installation and other system-related information
Providing guidance on project costs, design concepts and changes, and support in development or troubleshooting of systems
Verifying stability, operability, portability, security and scalability of system architecture
Evaluating current and emerging technologies to consider implementation of upgrades for security portability, compatibility and usability
Monitoring systems to detect and prevent potential problems
Providing guidelines for implementation of secure systems through design and ensuring compatibility of system components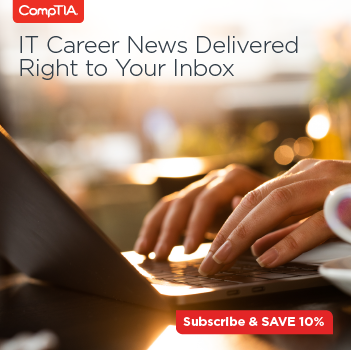 How to Become a Systems Engineer
Systems engineers usually have at least a bachelor's degree in a technical field, such as computer science or computer engineering. Some senior-level positions may require a master's degree.
Most systems engineers also have several years of experience on top of their degree in areas such as information security, systems engineering, integration or systems architecture.
A career along the CompTIA Infrastructure Career Pathway may include systems engineer, and CompTIA Network+ can validate the skills needed in such a role. Most systems engineers also gain experience as a programmer before moving into systems engineering.
The Details
Systems Engineer Salary Range
According to the U.S. Bureau of Labor Statistics (BLS) and the CompTIA salary calculator, the median annual wage for systems engineers is $90,920.
Systems Engineer Job Outlook
From 2016 to 2026, the BLS projects an increase of 5-9% for systems engineers, which is average as compared to all occupations, with 22,300 net new jobs expected during that 10-year period.
Job Titles Related to Systems Engineer
Network analyst
Network architect
Software developer
Want to become a systems engineer? Check out the new CompTIA Network+.