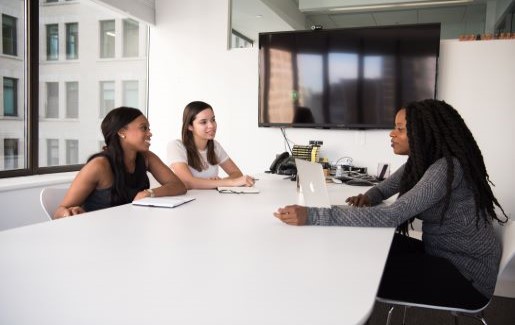 It's no secret that women are underrepresented in IT. According to the Global Knowledge 2019 IT Skills and Salary Report, women make up just 16% of the tech workforce, and an even smaller percentage (8%) are at the senior or executive level. IT pros need to help position IT as a welcoming and inclusive environment for women and other underrepresented groups and help them see it as an opportunity for anyone to build a fulfilling, sustainable career. And as seasoned IT pros know, IT certifications are a great way to prove you have the skills employers are looking for, whether you're just getting into IT or you want to advance your IT career.
Which IT Certifications Are Most Popular Among Women?
Regardless of age and experience, many success stories begin with earning IT certifications. More than a resume builder, IT certifications validate a certain set of skills and give you a healthy, all-around confidence boost.
Many women looking to break into the technology field are choosing this path, according to Global Knowledge. It's no surprise that CompTIA's three most popular certifications (as cited by the 2019 IT Skills and Salary Report) are also among the most popular IT certifications pursued by women:
IT Certifications Help You Get into IT
IT offers the opportunity to not just have a job, but to build a career as you grow your skills and experience. Nicole Sain knows the difference all too well. Looking to exit a self-described unfulfilling position in the mortgage industry, Sain was researching how to transition from finance to IT when she came upon IT-Ready.
She was selected to participate in the Chicago IT-Ready program, and she graduated with her CompTIA A+ certification in hand. Sain said the program gave her the knowledge, training and certifications she needs to pursue a long, rewarding and fulfilling career in information technology.
"The employment opportunities for me are endless," she said.
IT Certifications Enable You to Contribute More
Making meaningful contributions to your company are the epitome of professional fulfillment – and it usually leads to promotions. When Heather Macchi found herself in a sales position for a managed services provider (MSP), she needed to learn more about what she was selling.
Her research led to her to CompTIA Network+, and she jumped on it. Her newfound knowledge combined with a natural drive to succeed earned her a promotion to the sales engineering department and a chance to work on designing the products she once sold. Macchi said if you're thinking about getting an IT certification – just do it.
"It is worth it," she said. "If not for immediate job reward, then at the very least for self-growth and self-satisfaction."
IT Certifications Open Doors to New Opportunities
Doing the same thing every day is not only tedious, but it doesn't get you anywhere. We want to challenge our brains by trying new things. Molly Stewart is a cloud engineer from St. Louis with a long list of IT certifications to her name, including CompTIA A+, CompTIA Network+ and CompTIA Security+.
She said the certifications have helped to open doors in different areas of technology, whether it's meeting a requirement on a job application or proving her experience within certain fields. Stewart also pointed out that certifications help her identify what she needs to know in emerging fields, like cloud computing.
Her advice to those who want to continue to be challenged and try new things? "I would say not to be intimidated," she said.
IT Certifications Help You Create New Roles
Sometimes the perfect job lands in your lap, and other times you must create it yourself. IT pros have numerous opportunities to create their ideal job set-up – whether it be remote, part time or a mixture of what works best for you.
Mariah Sexton did just that. An IT system support specialist for a large school district in Alaska, Sexton created a tech niche for herself as the sole technical specialist bridging multiple departments. She earned her CompTIA A+ and CompTIA Security+ certifications and credits her skillset along with her mentor for getting her where she is today.
"I think IT certifications still have a pretty strong value," Sexton said. "It's a confidence boost when you realize that this has paid off."
The women in this article were looking for the same thing all new IT pros are looking for – the chance to succeed in a fulfilling career. With hard work, determination and IT certifications, they are succeeding and helping to shift the balance of the IT industry.
Find out which IT certification is right for you with our new career roadmap and then download your exam objectives for free to get started.